Star Wars: A New Hope in Concert
This is an event page for a performance that has passed. Please visit our calendar to view upcoming performances.
Venue
Abravanel Hall
123 W S Temple, Salt Lake City, UT 84101, USA
Get Directions
OVERVIEW
Luke Skywalker begins a journey that will change the galaxy as he joins forces with a Jedi Knight, a cocky pilot, a Wookie, and two droids to rescue the princess Leia from the evil Empire and learn the ways of the Force. Don't miss Star Wars: A New Hope in concert, with the Utah Symphony performing John Williams's Oscar-winning score live while this epic film plays on the big screen.
Presentation licensed by Disney Concerts. In association with 20th Century Fox, LucasFilm and Warner/Chappell Music. © 2018 & TM LucasFilm Ltd. All Rights Reserved © Disney.
Saturday, May 11th is nearly sold out. Best seating options are on Thursday, May 9 or Monday, May 13.
Signature Performance: No discounts available.
Do you normally take TRAX to the Eccles Theater, Abravanel Hall, or the Rose? Please be aware that TRAX trains will NOT run on Main Street between the Courthouse and City Center stops from May 4 – June 2. UTA is working on a rail replacement construction project during that time.
UTA will provide shuttle bus service on Main between the Courthouse and City Center stops. All Red, Green, and Blue line trains will be affected. UTA warns that there will be delays and they recommend using this map and schedule to plan your trips downtown from May 4 – June 2.
Artists
ARTISTS
Conner Gray Covington, conductor
Utah Symphony
Additional Info
ADDITIONAL INFORMATION
GENERAL AGE GUIDELINE: Individuals ages five and older are welcome at this performance. Parents should ensure their children are able to sit quietly through the performance without disturbing others around them. No babes in arms will be admitted.
LATE SEATING POLICY: Late seating will be at an appropriate break in the concert, to be determined at a later date, or at intermission. More information on our late and re-entry policies is found here.
PRE-CONCERT ACTIVITIES: Arrive early to get your photos with fan costumers in the lobby.
Grab a bite before the concert at one of the participating food trucks in the lower plaza by the ticket office starting at 6:00 pm each evening.
Thursday, May 9 – The Red Food Truck (V,V,G)
Delicious Peruvian-style sandwiches filled with savory meats & fresh veggies. Try our popular Lomo Saltado Sandwich. We start with a soft ciabatta roll loaded with grilled steak, peppers, onions and a special sauce that sets it apart from any sandwich you have ever had!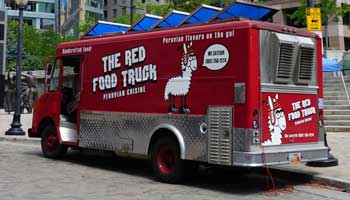 Saturday, May 11 – Leroy's Cowboy Sushi (V,G)
A cowboy twist on sushi! We combine grilled steak or chicken, pulled pork, with vegetables and our unique sauces and roll it up in a soy paper wrap with rice. Try our John Wayne, Leroy's, New Cali or Hit the Road Jack, or our delicious vegetarian rolls. All Turf, No Surf!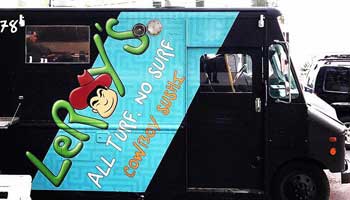 Monday, May 13 – CupBop (V,G)
Korean BBQ in a cup! CupBop uses an amazing blend of spices & sauces to top your choice of rice, noodles, vegetables, pork, chicken or beef! Choose hot & spicy or sweet & tangy! Indulge in this Korean BBQ layered with pure goodness!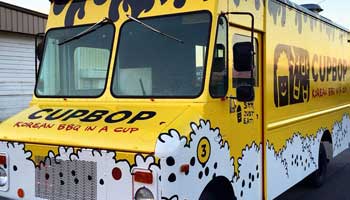 Student Discounts
Students and Under 30 ticket discounts are available
LEARN MORE
Design-A-Series and Save up to 20%