Healthcare Night
Friday, February 8, 2019 | 7:30 PM | Abravanel Hall
TCHAIKOVSKY'S "PATHÉTIQUE" WITH PHILIPPE QUINT
Since the 1980s, Healthcare Night has gathered medical professionals together at beautiful Abravanel Hall for a special concert, honoring the vital partnership between our incredible medical community and the Utah Symphony. In addition to supporting USUO's 40+ ongoing education programs, these gifts also count toward the 1:1 match in private donations required for USUO to receive public education funding from the Utah State Legislature.
---
The Impact of Your Donation
Every single thing we do at USUO is possible because of your donation.
 Every season, as a part of our education initiative, the Utah Symphony travels the great expanse of Utah to perform for free in schools, bringing along the full orchestra (we're talking EVERY SINGLE PERSON!) or a slightly smaller chamber orchestra of 45 to 50 musicians.
In fact, we make a point of visiting every school district in Utah over a 3-5 year period. That means virtually every child in Utah will have a chance to hear a professional orchestra as part of their education. This past year alone, Utah Symphony proudly served 76,000 students and 3,000 teachers.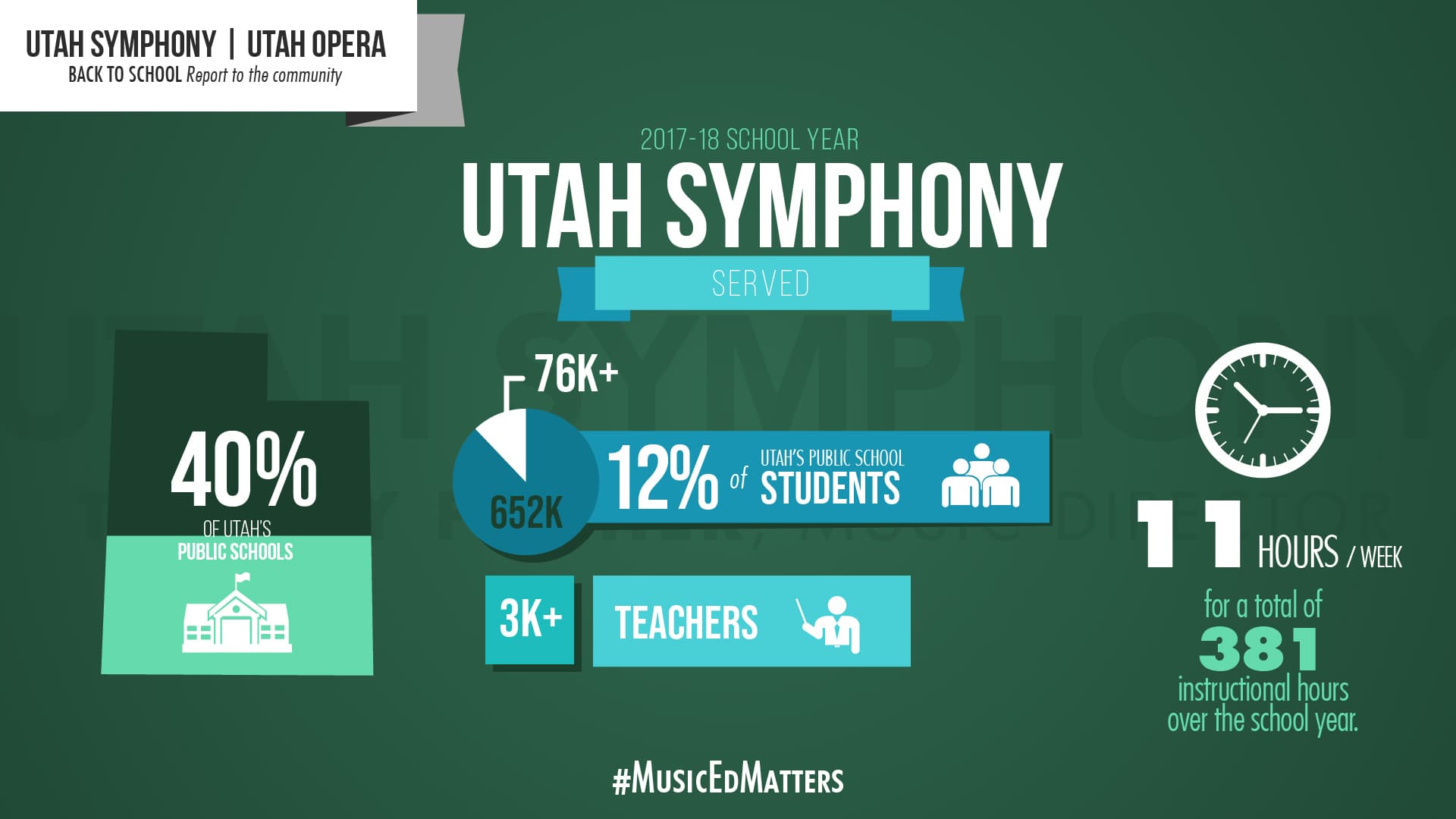 This year, your donation could instantly TRIPLE the impact for USUO's Education and Community Outreach programs. Thanks to a $500,000 challenge grant from the George S. and Dolores Doré Eccles Foundation, every gift from new donors and increased gifts from existing donors will be matched 2:1.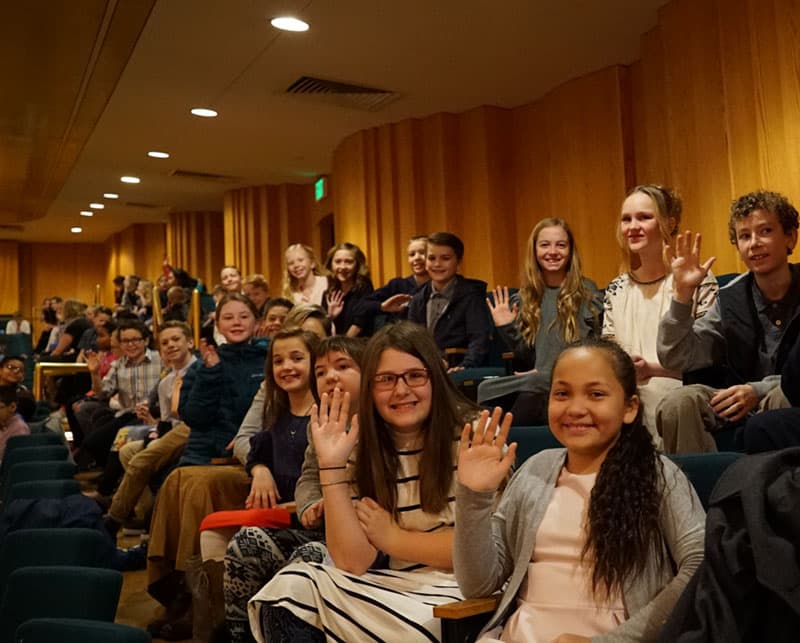 ---
Contribution Levels & Benefits
Donors contributing at the levels listed below receive first-tier tickets to the February 8, 2019 concert with post-concert reception, access to VIP intermission reception, and special recognition in the symphony playbill. In addition, gifts of $1,000 and above are recognized in donor listings in all USUO programs for one year. Additional opera tickets are valid for the Wednesday, March 13, 2019 for Mozart's The Magic Flute. (The non-tax deductible amount covers goods and serviced accrued by ticket costs.)
Please submit a pledge or gift by January 20, 2019 to be recognized appropriately in the symphony program.
Healthcare Friend ($400+)
Two tickets (non-tax deductible amount is $170)
DONATE
Healthcare Patron ($600+)
Four tickets (non-tax deductible amount it $340)
DONATE
Healthcare Sustainer ($1,200+)
Two tickets plus two opera tickets (non-tax deductible amount is $388)
DONATE
Healthcare Benefactor ($2,500+)
Four tickets plus two opera tickets (non-tax deductible amount: $558)
At this level, you become an Abravanel/Peterson Society member with access to this season's exclusive Intermission Receptions!
DONATE
Healthcare Leader ($5,000+)
Six tickets plus two opera tickets (non-tax deductible amount is $728)
DONATE

---
2018-19 Healthcare Night Committee
Committee Co-Chairs
J.R. Baringer, M.D.
A.W. Middleton, M.D.
Committee Members
Jerald Boseman, D.D.S.
John Foley, M.D.
Bradford Hare, M.D., Ph.D.
Elizabeth Jensen, M.D.
Randy Jensen, M.D.
Gary Larsen, M.D.
Michael McFadden, M.D.
Nicole Mihalopoulos, M.D.
Louis A. Moench, M.D.
Michael Stevens, M.D.
Albert Ungricht, M.D.
Michael W. Varner, M.D.
For information on Healthcare Night and how to get involved, please contact Chelsea Kauffman at ckauffman@usuo.org or (801) 869-9001.