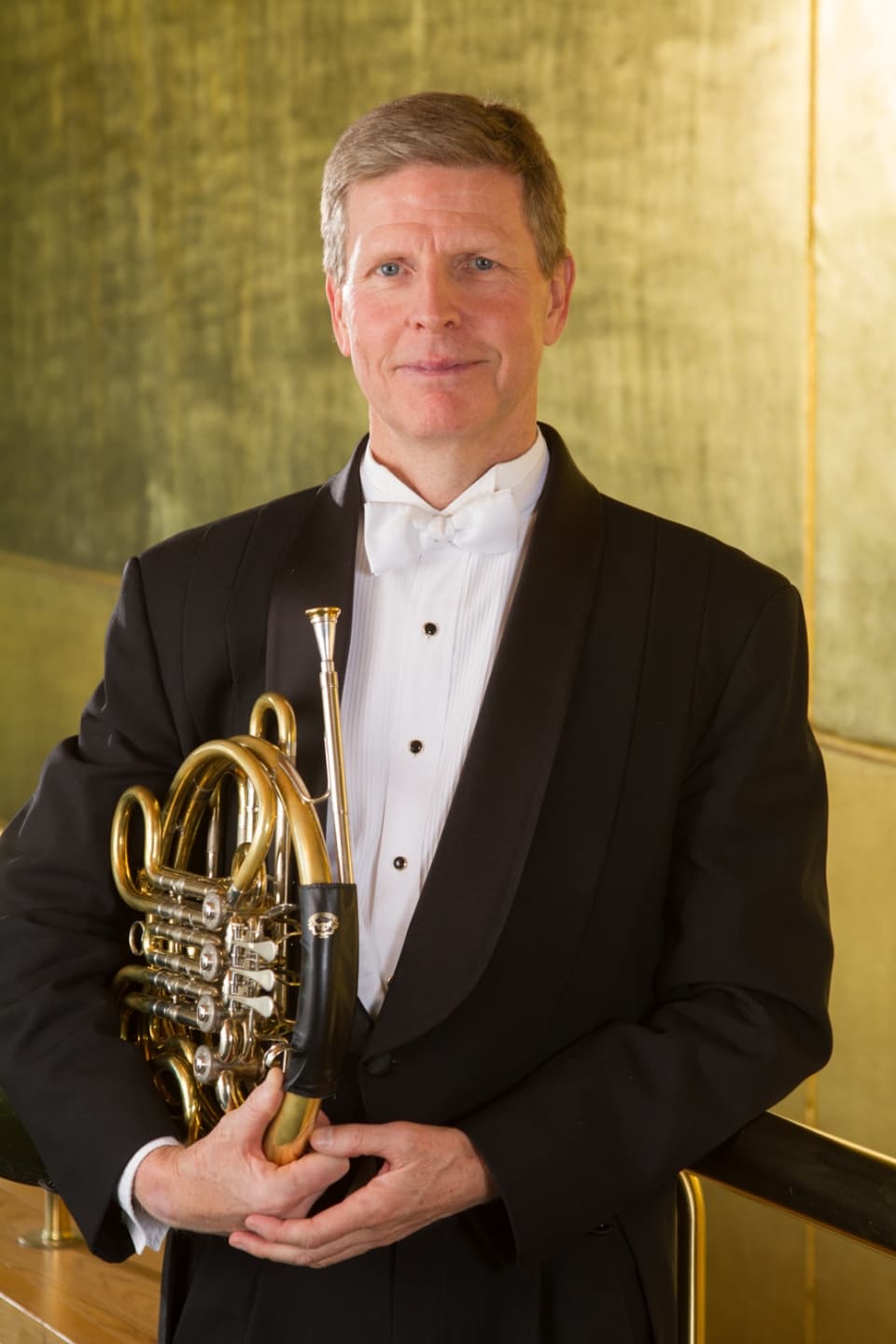 Llewellyn Humphreys
Llewellyn Humphreys joined the Utah Symphony as Second Horn in September 1989. Born in Wisconsin and raised in West Virginia, he received his Bachelor's degree from West Virginia University and his Master's degree from the New England Conservatory of Music. His principal teachers were David Sternbach, Ifor James, and Richard Mackey.
Orchestras with which has been associated include the Boston Pops, Esplanade Orchestra, the Opera Company of Boston, Pro Arte Chamber Orchestra, the Portland (Maine) Symphony, Banchetto Musicale, and the Handel and Haydn Society.
Mr. Humphreys enjoys the outdoors with his wife, Sally, and their two boys, Bowen and Drake.