MUSIC EDUCATION OFFERINGS FOR STUDENTS
During the COVID19 pandemic period, the programs listed on this page are temporarily on hold.  Please visit our Connecting Classrooms listing for current USUO Education offerings for teachers, schools, and students.
Providing opportunities for students in our community to learn about classical music is an important part of the Utah Symphony's mission. We offer a variety of opportunities for individual students and classes to experience the Utah Symphony.
---
SALUTE TO YOUTH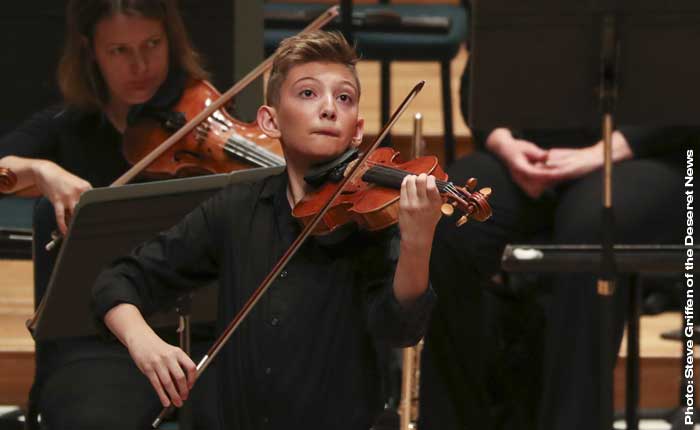 The 2020-21 season marks the 61st anniversary of the Utah Symphony's Salute to Youth Concert. Each year, Utah's most talented youth participate in an extensive audition process for the chance to play a movement of a concerto on the Abravanel Hall stage with the Utah Symphony and to join the ranks of the 380 soloists who have come before them.
Applications
We invite eligible youth to submit an application for the 61st annual Salute to Youth concert in 2021. Eligible students must be:
A resident of Utah (must have lived in Utah for a continuous twelve months prior to submission of the application, and/or must be claimed as a dependent for tax purposes by a Utah resident)
Within the following age categories as of September 1, 2020:
PIANO
STRING
WIND, BRASS,

PERCUSSION

HARP
VOICE

ENSEMBLE
Elementary Division
Age 8-12
Age 8-12
No Division
Age 8-12
No Division

One Division

Ages 8-18

Junior

Division

Age 13-15
Age 13-15
Age 13-17
Age 13-15
Age 16-18
Senior

Division

Age 16-18
Age 16-18
Age 18-20
Age 16-18
Age 19-22
Please read the entire Rules and Guidelines and Approved Repertoire List before submitting an application. Applications will be due on a date in early 2021. Please note, the approved repertoire list has changed substantially for the 20-21 competition to accommodate a reduced instrumentation.
Due to concerns surrounding COVID-19, we have postponed Utah Symphony's 61st Salute to Youth concert to May 25, 2021. All dates for the competition will be announced in Fall 2020.
---
MASTERCLASSES
Utah Symphony | Utah Opera hosts masterclasses with visiting guest artists. The public is welcome to audit these classes.
---
HIGH SCHOOL MUSIC CLUBS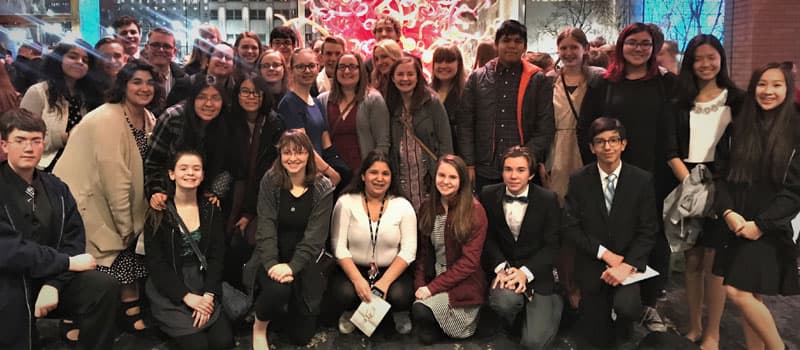 You and your friends can enjoy great performances at a low price by organizing a music club in collaboration with Utah Symphony | Utah Opera.
HERE'S HOW
Gather interested students at your school and, on the corresponding order form, explore the concerts and opera performances you can attend as a High School Music Club:
Public and Charter school High School Music Clubs
Private school High School Music Clubs
Home school High School Music Clubs
Decide on a package:
Symphony or Music Clubs: Select four symphony concerts and one opera final dress rehearsal from the provided list. Cost per student is $20 for public and charter schools; $25 per student for private and home schools (basic package).
Opera Clubs: Receive tickets to all four final dress rehearsals. Free for public and charter schools. For private and home schools, the cost per student is $20 (basic package).
Register your club and order your tickets with our Group Sales Associate, Genevieve Gannon at (801) 294-2873 or ggannon@usuo.org.
Enjoy! Consider scheduling a tour of one of our buildings or inviting a musician or staff member to speak to your group.
OTHER RESOURCES FOR STUDENTS