­MUSIC EDUCATION OFFERINGS FOR TEACHERS & SCHOOLS


An important part of our mission is to provide Utah students with an introduction to orchestral music, training in listening skills, and tools for understanding musical concepts in ways that support the state core curriculum. We provide teacher in-service opportunities along with orchestra performances to cultivate these skills. Utah Symphony's in-depth performance and lecture/demonstration events remind Utah students and teachers that they have many opportunities to have music in their lives, whether as performers or audience members.
Please contact our education department if you have questions about any of our music education programs.
PRINTABLE UTAH SYMPHONY SCHOOL PROGRAMS
5TH GRADE CONCERTSSYMPHONY IN THE SCHOOLSOPEN REHEARSALSTEACHERS IN THE HOUSEBUILDING & BACKSTAGE TOURSHigh School Music Clubs
---
5TH GRADE CONCERTS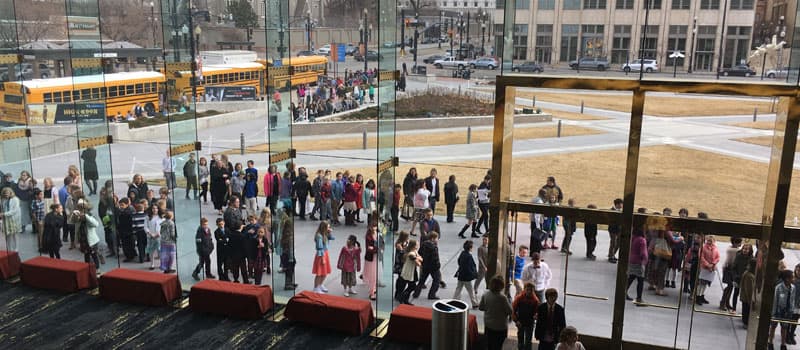 What do you remember about fifth grade? Fractions? Prepositional phrases? If you grew up in Utah, you may also remember chandeliers, gold-leaf balconies, glass sculptures, and world-class live music. Utah Symphony is proud to give the fifth graders of our state the opportunity to hear beautiful music played by a professional orchestra within the acoustical brilliance of Abravanel Hall to create memories that will last a lifetime. These nine special concerts for fifth graders and their teachers support the fifth-grade music curriculum as well as other academic areas.
Utah Symphony's 2023 Fifth Grade Concerts, presented in partnership with Plan-B Theatre again this year, are all scheduled in February, Black History Month, so we will be sharing and celebrating music for orchestra created by four wonderful African-American composers: Adolphus Hailstork, Jessie Montgomery, Carlos Simon, and Florence Price. Students and teachers will enjoy this opportunity to hear all of the instruments of the orchestra (as part of the process of choosing the instruments they themselves might like to study) while listening to these incredible works by American composers.
Arrangements for students and teachers from Canyons, Davis, Granite, Jordan, Salt Lake, and Tooele are made through your Local Education Agency's Arts Coordinator. Public schools from other Local Education Agencies, charter schools, private schools, and homeschools can sign up using the registration link below. A note for homeschool parents and students: this concert is intended as a special opportunity for 5th grade students (or students ages 10-11); please make arrangements for other children to be left at home. Please plan ONLY ONE chaperone per 15 children in addition to your teachers.
Concerts are approximately 50 minutes in length.
Contact [email protected] with any questions.
All 5th grade concert registration for 2023 are now closed. If you'd like to access a Utah Symphony digital concert between now and our next 5th grade concerts (planned for February 2024), click here.
The Utah Symphony thanks Sponsors and Community Partners for making our 5th Grade Concerts possible this year. We are especially grateful for Professional Outreach Programs in the Schools funding from the Utah State Legislature through the Utah State Board of Education, and the Elizabeth Brown Dee Fund for Music in the Schools.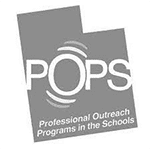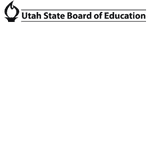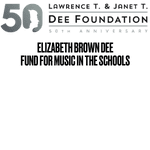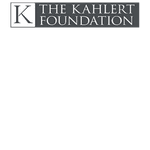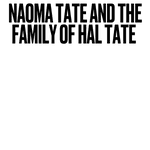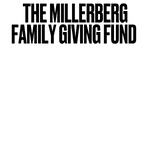 For sponsoring our concert narrator, thank you to: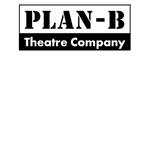 ---
SYMPHONY IN THE SCHOOLS
As part of our education initiative, the Utah Symphony programs a full orchestra or chamber orchestra (45 to 50 musicians) each year that travels great distances to play in schools with any size auditorium.
Separate 50-minute concerts are created for elementary (grades 4-8) and high-school audiences. When school or district schedules make it necessary to have students in grades 4-12 at the same concert, we'll perform the elementary concert program. Teachers receive materials to help prepare students for the concert, as well as activity suggestions to help support the music core curriculum.
To schedule a concert in your district, contact our Education Department or your district arts coordinator.
Teacher materials
---
OPEN REHEARSALS
Bring your class for a sneak peek of our Masterworks Concerts!
Here's how it works:
1) Arrive at 9 am at Abravanel Hall (unless otherwise indicated).
2) Listen to an introduction of the concert repertoire.
3) Observe the Final Rehearsal!
Stay until the break, or stay for the whole rehearsal.
You must be a teacher or a student to attend.
REHEARSAL SCHEDULE:
Tuesday, September 20, 2022 at 9:30 AM
Celebración Sinfónica: Latin Fire
Friday, December 2, 2022 at 9:30 AM
Beethoven's Fifth
Wednesday, January 25, 2023 at 7 PM (arrive at 6:30 PM)
Carmina Burana
Thursday, March 2, 2023 at 9:30 AM
Dvorák's Symphony No. 5
Thursday, April 13, 2023 at 9:30 AM
Blue Rhapsody: 100 Years of Rhapsody in Blue & Concerto in F
All Open Rehearsals are currently full. Please email [email protected] if you would like to be added to a waiting list for the April 13 Open Rehearsal.
Please note that these dates are subject to change or cancellation.
---
TEACHERS IN THE HOUSE
Teachers who attend Utah Symphony performances can earn 3 re-licensure credits.
Here's How:
Buy discounted teacher tickets! Teachers receive a 10% discount for most performances.
Arrive at Abravanel Hall 1 hour prior to the Masterworks concert and sign in at the Coat Check.
Attend the pre-concert lecture in the First Tier Room followed by the concert!
Earn the re-licensure credits by registering for these events ahead of time through the USBE MIDAS system.
---
BUILDING & BACKSTAGE TOURS
Groups may request a 30-45 minute tour of Abravanel Hall. Experience the behind-the-scenes world of the Utah Symphony—from exploring backstage to learning about the careers. Masks are required.
Abravanel Hall
Abravanel Hall is home to the Utah Symphony and part of the Salt Lake County Center for the Arts. Adjacent to Temple Square and the Salt Palace on South Temple Street, this architectural masterpiece has become a major landmark. In addition to orchestral performances, the hall also hosts numerous concerts and special events. Abravanel Hall, formerly known as Symphony Hall, was so named in May 1993 for the beloved Maestro Maurice Abravanel, conductor of the Utah Symphony and advocate for all the arts in Utah.
The concert hall was created specifically to provide an environment of acoustical excellence by Dr. Cyril M. Harris, who was the acoustical consultant for the remodeled Avery Fisher Hall in New York City, the Kennedy Center in Washington D.C., and Orchestra Hall in Minneapolis.
Abravanel Hall is actually a concrete building within a brick building. Inside these two outer shells stands the beautiful concert hall. Designed strictly as a concert hall, the stage has no proscenium; instead, it is an extension of the audience. The hall is rectangular, which is characteristic of the world's finest symphony halls, such as the Grosser Musikverinssaal in Vienna, the Concertgebouw in Amsterdam (Netherlands), and the Symphony Hall in Boston.
To reach the hall, you must pass through sound-lock corridors—designed to prevent the confusion and noise of the lobby from spilling into the concert hall. The interior of the hall is dominated by convex curved surfaces—these designs and the basic building materials were carefully chosen by Dr. Harris and the architects for acoustical purposes. Six 16 x 16 -foot brass chandeliers are suspended from the ceiling, featuring 18,000 hand cut beads and prisms of Bohemian crystals imported from Austria and Czechoslovakia. The four-story lobby is crowned with a ceiling of white oak and solid brass, and adorned with more than 12,000 square feet of tempered glass made in England. The lobby of the hall faces East and toward the former home of the Utah Symphony, the Salt Lake Tabernacle and Temple Square.