EDUCATION OPPORTUNITIES FOR ADULTS
The Utah Symphony provides a variety of opportunities and events to help adults in our community learn more about classical music.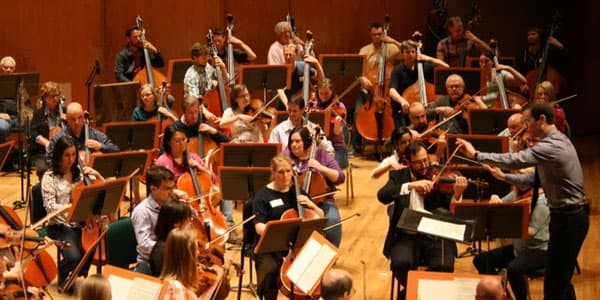 Masterworks Series Pre-Concert Lectures
Your ticket to any Masterworks Series performance includes a free pre-concert lecture. Lectures begin at 6:45 PM (45 minutes before the concert) in Abravanel Hall's First Tier Room.
Online Learning Materials
Visit the "Explore" section of our website for information about artists, composers, compositions, and music.
Finishing Touches Open Rehearsals
These open rehearsals offer a behind-the-scenes look at our orchestra during four Masterworks rehearsals. Seating is general admission and includes light refreshments in the lobby prior to the rehearsal. Please note that these events are working rehearsals, and programming is chosen from the coming weekend's selections at the discretion of the conductor.
Community Event & Annual Festival
Learn more about music and interact with other music lovers at our community events.
Community Orchestras