Composer in Association
Under the guidance of Music Director Thierry Fischer, Utah Symphony regularly commissions new symphonic works to share in world premieres with our audiences in Maurice Abravanel Hall. In most recent years, we have added community engagement events to our contracts with commissioned composers: they become Composers-in-Association, with additional commitment to spend more time in Utah and interact with community groups, students of various ages, and patrons at symphony events. We are especially excited that our Composers-in-Association have agreed to arrange some of their music for youth orchestras, so young instrumental musicians get to work actively with living composers. They learn and workshop our guest composers' music with the composers, and then perform the works for their own audiences.
2021-22 COMPOSER-IN-ASSOCIATION: ARLENE SIERRA
Utah Symphony's second Composer-in-Association, serving in this position during the 2021-22 season, was world-renowned composer Arlene Sierra. As part of Arlene's contract with Utah Symphony, the orchestra performed the following works during her season with Utah Symphony:
Aquilo – November 18-20, 2021, in concerts at BYU and in Maurice Abravanel Hall
Nature Symphony – April 8-9, 2022, in Maurice Abravanel Hall
Bird Symphony – April 15-16, 2022, in Maurice Abravanel Hall (World Premiere)

In addition to these performances and as part of her Composer-in-Association position, Arlene spent three full weeks in Salt Lake City to participate in the Utah Symphony's preparation of her pieces, and also to help in Utah Symphony's mission to "connect the community."
Arlene Sierra's residencies with the Utah Symphony (November 16-20, 2021, and April 5-16, 2022) included a total of 21 hours in educational engagement in our community. She interacted with a total of 570 students and 36 teachers, and three youth orchestras extended the effect of her residency by performing her "Butterfly House," arranged by Arlene for them, in concerts on May 14 and 21, 2022. In total, concert attendance for Utah Symphony concerts that included Arlene Sierra's compositions in the 2021-22 season totaled 6,760.
| | |
| --- | --- |
| 2021-22 Composer-in-Association Sponsors | With additional support from |
| | |
University Presentations
Arlene Sierra: Orchestral Fields and Battle Fields (November 2021)
Arlene Sierra: Composing with Birdsong (April 2022)
Arlene prepared two PowerPoint presentations for university music students: the November presentation focused on her earlier compositions, including an introduction to Aquilo, and her April presentation covered her more recent interests in representing the natural world, and especially birdsong, in her orchestral compositions.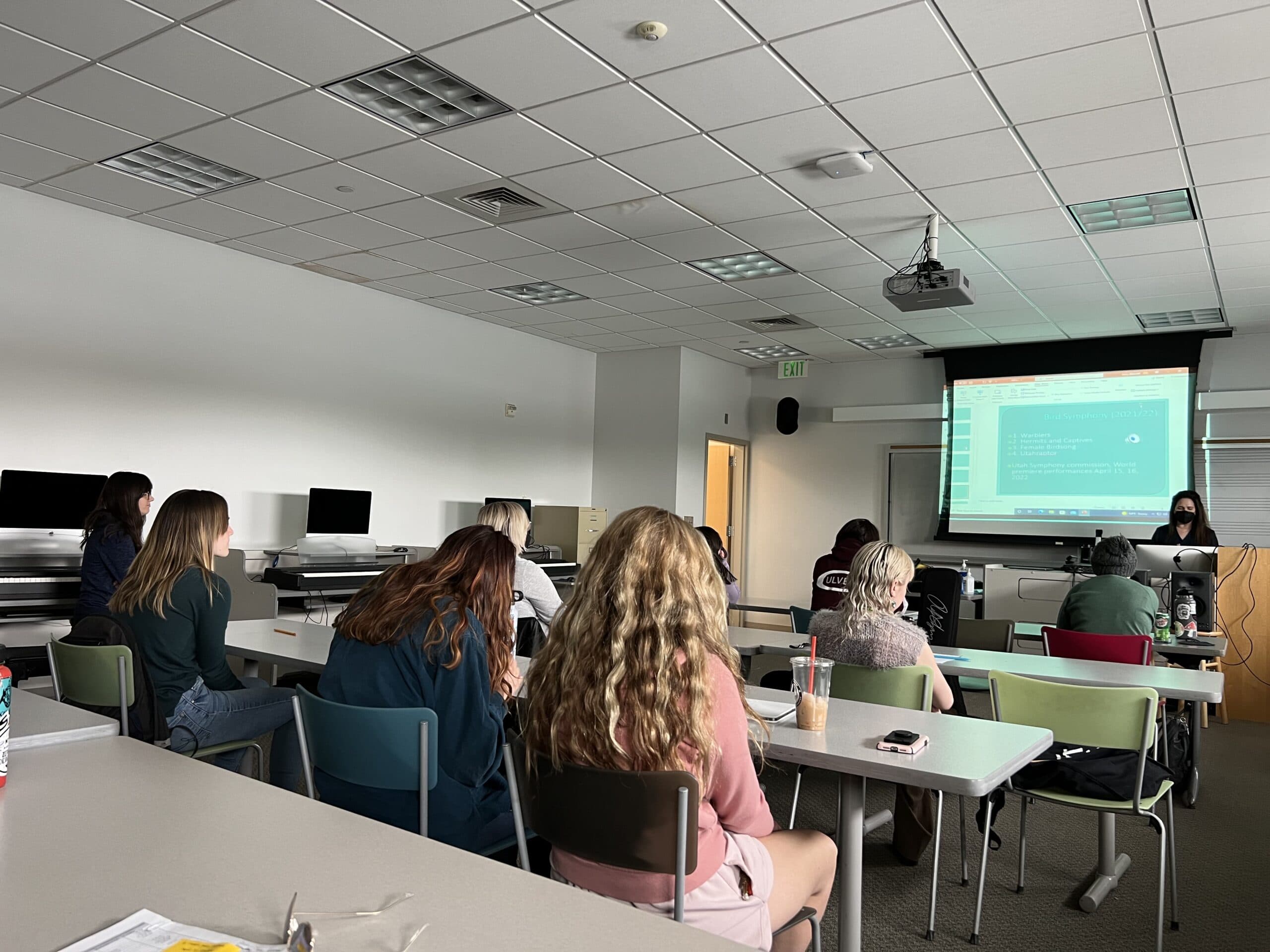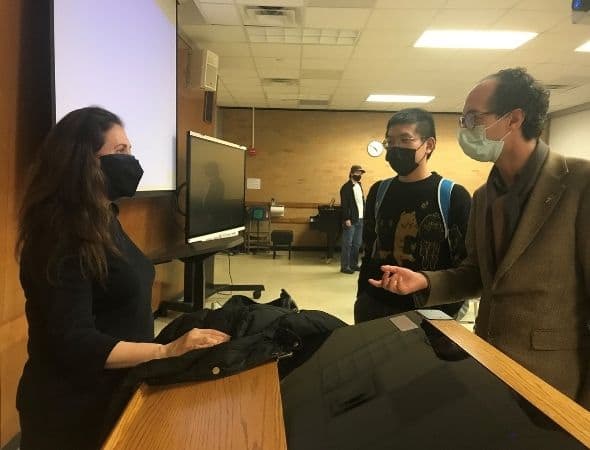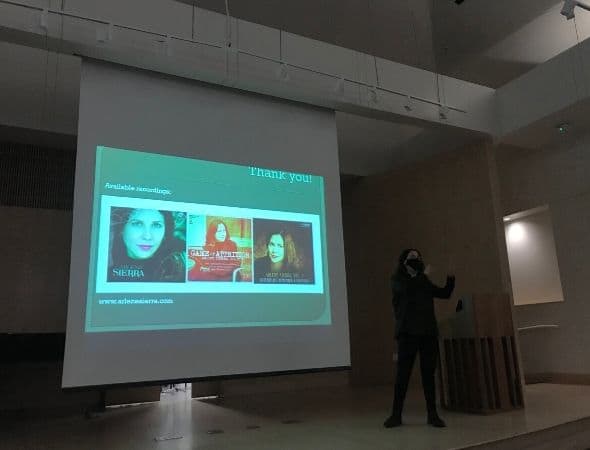 Meet-Ups with University Students at Utah Symphony Rehearsals
We invited university music composition students to attend Utah Symphony open rehearsals in which Arlene's music was rehearsed. During the orchestra break, Arlene met with the students and discussed her scores and took questions. During the three open rehearsals, Arlene met with students from the University of Utah, Westminster College, and Utah State University.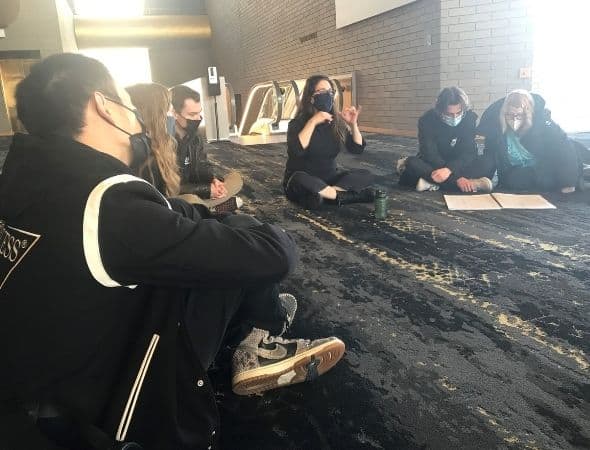 Masterclass for Utah Youth Composition Students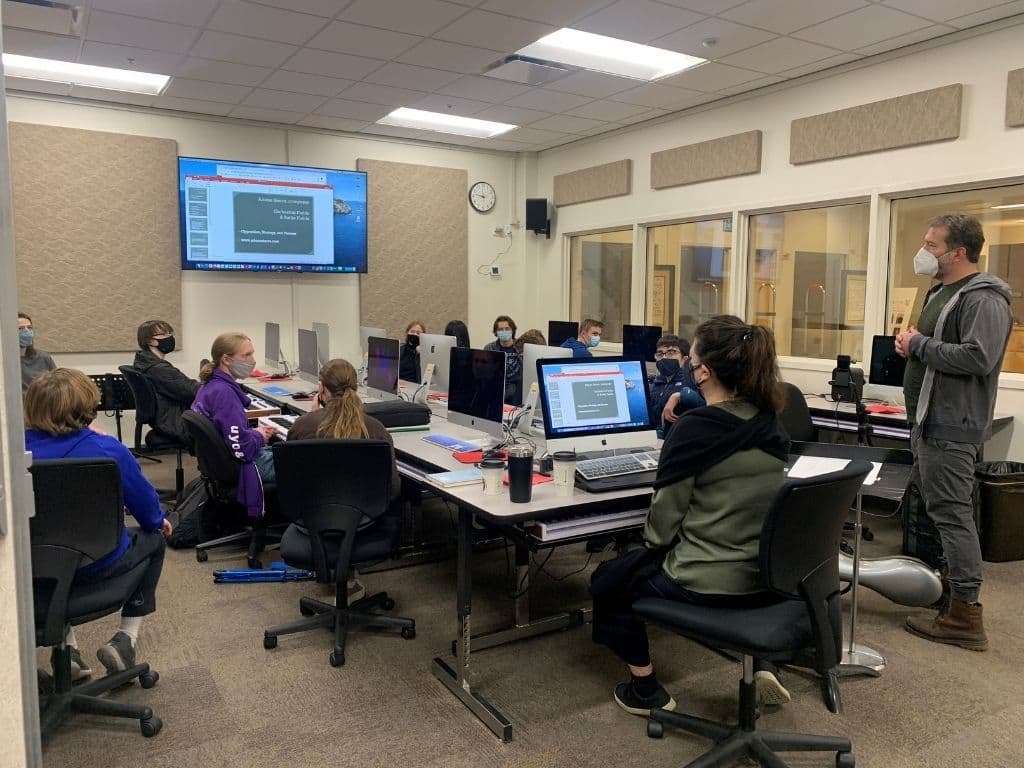 Work with K-12 School Students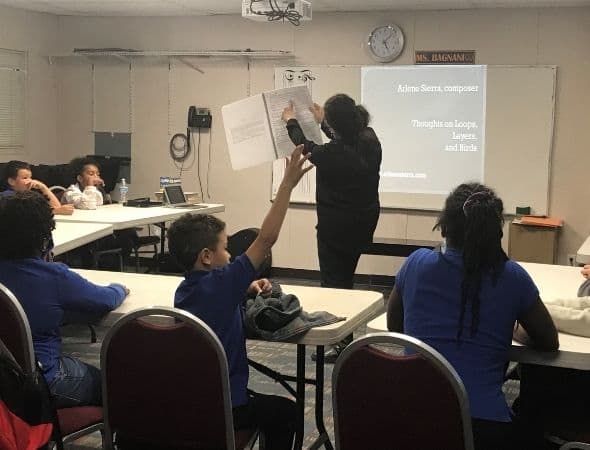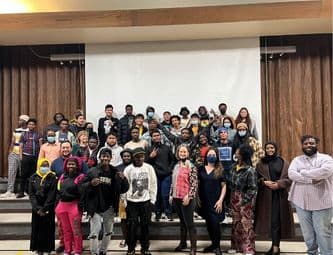 Coaching Youth Orchestras Playing Sierra's Music Arranged for Them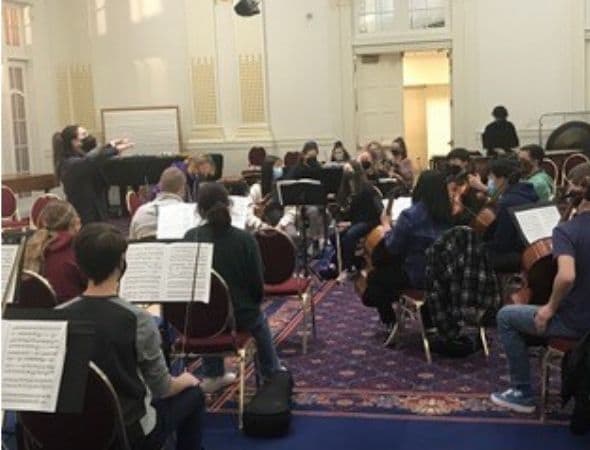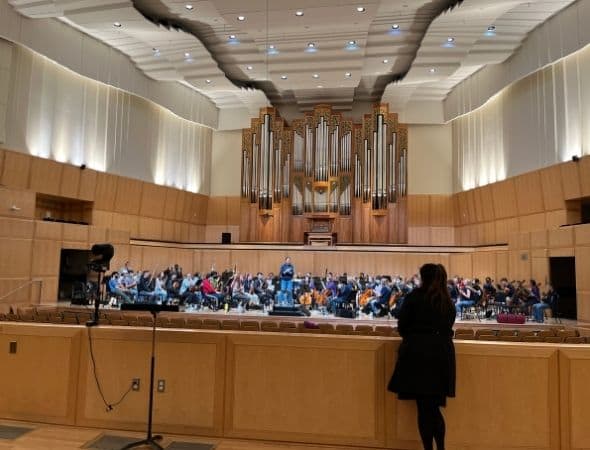 Youth Orchestra Concerts Featuring Sierra's "Butterfly House"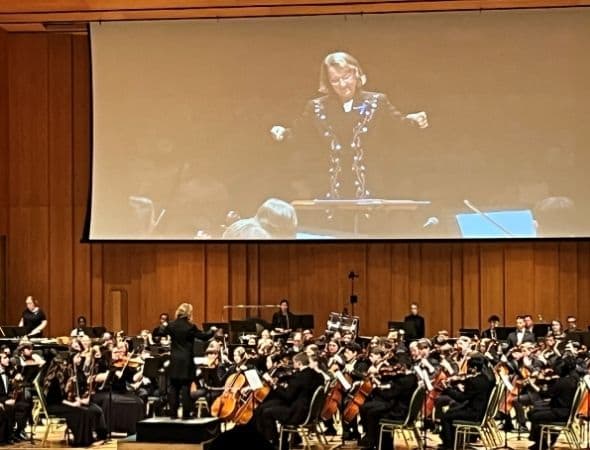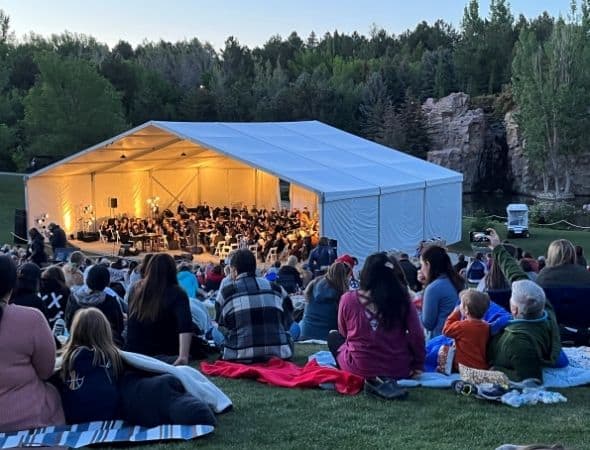 Preconcert Lectures at Maurice Abravanel Hall with Bob Neu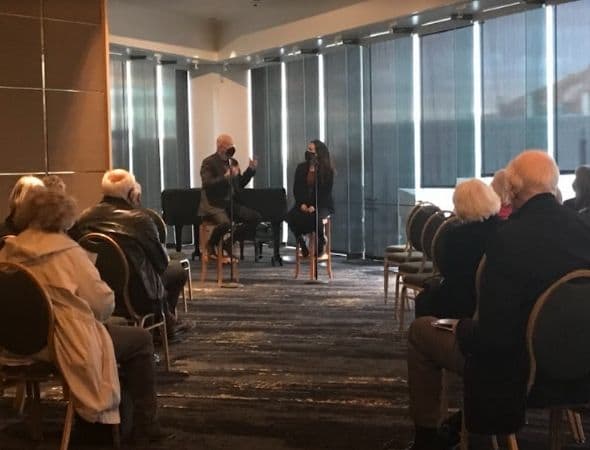 Utah Symphony Performances of "Aquilo" (U.S. Premiere)
Brigham Young University Concert (November 18, 2021)
Maurice Abravanel Hall Concerts (November 19 & 20, 2021)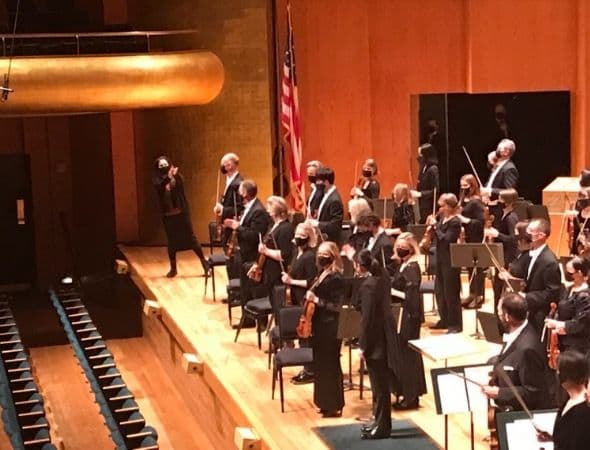 Utah Symphony Performances of "Nature Symphony" (U.S. Premiere)
Maurice Abravanel Hall (April 8 & 9, 2022)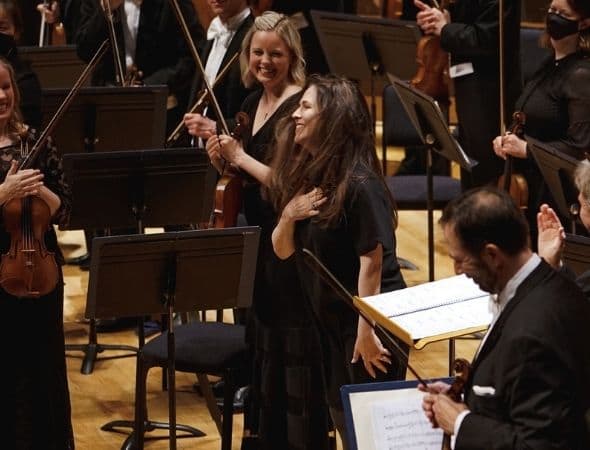 Utah Symphony Performances of "Bird Symphony" (World Premiere)
Maurice Abravanel Hall (April 15 & 16, 2022)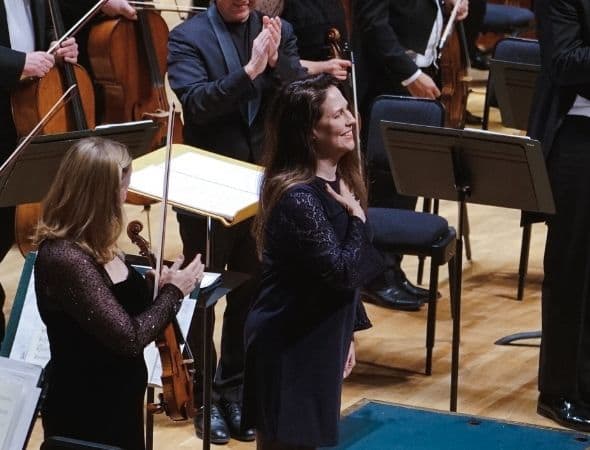 News
Professor Arlene Sierra symphony premieres receive audience and critical acclaim
A collaboration with the Utah Symphony Orchestra
---
2018-2020 COMPOSER-IN-ASSOCIATION ANDREW NORMAN
World-renowned composer Andrew Norman was Utah Symphony's first Composer-in-Association, serving from 2018-2020. As part of Andrew's contract with Utah Symphony, the orchestra performed the following works during his two-year tenure:
Suspend – September 21-22, 2018
Play – March 21-23, 2019
Sacred Geometry – November 15-16, 2019
Spiral – January 31-February 1, 2020
Unstuck – March 6-7, 2020
In addition to these performances and as part of the Composer-in-Association position, Andrew came to Salt Lake City to participate in Utah Symphony's preparation of his pieces, and also to engage with various school music programs and individuals of all ages. He interacted with community members about his own experiences as a composer, and he encouraged and coached the music-making and music-creating of local community members. During his two-season engagement with Utah Symphony, Andrew worked with 71 adults, 11 teachers, and 616 students.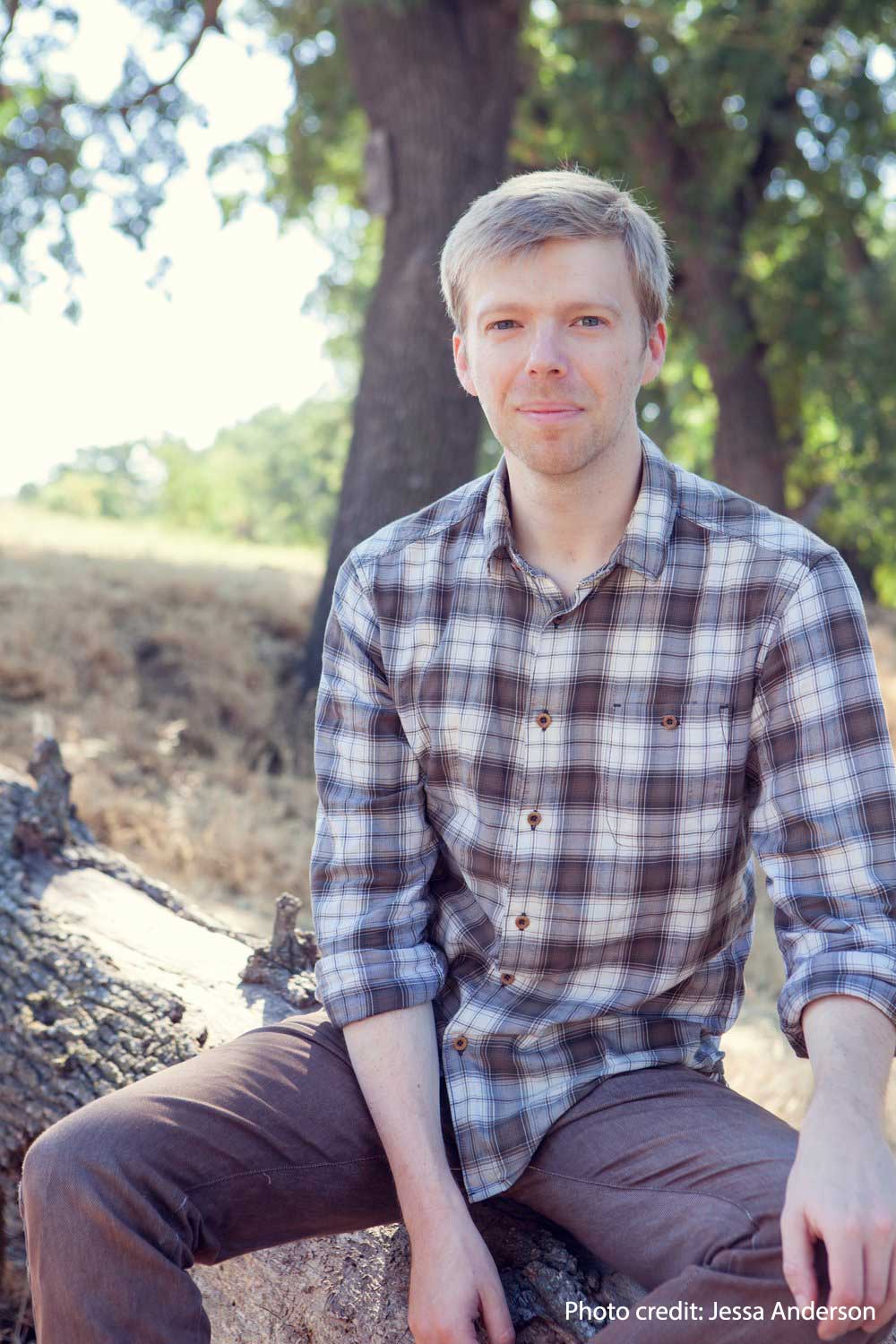 ---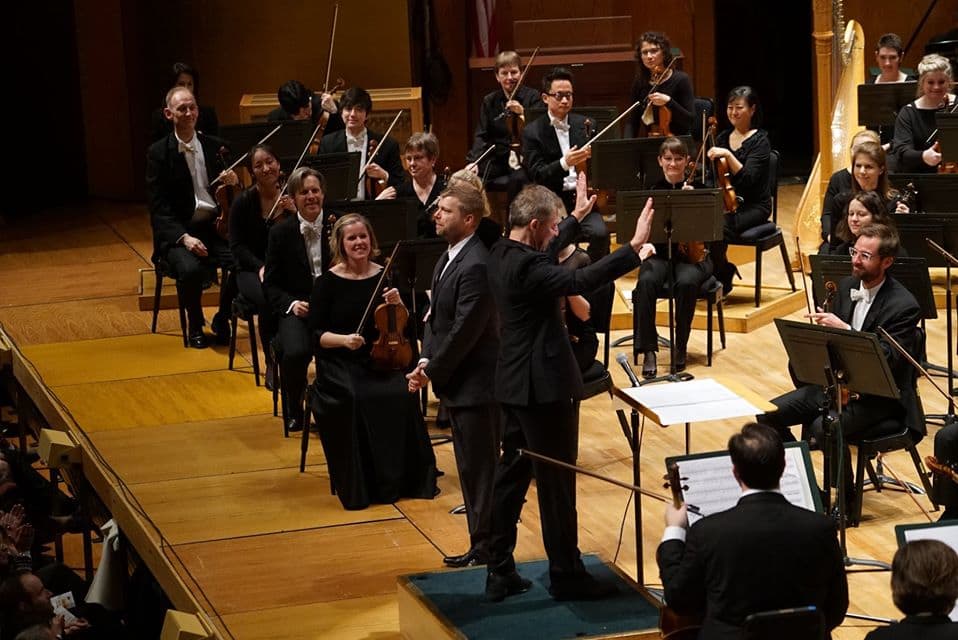 Feedback from local community composers:
"The composers' roundtable was a pleasant and useful event, chatting with area composers about their work, and the role of the community in fostering creativity."

"The meeting with Andrew was a wonderful experience. Andrew was incredibly accommodating, personable, and a joy to meet with. I especially enjoyed exploring Andrew's ideas on increasing one's audience and searching for future performance opportunities."
---
Andrew visited K-12 school groups to talk about and encourage composing
Taught 3 composing workshops for elementary school groups using his Drip Blip Sparkle Spin Glint Glide Glow Float Flop Chop Pop Shatter Splash
Made 2 presentations about composing to junior high student groups
Visited with 2 large student groups hearing one of his works at Utah Symphony Open Rehearsals (as well as discussing one of his pieces with an Osher Lifelong Learning class)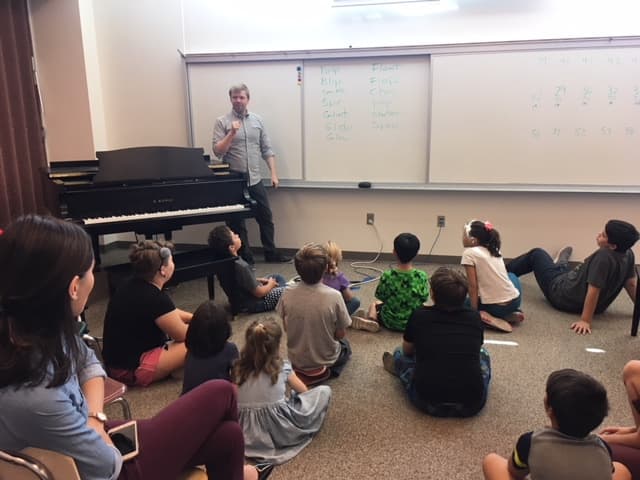 ---
Secondary school students played Andrew's music
Conducted 5 rehearsals of his own compositions with student ensembles & orchestras (An Index of Peculiar Strokes at Gifted Music School; Drip Blip… at Lyceum
Philharmonic; Music in Circles at Cottonwood HS and Utah Youth Orchestras)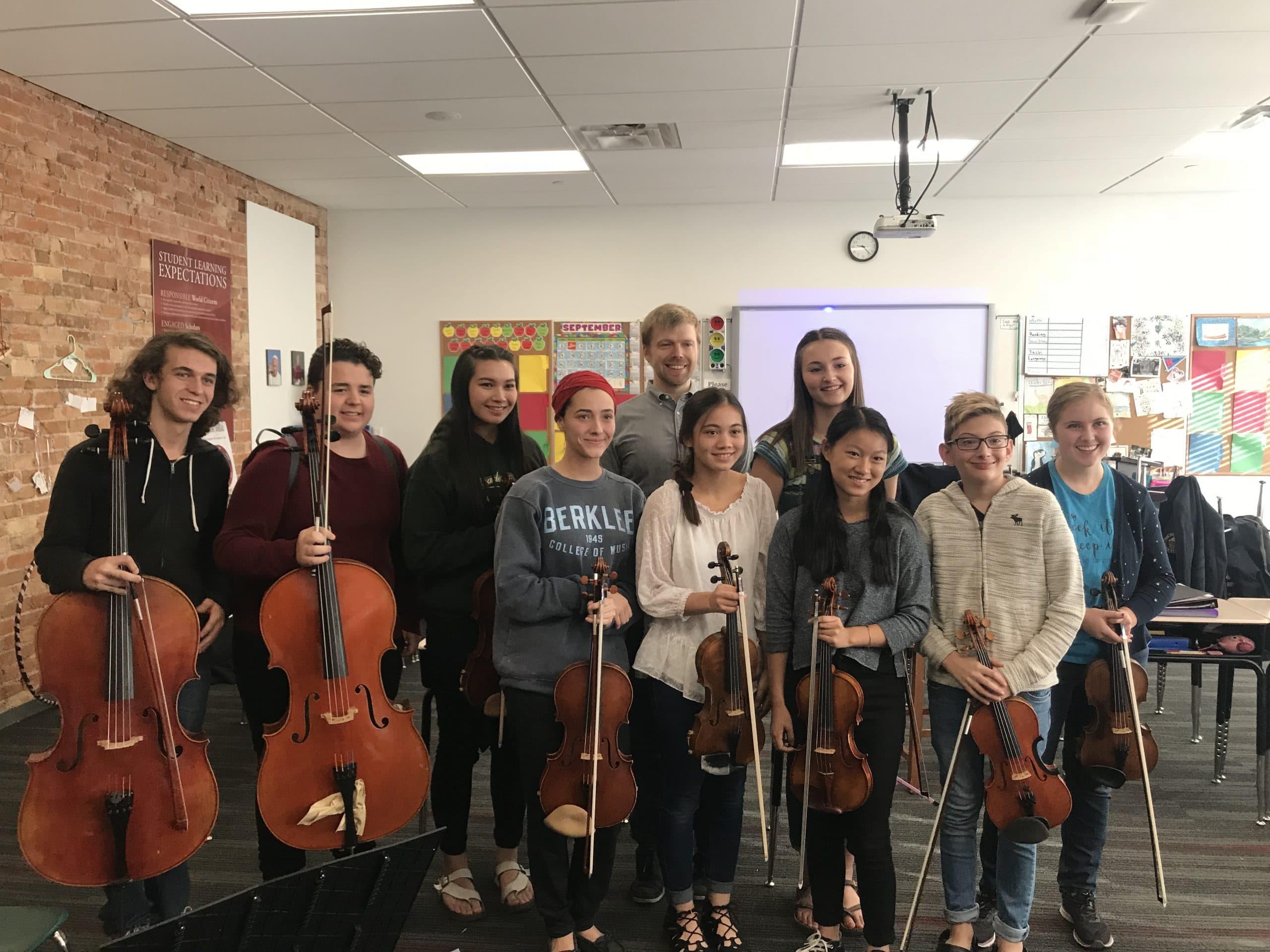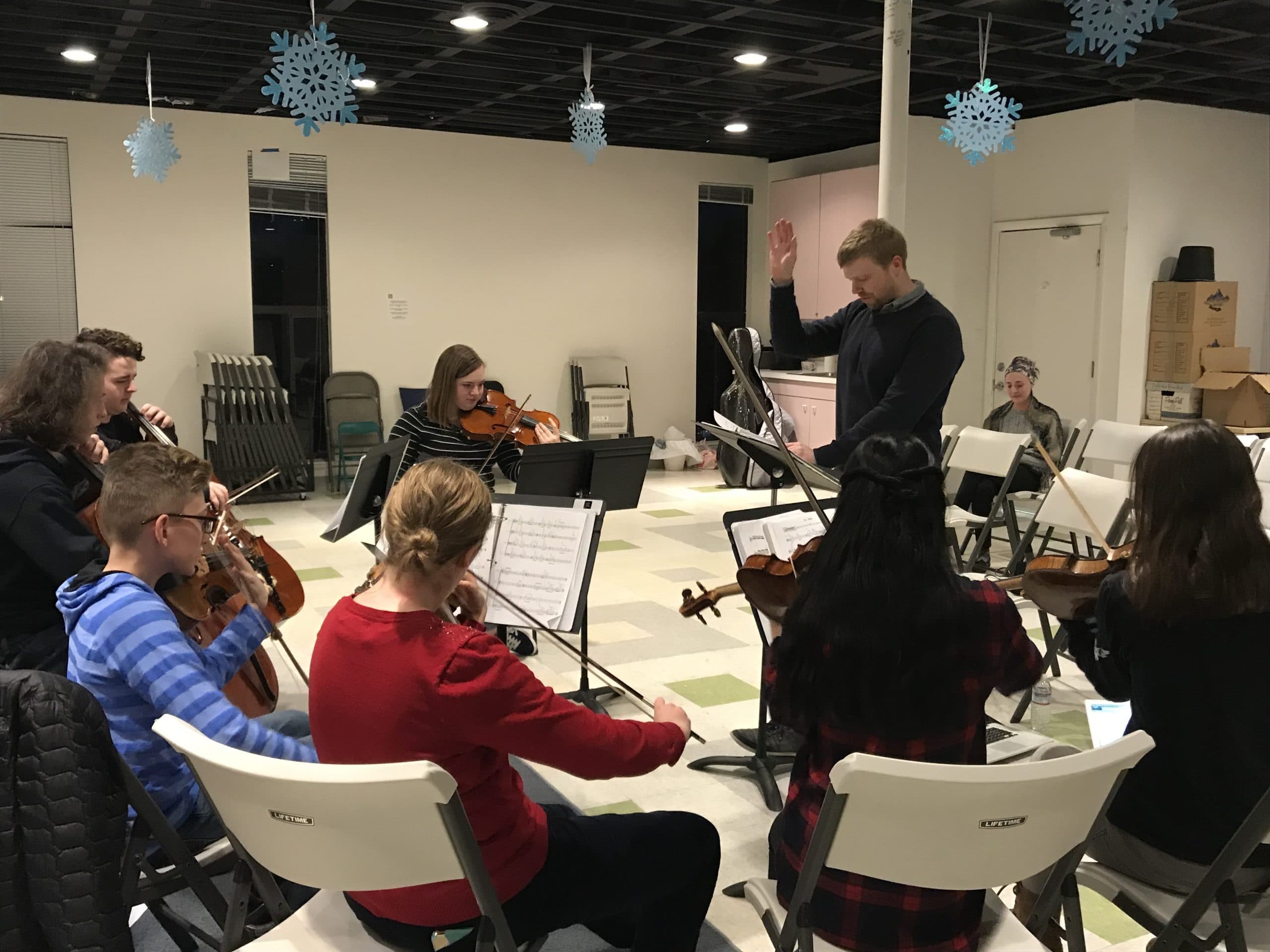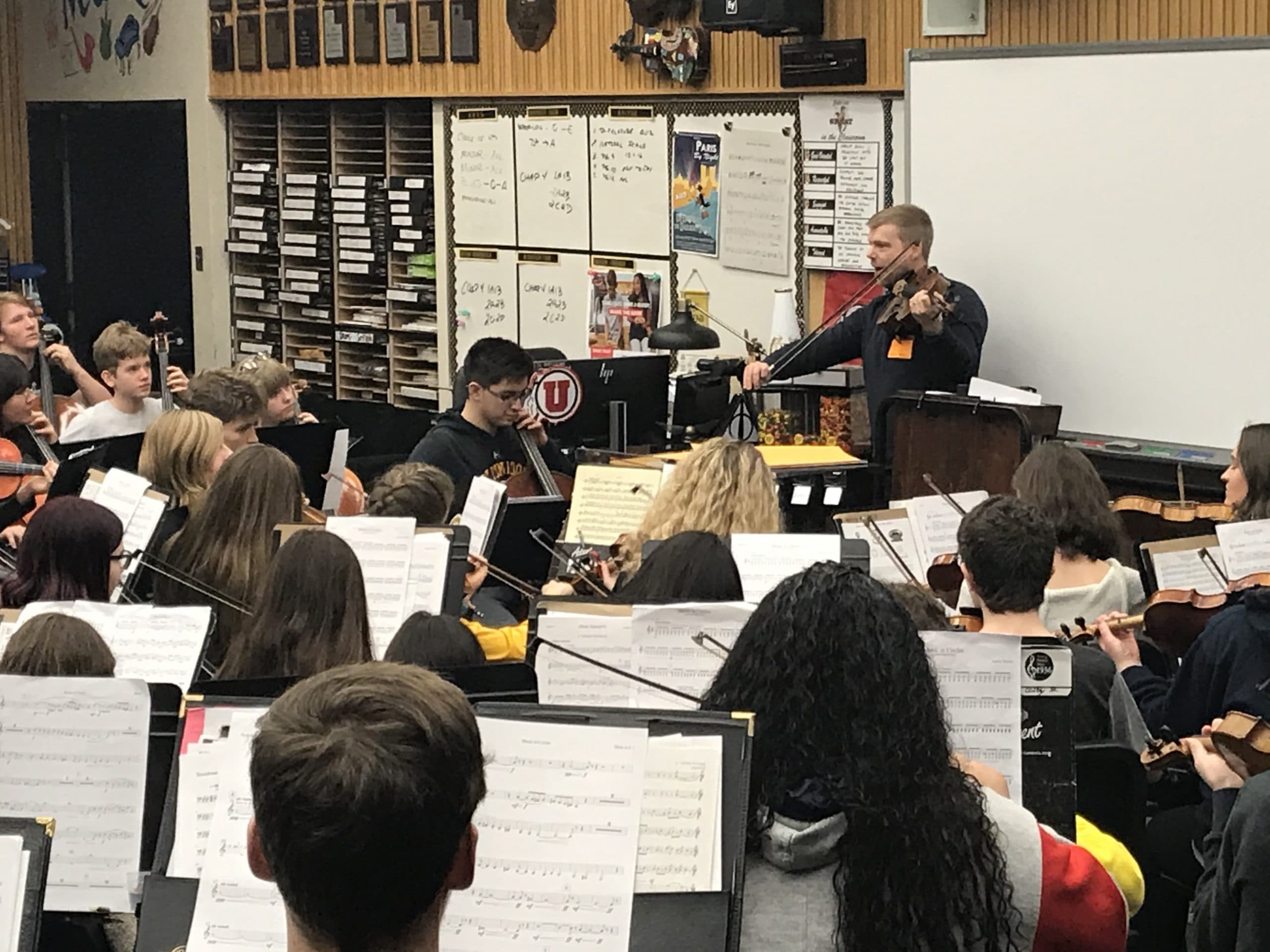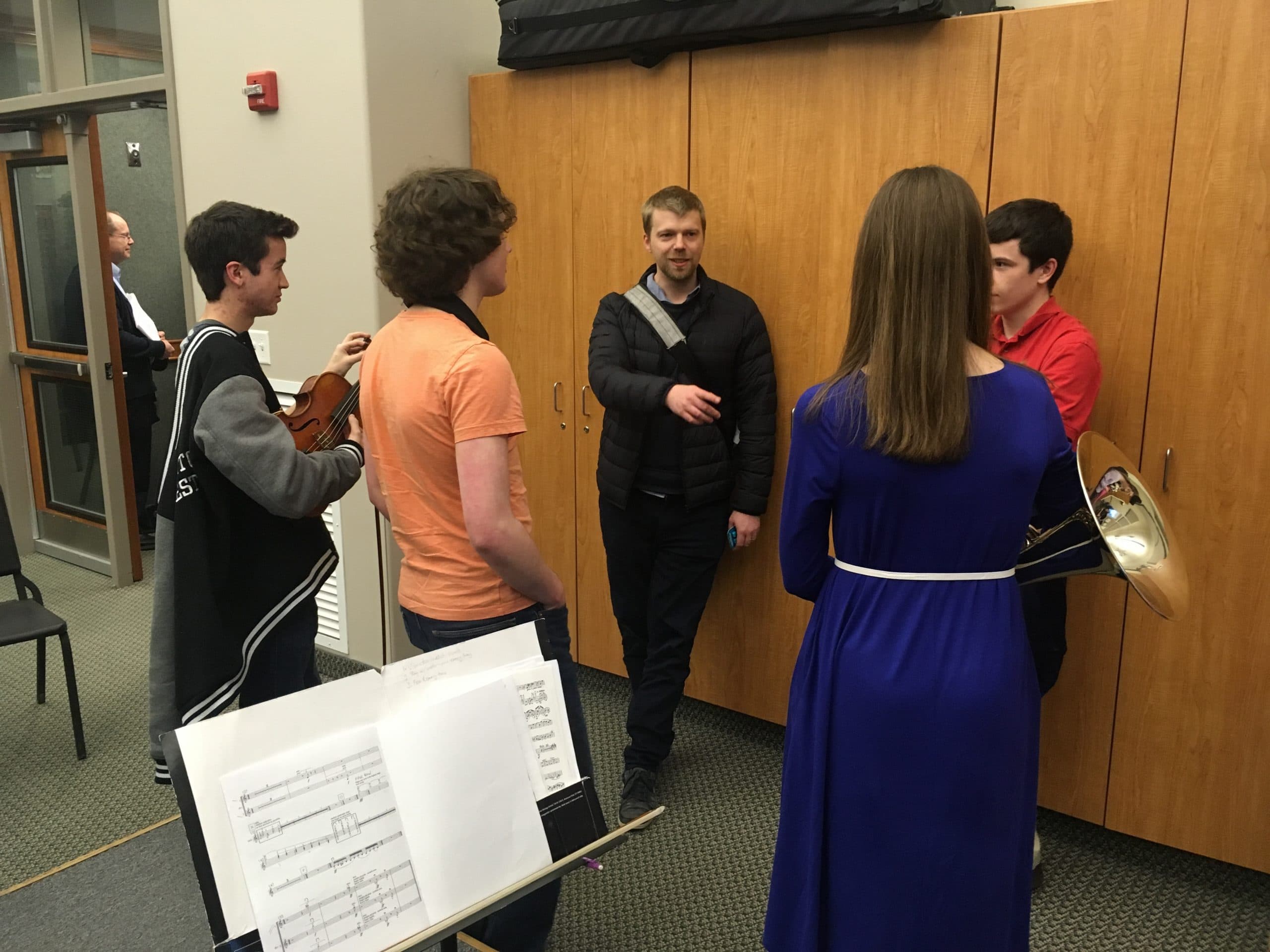 ---
Andrew gave composer presentations at area universities
Made 4 presentations to university music composition seminars (2 at the University of Utah, 1 at Westminster College and 1 at BYU)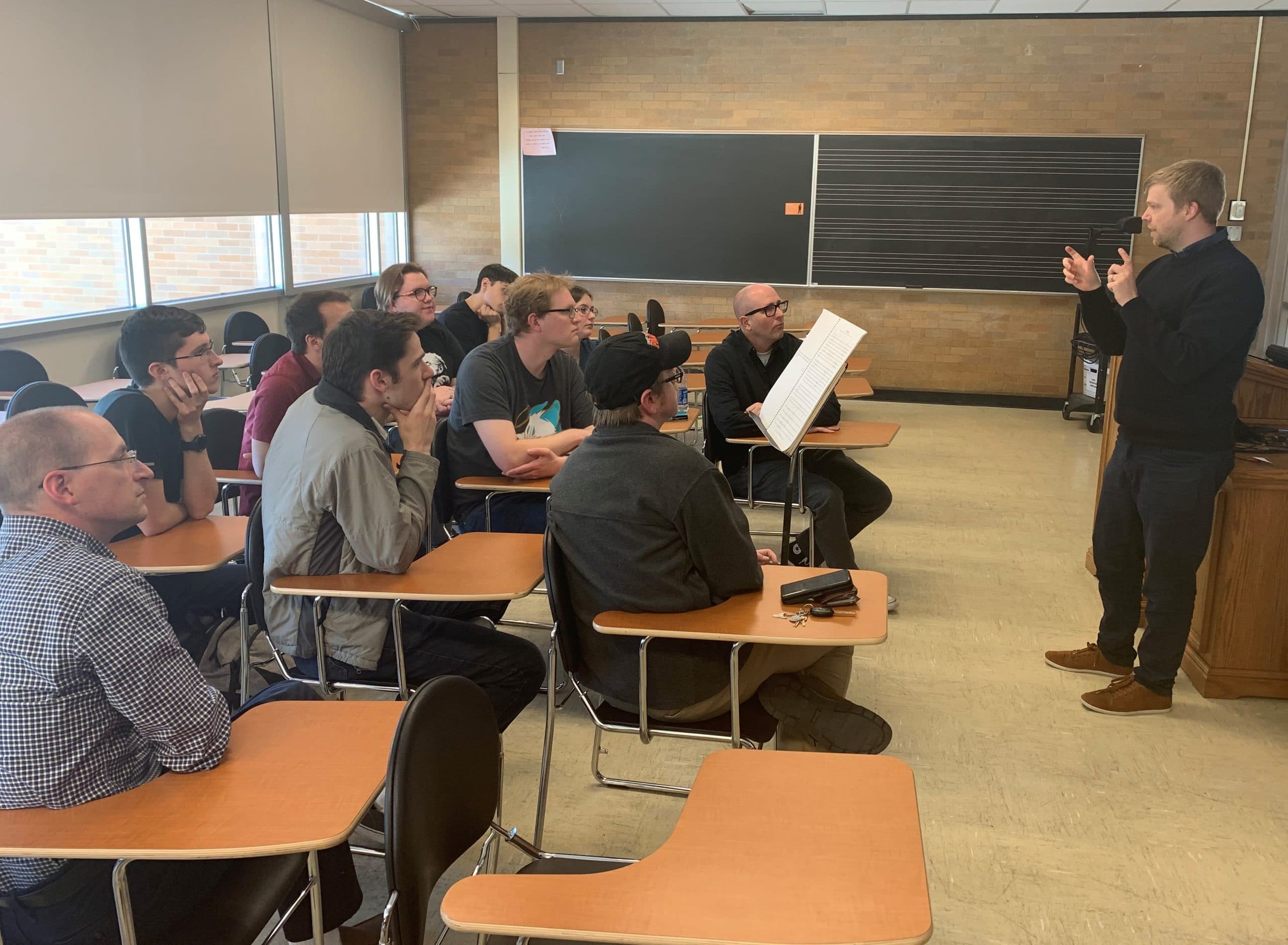 ---
Andrew offered individual score readings with composers of various ages
5 score readings with high school composers (4 in Utah Youth Young Composers Project)
7 score readings with university age composers
4 score readings with adult composers in Salty Cricket Composers Collective (as well as a social event with the entire group)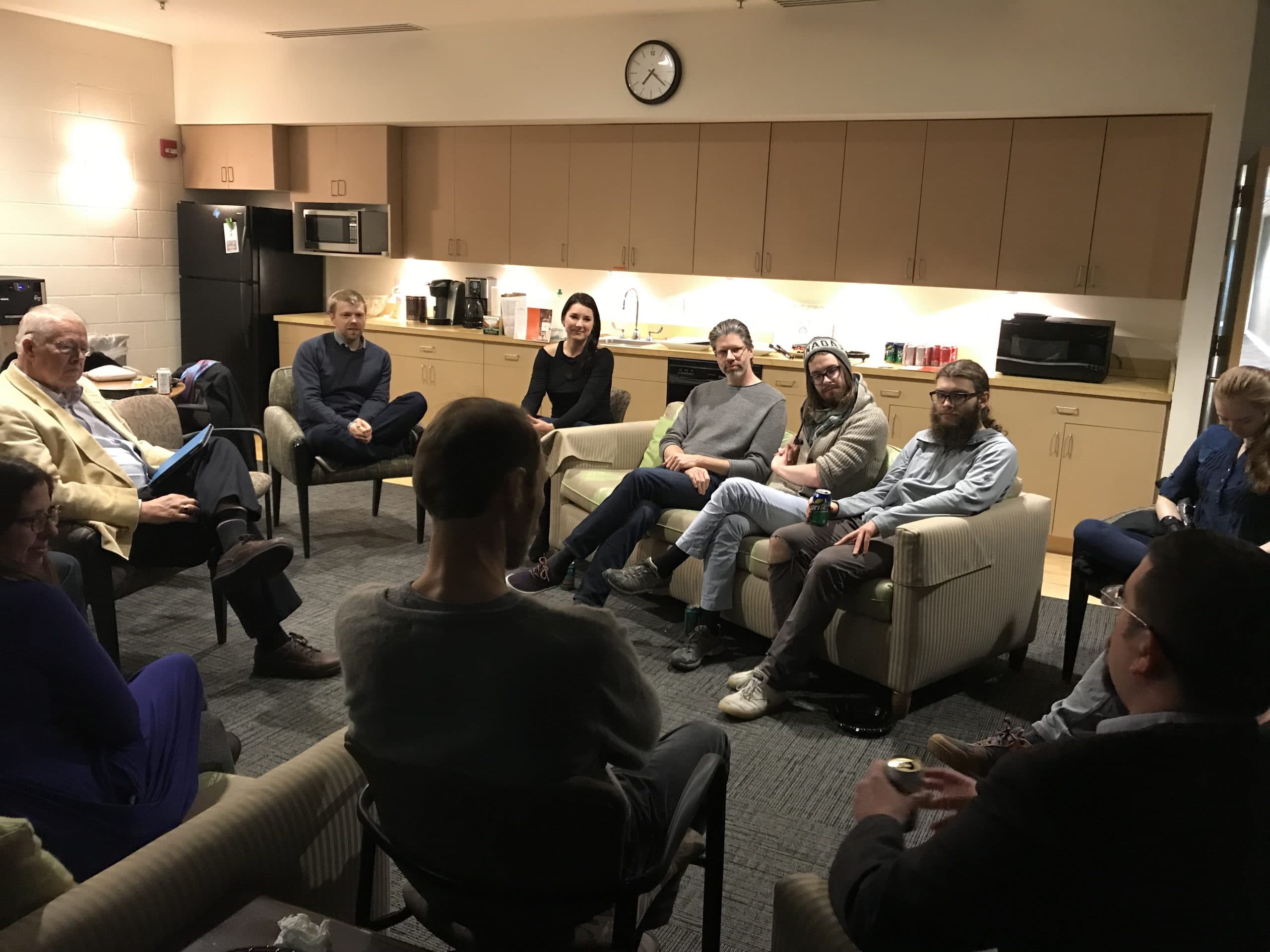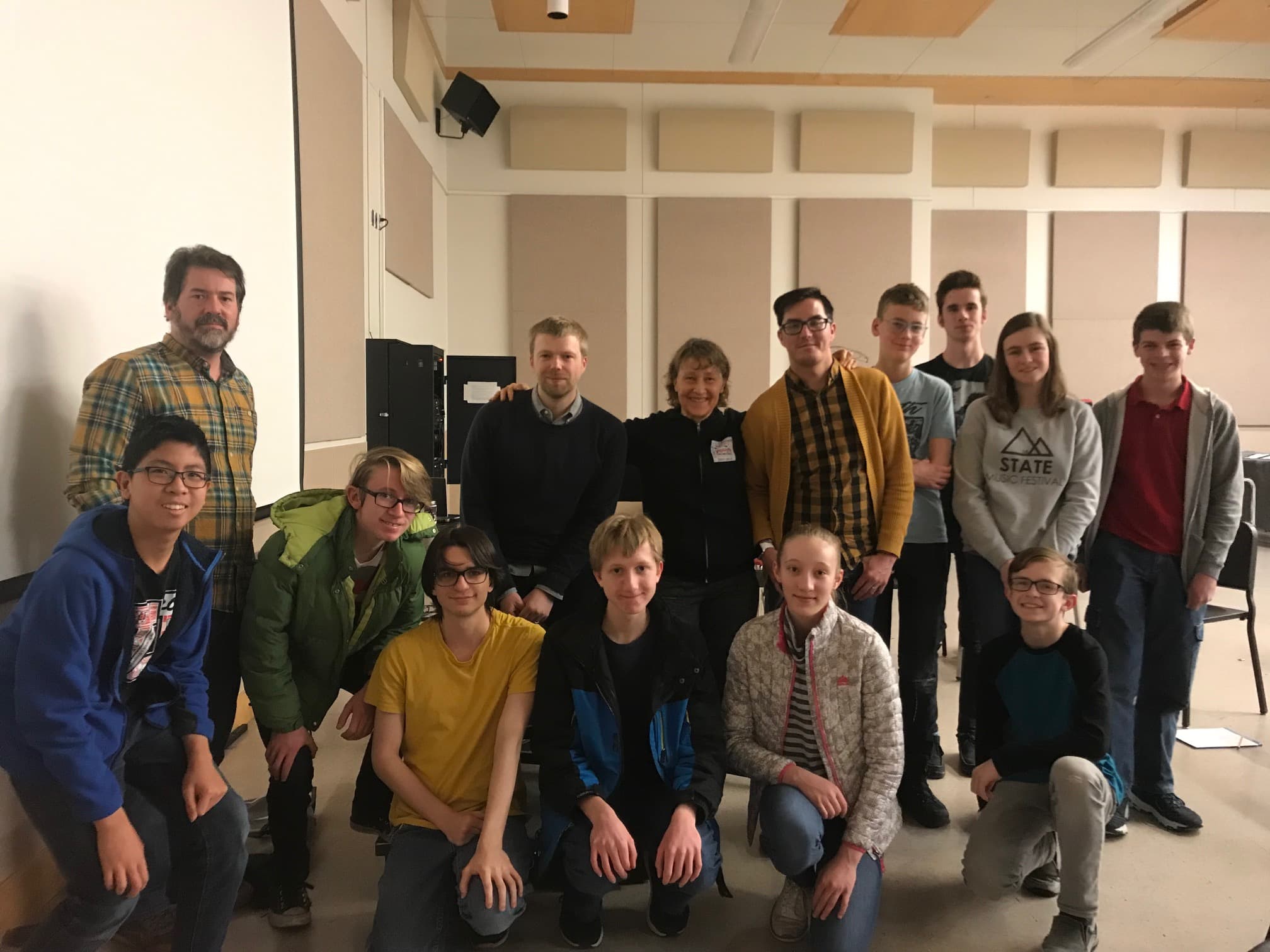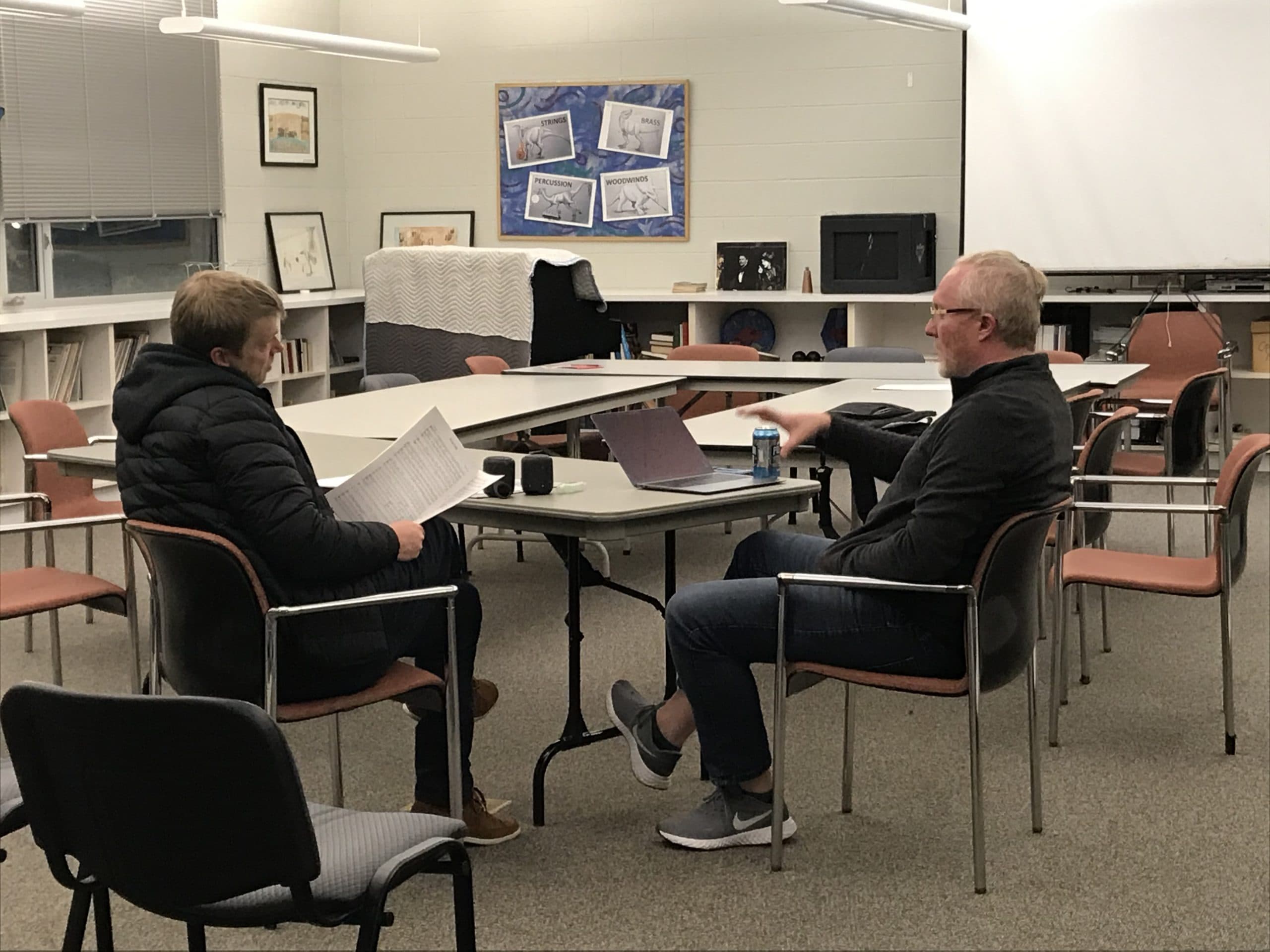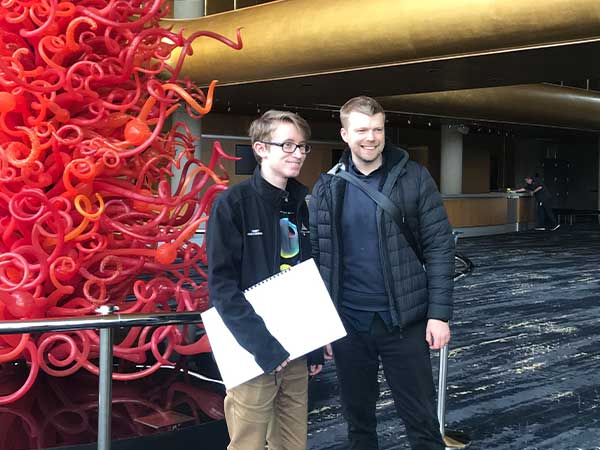 ---
Andrew arranged and dedicated a 3' piece, "Music in Circles," to three Utah youth orchestras
Andrew arranged a 3' excerpt from his larger work Play, with youth orchestras in mind for the shorter piece. Andrew conducted a live rehearsal of the piece with the Cottonwood High School Orchestra. The Lyceum Philharmonic and the combined Utah Youth Orchestras both committed to performing the piece in May concerts, but were prevented by shutdowns due to the COVID-19 pandemic. We hope they will pick up the piece again when it's safe for orchestras to gather and rehearse.