04 Apr 2022
ARLENE SIERRA: Nature Symphony (U.S. Premiere)
by Jeff Counts
Duration: 21 minutes in three movements.
THE COMPOSER – ARLENE SIERRA (b. 1970) – American Composer Arlene Sierra lives in London and teaches at Cardiff University. Though she began piano lessons at age five, Sierra came to instrumental composing by way of an early interest in electronic music. Synthesized sound provided an exciting measure of freedom from the strictures of traditional notation, but she eventually began to crave the spontaneity of live, human performance. Sierra has defined her compositional voice as a drive to capture "drama, momentum, transition, color – often determined by mechanisms of conflict, competition, and strategy" and believes her explorations in electronica "inform some of the layering and shifts of density" in her instrumental work.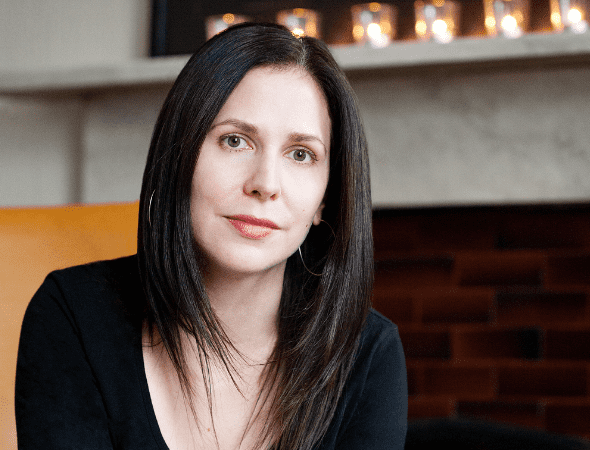 THE HISTORY – Nature Symphony was commissioned by the BBC Orchestra and BBC Radio 3 for premiere in 2017. According to Sierra's website, it is the "largest statement so far in a…series of works that explore concepts from the natural world. As with the pieces Urban Birds, Colmena, and Butterflies Remember a Mountain, it is the mechanics and processes of nature, rather than a simple reflection or meditation, that form the basis for Sierra's compositional approach." Her website also includes a wonderful program note by Shawn G. Miller that lays out the intentions of each of Nature Symphony's three movements. Movement I (Mountain of Butterflies) is built on material from the aforementioned piano trio Butterflies Remember a Mountain and continues Sierra's exploration of migration with an emphasis on its endpoints. One such place occurs in Mexico where monarch butterflies form "a literal mountain of beautiful, ancient insects" at the conclusion of their world-spanning journeys. Movement II (The Black Place) draws its inspiration from the work of Georgia O'Keeffe "whose paintings of a stretch of black hills in New Mexico have a similarly austere but slow-burning aspect." Sierra's concern over the incursion of fracking interests into the area led her to seek a secondary influence from one of her own previous works. The music employs overlapping melodic fragments from Hearing Things, Sierra's 2008 setting based on the environmental poetry of Catherine Carter. In the final movement (Bee Rebellion), Sierra returns to her ongoing fascination with game theory as she studies the phenomenon of sudden bee colony anarchy due to chemical and hormonal triggers. In Miller's description, the music affects a "buzzing, quasi-mechanical orchestral texture that is subjected to outbursts, both cyclical and unpredictable, resulting in an accumulation that brings no resolution."
THE WORLD – Elsewhere in 2017, the Women's March on Washington occurred, the Rohingya refugee crisis in Myanmar led to at least 400,000 desperate escapes into neighboring Bangladesh, Robert Mugabe was ousted in Zimbabwe, and Kazuo Ishiguro was awarded the Nobel Prize in Literature.
THE CONNECTION – These performances mark the Utah Symphony debut and U.S. Premiere of Composer-in-Association Arlene Sierra's Nature Symphony.
Tags