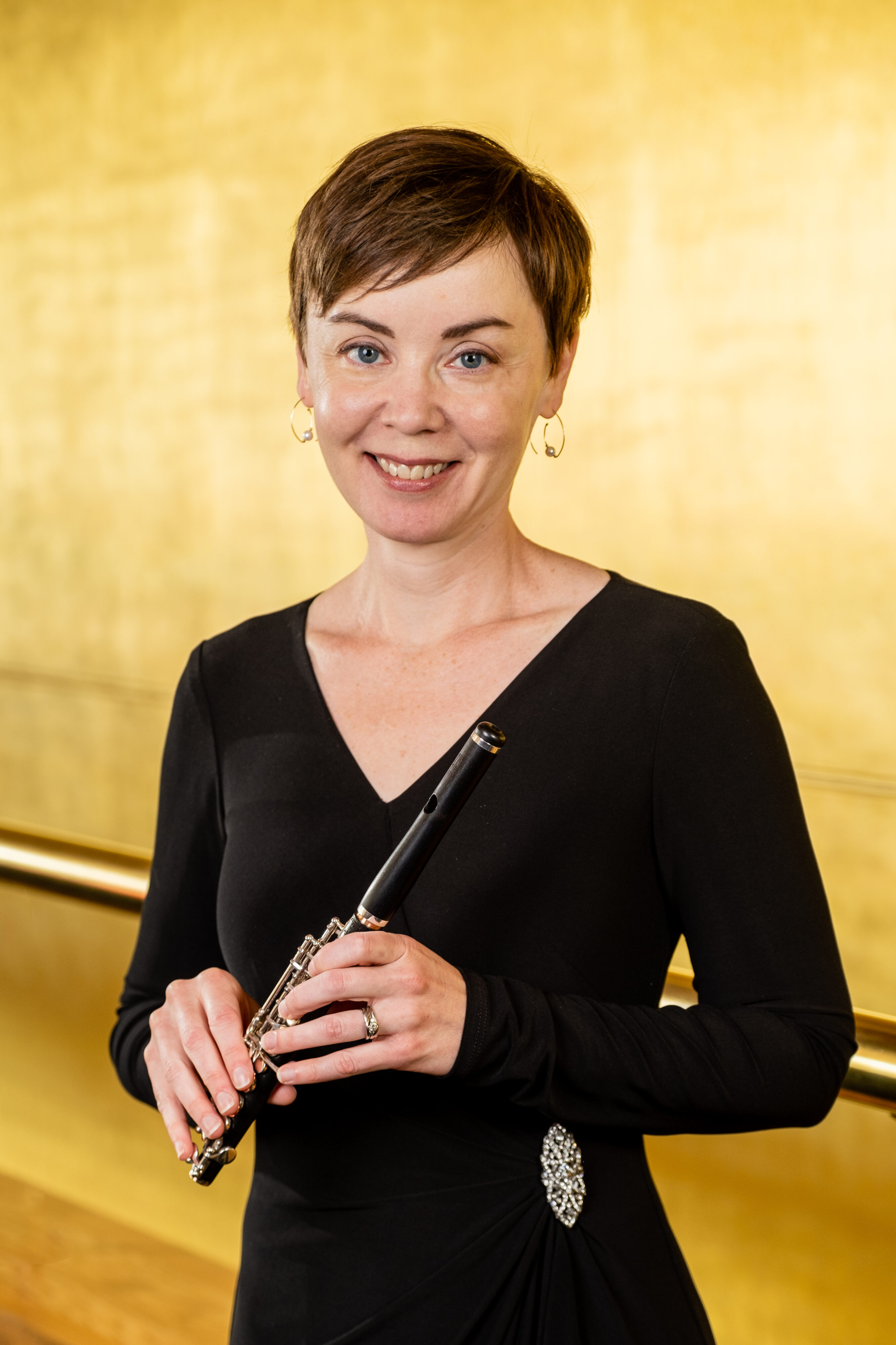 Caitlyn Valovick Moore
Caitlyn Valovick Moore joined the Utah Symphony as Piccolo/Utility Flute in 2008, and served as Acting Associate Principal Flute during the 2011-2012 and 2014-2015 seasons. She also performs with the Grand Teton Music Festival Orchestra, and is on the faculty at the University of Utah as an Adjunct Associate Professor of Flute. In addition, she performs chamber music with the Nova Chamber Music Series, the faculty recital series at the University of Utah, Sundays@7, and Intermezzo Chamber Music Series.
Prior to her Utah Symphony appointment, Caitlyn was a member of the Virginia Symphony Orchestra and the Civic Orchestra of Chicago, and was a prizewinner in the National Flute Association's Piccolo Artist Competition. A native of northern Michigan, Caitlyn attended her final two years of high school at Interlochen Arts Academy and went on to receive her Bachelor of Music degree from DePaul University, and her Master of Music degree from Northwestern University. Caitlyn's primary teachers were Mary Stolper, Walfrid Kujala, and Stephanie Mortimore.
Caitlyn enjoys cooking and discovering new restaurants with her husband, and getting out to experience the beauty of Salt Lake City while hiking and cycling, or taking their Labrador Retriever, Heidi, for walks.