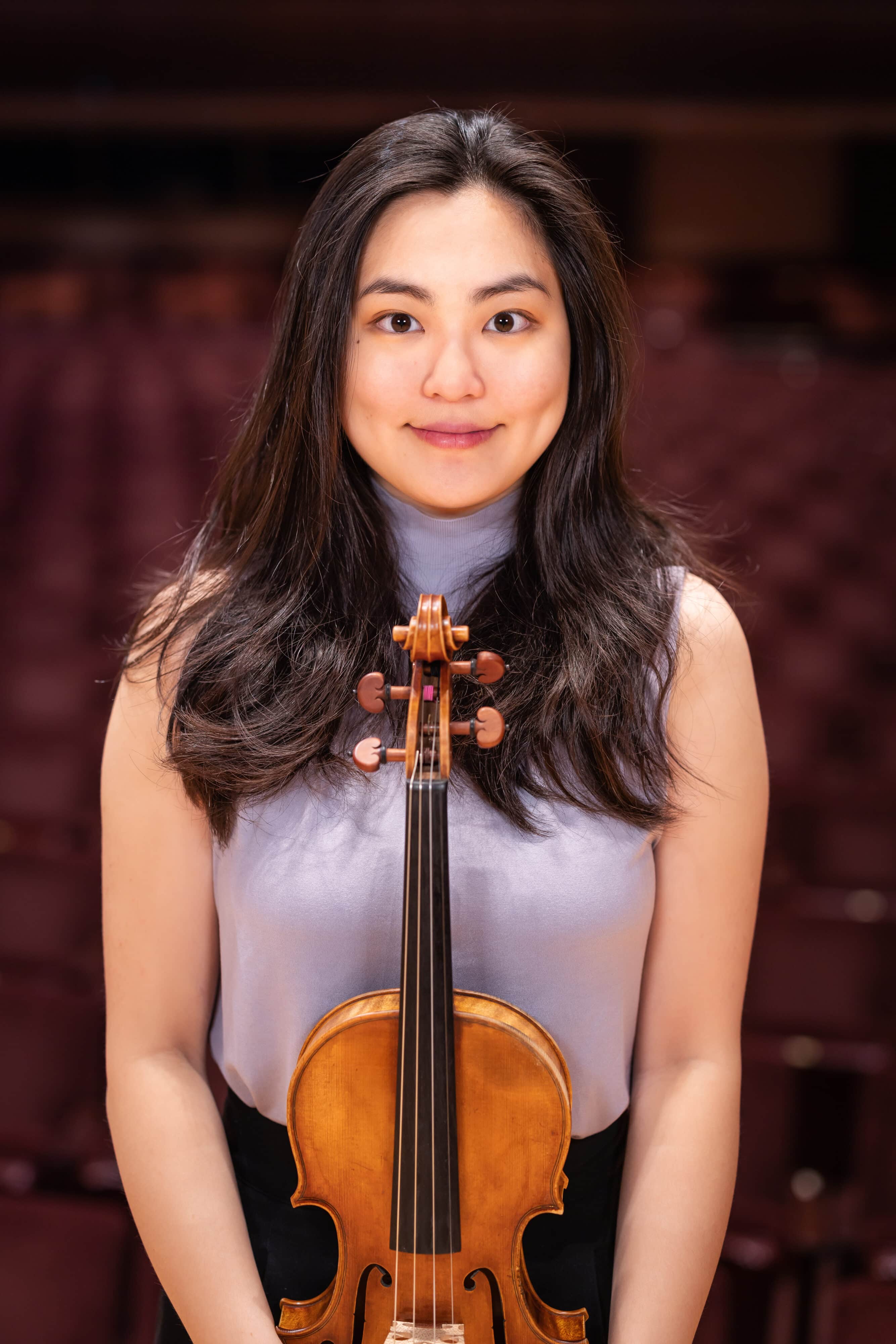 Alison Kim
Alison Kim joins the Utah Symphony in the fall of 2023 having previously performed with the Houston Symphony and Grammy nominated ensemble, A Far Cry, as a New England Conservatory fellow. She has also performed as concertmaster for the Tanglewood Music Center Orchestra, National Youth Orchestra of Canada (NYOC), and the Shepherd School Symphony and Chamber Orchestra.
Alison was a recipient of the Canada Council for the Arts Michael Measures Prize and was also voted one of Canada's top 30 classical musicians under 30. Other notable awards consist of top prizes at the Canadian National Music Competition, Vancouver Metropolitan Concerto Competition, Vancouver Academy Orchestra Concerto Competition, and Vancouver Youth Symphony Concerto Competition. She was also a finalist of the Shean Strings Competition and was one of eight semi-finalists for the Concours OSM in Montreal.
Summer festivals that Alison has attended consist of the Kuhmo Chamber Music Festival in Finland, Mozarteum International Summer Academy in Austria, Tanglewood Music Center, Manchester Music Festival, Colorado College Summer Music Festival, National Youth Orchestra of Canada, Morningside Music Bridge and Casalmaggiore Music Festival in Italy. As an avid chamber musician, she has performed at the Toronto Summer Music Festival, Ottawa Chamber Music Festival and New England Conservatory's Jordan Hall.
Alison began studying the violin at the age of four in Vancouver, Canada and her early teachers include Lawrie Hill and Taras Gabora. She earned her Bachelor of Music at the New England Conservatory with Ayano Ninomiya and Kristopher Tong of the Borromeo String Quartet and her Masters of Music with Paul Kantor at the Shepherd School of Music.