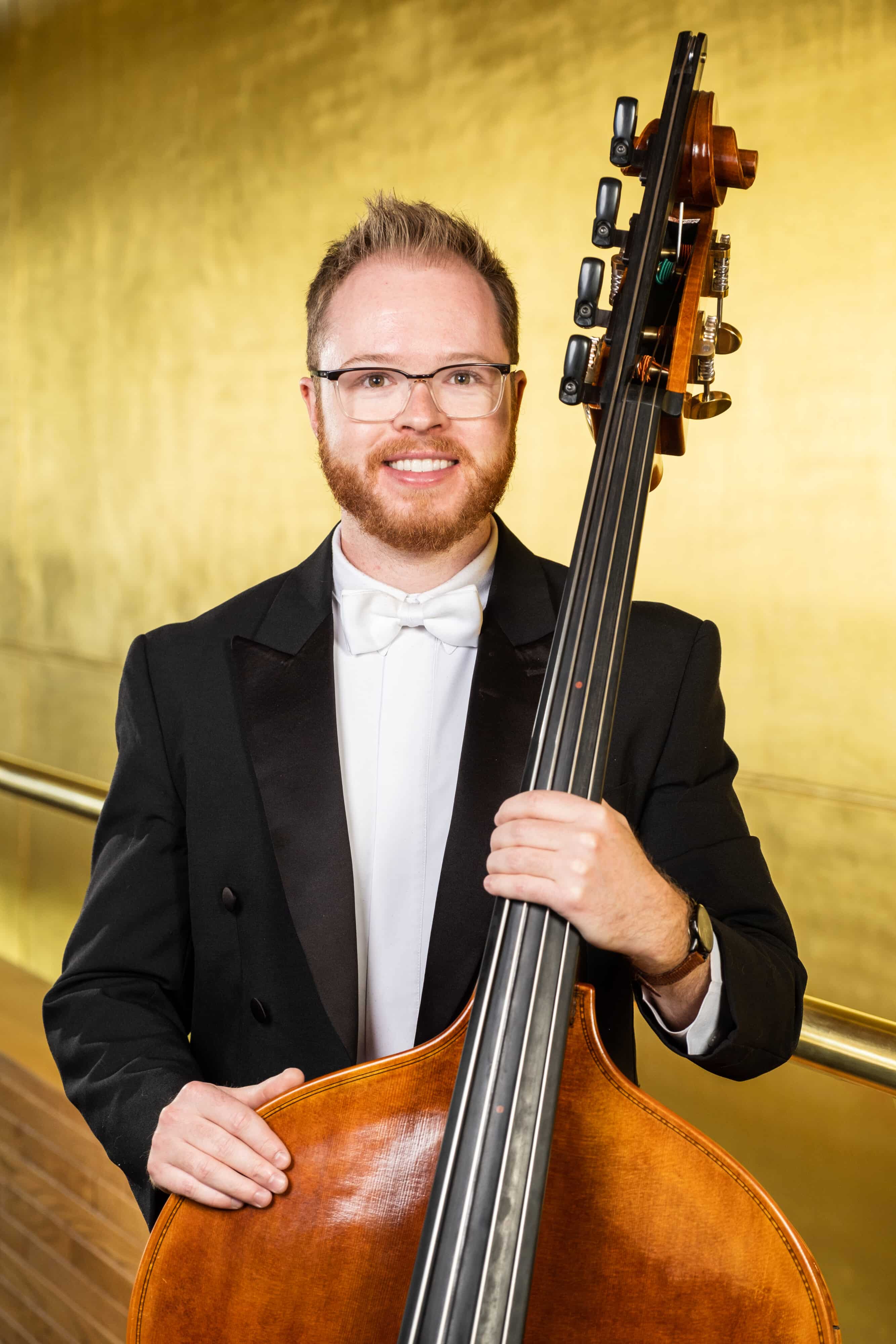 Andrew Keller
Andrew Keller joined the double bass section of the Utah Symphony in September 2020. Prior to his time in Utah, he performed with the Lyric Opera of Chicago for two seasons and was Assistant Principal bass of the Wisconsin Chamber Orchestra. Originally from Plymouth, Minnesota, Andrew began playing both bass and piano at a young age and studied with members of the Minnesota Orchestra. He completed his Bachelor's degree at Indiana University under the instruction of Lawrence Hurst and Kurt Muroki, and obtained his Master's degree from Rice University where he studied with Timothy Pitts.
Andrew has performed with the Milwaukee Symphony, the Midsummers' Music Festival in Door County, WI, the Lakes Area Music Festival of Brainerd, MN, and on various other projects in Salt Lake City and the Chicago area. In May 2018 he was selected as a Global Academy fellow with the New York Philharmonic, and subsequently performed with the orchestra in subscription concerts that month. While at Rice, he was active as a performer with various groups in Houston, such as the KINETIC conductorless ensemble and the Hear and Now contemporary ensemble. Additionally, he has performed on multiple occasions with the New World Symphony in Miami Beach, FL.
A member of the Verbier Festival Orchestra for 2 summers, Andrew is also a 3-time fellowship recipient of the Aspen Music Festival. During his studies at Indiana he participated in a tour to Seoul, South Korea with the IU Chamber Orchestra. A few of his additional influences and teachers include Paul Ellison, Bruce Bransby, Leigh Mesh, and Al Laszlo.
In his free time Andrew enjoys tennis, mountain climbing, cycling, listening to audiobooks, collecting rare bourbons, and visiting Salt Lake City's many restaurants and breweries whenever time allows.