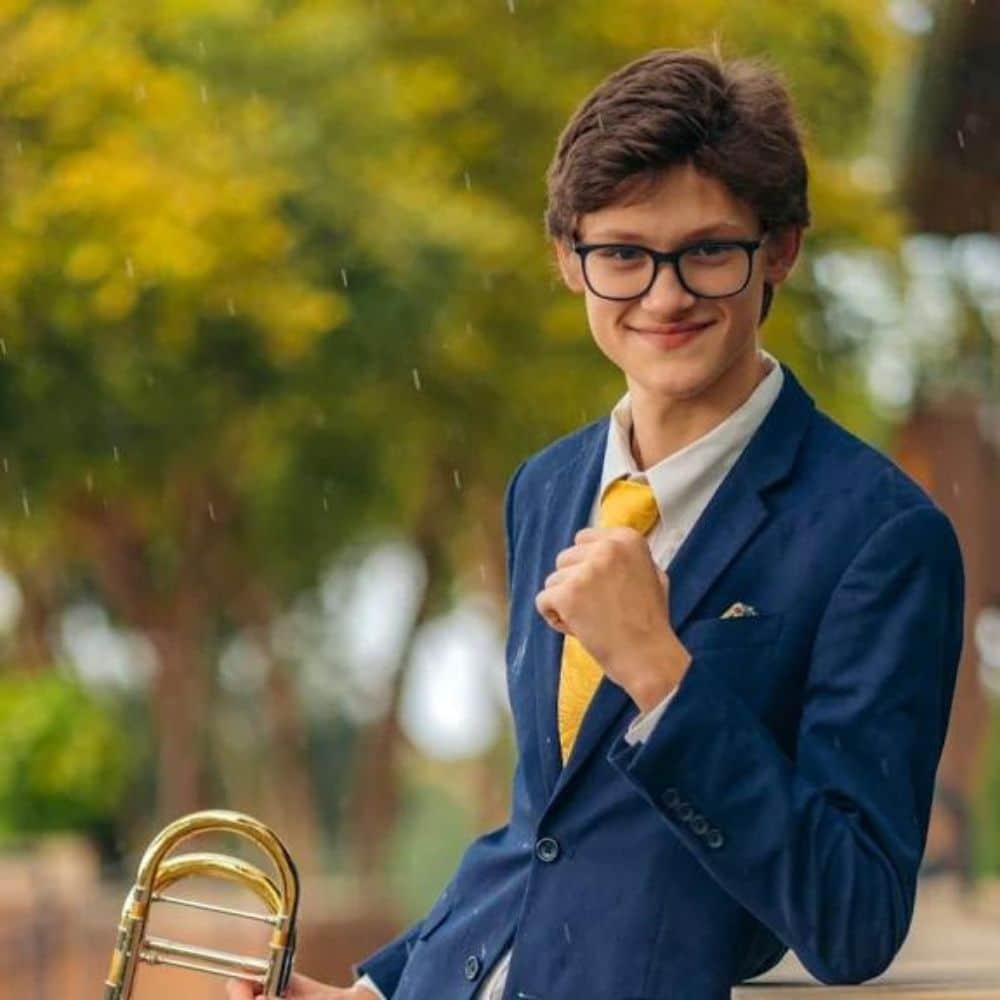 Andrew Zaharis
Andrew Zaharis is currently the Acting Second Trombonist of the Utah Symphony, beginning in the fall of 2023. He recently finished his summer at the Music Academy of the West, where he studied with Mark Lawrence, former Principal Trombone of the San Francisco Symphony, and Weston Sprott, Second Trombonist of the Metropolitan Opera. He also recently finished the second year of his Bachelor studies at the Juilliard School, where he studies under Joseph Alessi, Principal Trombone of the New York Philharmonic. During his time at Juilliard, he has played under conductors Gustavo Dudamel, David Robertson, Xian Zhang, Barbara Hannigan, and Simone Young.
Prior to attending the Juilliard School, Andrew grew up in Roanoke Texas, where he began to play trombone at age 10. His love for orchestral trombone performance grew when playing in the Greater Dallas Youth Orchestra and the National Youth Orchestra of the United States of America. He was a finalist for the 2021 International Trombone Association's Gilberto Gagliardi Tenor Trombone Competition, as well as the 2nd place winner of the 18 and under division in the Hungarian Trombone Camp's 2020 Trombone Competition. He was also a participant at the 2022 Alessi Seminar, a biannual seminar, where he studied with his teacher from Juilliard as well as Enzo Turriziani, Principal Trombone of the Vienna Philharmonic.
Andrew is also currently an S.E. Shires Rising Artist, a program for young musicians who play S.E. Shires Instruments. Through this program he receives mentorship from world-class musicians who are also S.E. Shires artists.
When he is not playing trombone, Andrew loves to run, read, and hike.