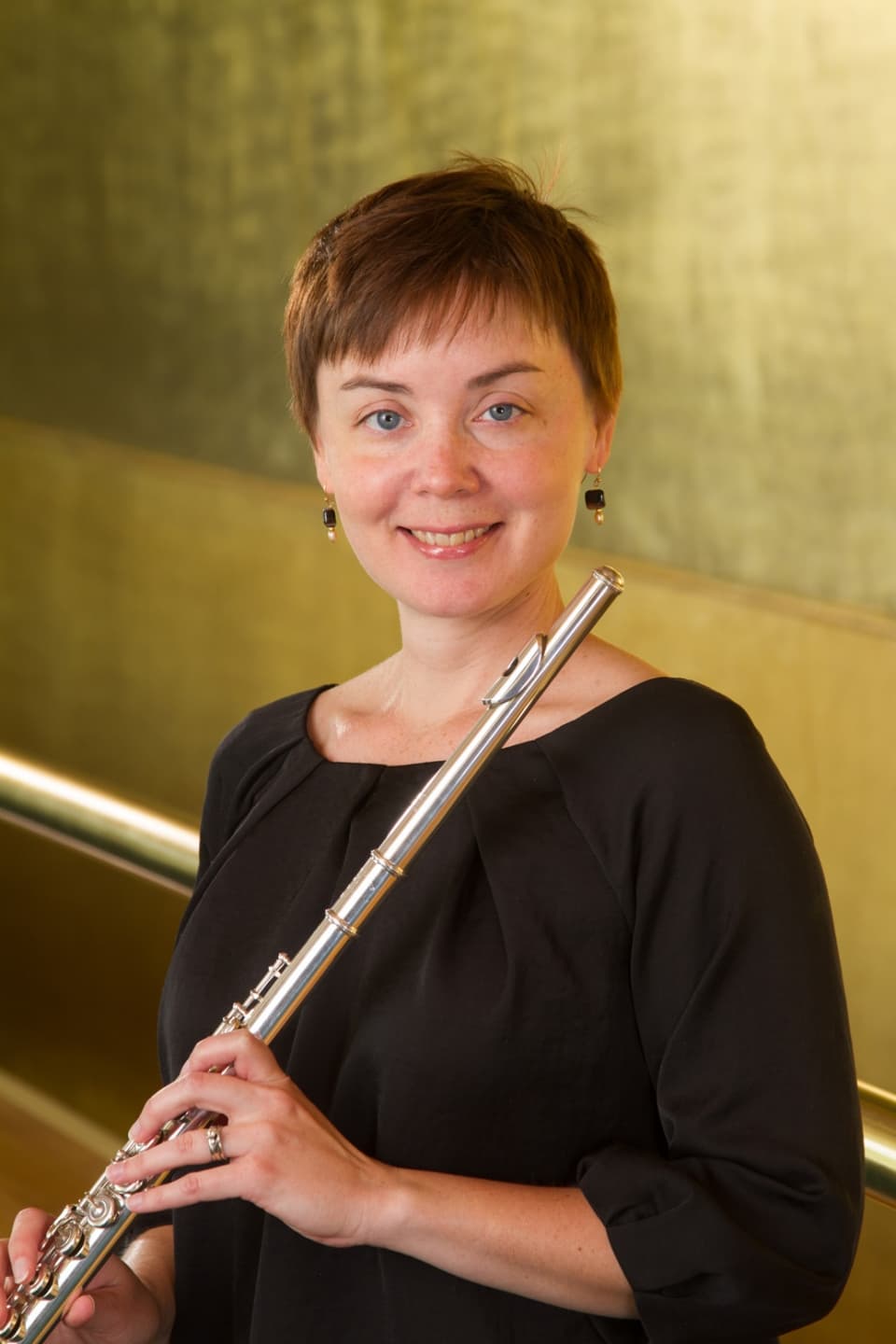 Caitlyn Valovick Moore
Caitlyn Valovick Moore joined the Utah Symphony as piccoloist/flutist in 2008. A native of northern Michigan, she attended her final two years of high school at Interlochen Arts Academy and went on to receive her Bachelor of Music from DePaul University, and her Master of Music from Northwestern University. Caitlyn's primary teachers were Walfrid Kujala, Mary Stolper, and Stephanie Mortimore. She has also performed in master classes for William Bennett.
Prior to her Utah Symphony appointment, Caitlyn was a member of the Virginia Symphony Orchestra and the Civic Orchestra of Chicago, and she has also performed with the Grand Teton Music Festival Orchestra. She has appeared as a soloist with the Virginia Symphony Orchestra and won second prize in the National Flute Association's 2004 Piccolo Artist Competition. Locally, she has performed chamber music with both the Nova and Intermezzo Chamber Music series. An adjunct assistant professor of flute at the University of Utah, Caitlyn has also presented masterclasses at the University of Wyoming, as well as for the Utah Flute Association and the Hampton Roads Flute Faire, in addition to teaching privately. Caitlyn shares her home with her husband, Craig Moore, a bass trombonist, and their Labrador Retriever, Samantha.