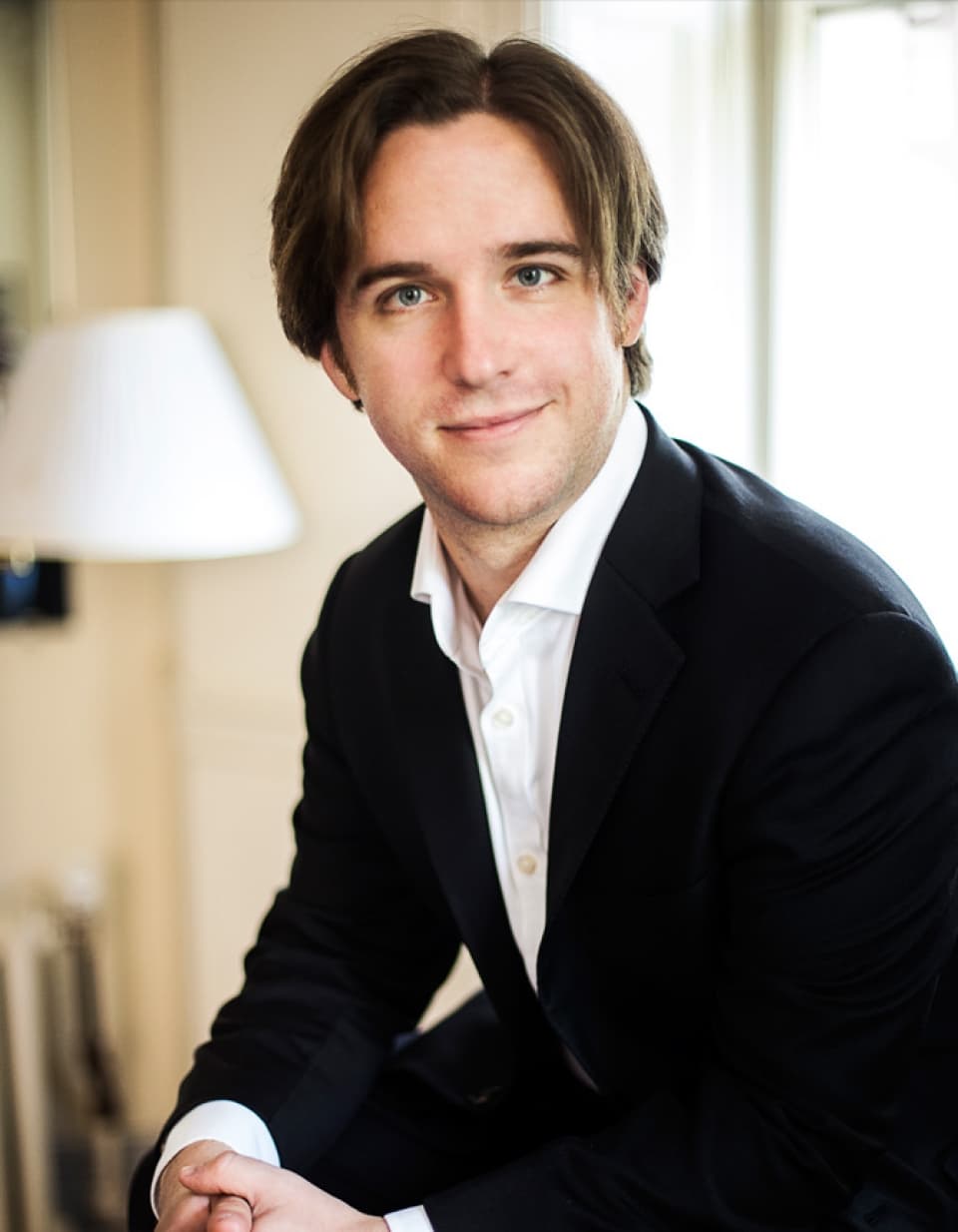 Associate Conductor, Utah Symphony / Principal Conductor, Deer Valley® Music Festival
Conner Gray Covington
Conner Gray Covington begins his second season with the Utah Symphony as Associate Conductor. In his first season as Assistant Conductor, Covington conducted over 80 performances of classical, education, film, pops, and family concerts as well as tours throughout the state. Prior to his tenure in Utah, he was the Rita E. Hauser Conducting Fellow at the Curtis Institute of Music in Philadelphia where he worked closely with the Curtis Symphony Orchestra and the Curtis Opera Theater while also being mentored by Philadelphia Orchestra Music Director Yannick Nézet-Séguin. Covington began his career as Assistant Conductor of the Memphis Symphony Orchestra and Music Director of the Memphis Youth Symphony Program.
Covington has also worked with the symphonies of St. Louis, Utah, Virginia, and Monterey (California) as a guest conductor and will make debuts with the Kansas City Symphony and the Portland (Maine) Symphony in the 2018-19 season. He has served as a cover conductor for the Philadelphia Orchestra, Los Angeles Philharmonic, Pittsburgh Symphony, Atlanta Symphony, Kansas City Symphony, The Florentine Opera Company (Milwaukee, W.I.), and the Britt Festival Orchestra (Jacksonville, O.R.).
Born in Louisiana, Covington grew up in East Tennessee and began playing the violin at age 11. He went on to study violin with Dr. Martha Walvoord and conducting with Dr. Clifton Evans at the University of Texas at Arlington where he graduated summa cum laude with a degree in violin performance. He continued his studies with Neil Varon at the Eastman School of Music where earned a Master of Music in orchestral conducting and was awarded the Walter Hagen Conducting Prize.

---
Conner Gray Covington comenzó su segunda temporada con la Utah Symphony como Director Asociado de orquesta. En su primera temporada como Director Asistente, Covington realizó más de 80 presentaciones de conciertos de música clásica, educación, cine, música pop y conciertos familiares, así como giras por todo el estado. Antes de ocupar el cargo en Utah, fue director de orquesta de Rita E. Hauser en el Curtis Institute of Music de Filadelfia, donde trabajó estrechamente con la Orquesta Sinfónica de Curtis y el Teatro de la Ópera de Curtis, siendo tutelado por el Director de Música de la Orquesta de Filadelfia, Yannick Nézet- Séguin. Covington comenzó su carrera como Director Asistente de la Orquesta Sinfónica de Memphis y Director Musical del Programa Sinfónico Juvenil de Memphis.
Covington también ha trabajado con las sinfonías de St. Louis, Virginia y Monterey (California) como director invitado y hará su debut con la Sinfónica de Kansas City y Portland (Maine) en la temporada 2018–19. Se ha desempeñado como director de orquesta para la Orquesta de Filadelfia, la Filarmónica de Los Ángeles, la Sinfónica de Pittsburgh, la Sinfónica de Atlanta, la Sinfónica de Kansas City, la Florentine Opera Company (Milwaukee, W.I.) y la Orquesta del Festival Britt (Jacksonville, O.R.).
Nacido en Louisiana, Covington creció en el este de Tennessee y comenzó a tocar el violín a los 11 años. Luego estudió violín con la Dra. Martha Walvoord y dirección de orquesta con el Dr. Clifton Evans en la Universidad de Texas en Arlington, donde se graduó summa cum laude con una licenciatura en violín. Continuó sus estudios con Neil Varon en la Eastman School of Music, donde obtuvo una Maestría en dirección de orquesta y recibió el Premio de Dirección Orquestal Walter Hagen. Recientemente fue nombrado como uno de los ganadores del Premio de Asistencia Profesional de 2019 de la Fundación Solti.