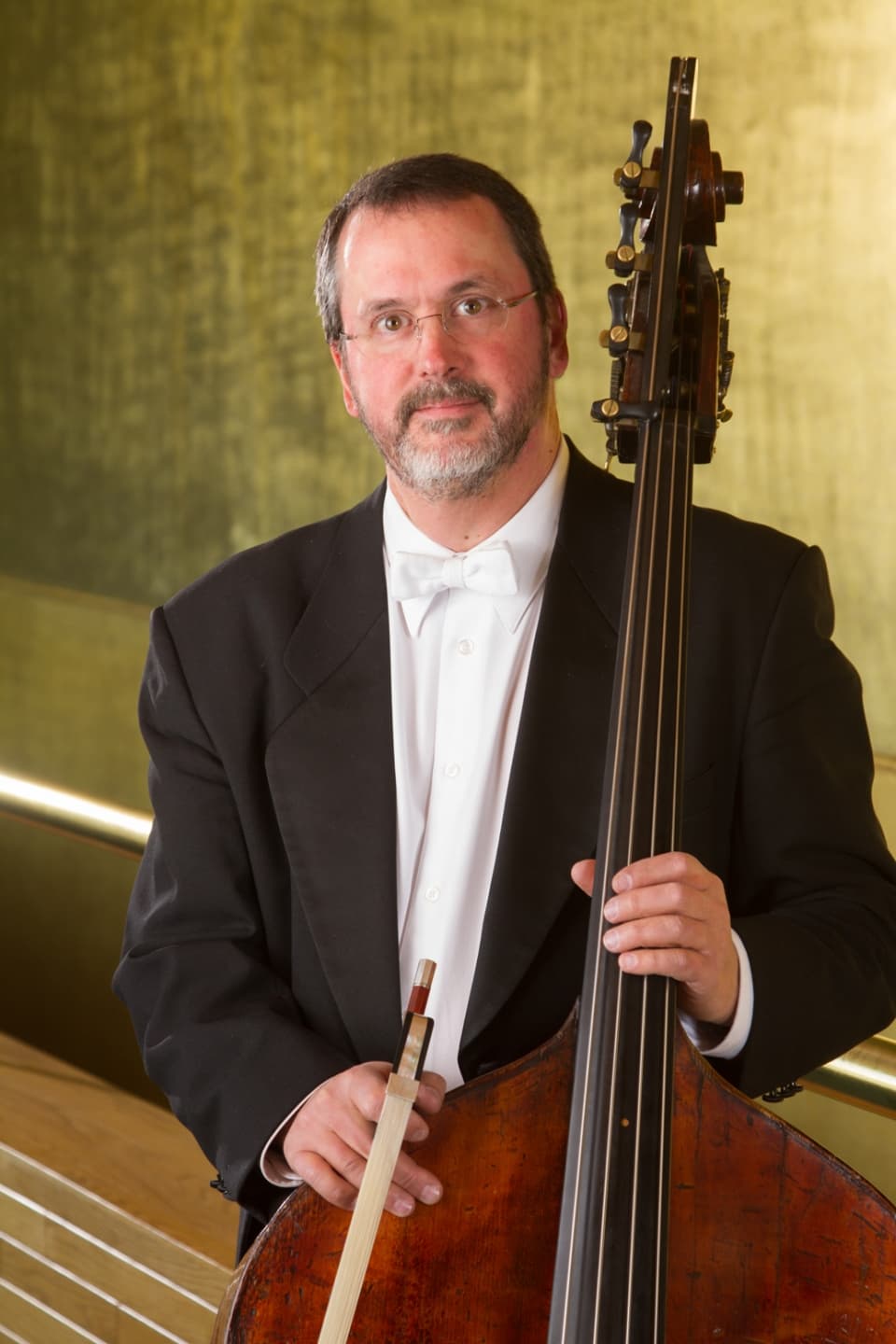 Corbin Johnston
Corbin Johnston joined the Utah Symphony as Associate Principal Bassist in 1999. Prior to his appointment in Utah he held Principal Bass positions with the Charleston and Charlotte Symphonies. His teachers were renowned bassists Lawrence Wolfe and Edwin Barker of the Boston Symphony.
As soloist, Corbin has performed concerti with the Charleston, Roanoke and Utah Symphonies and the Shenandoah Bach Festival Orchestra. In 1998, he gave the world premiere of Larry Wolfe's "Scenes from an Opera" with the Shenandoah Bach Festival Orchestra, a work commissioned for him.
Chamber music collaborations include performances with the Borromeo, Fry Street and Muir String Quartets, the Kandinsky Trio, the Canadian Brass, pianist James Tocco, soprano Henriette Schellenberg, and composers John Cage and Gunther Schuller. He has been a frequent guest at the Great Lakes, Park City, and Garth Newel Chamber Music Festivals and since 2000 has appeared annually on the NOVA Chamber Music Series. Mr. Johnston was the Artistic Director of the NOVA Chamber Music Series from 2004 to 2009.
Since 2005, Corbin has spent summer seasons performing at the Grand Teton Music Festival. Other summer festivals include the Oregon Bach Festival and the New Hampshire and Peninsula Music Festivals.
With the Utah Symphony he has served under three Music Directors, participated in international and domestic tours and appeared on numerous recordings. He can also be heard on recordings with the Grand Teton Music Festival Orchestra and the NOVA Chamber Players. Corbin has been on faculty at Virginia Tech, the College of Charleston and the Caine College of the Arts at Utah State University.