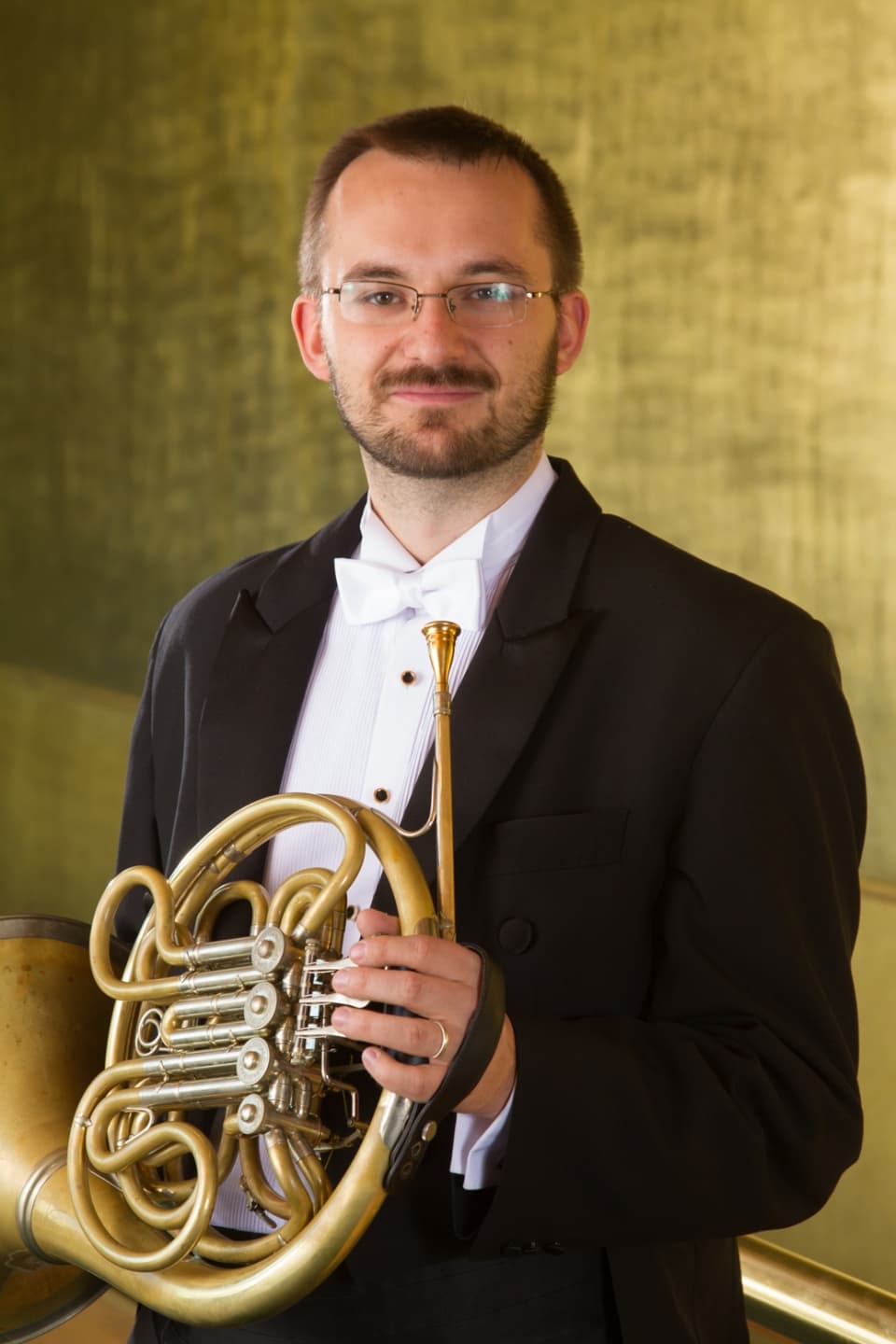 Edmund Rollett
Edmund Rollett joins the Utah Symphony this year after tenures as Principal Horn of the National Symphony of Mexico, and as Acting Principal Horn of the Mexico City Philharmonic. Previous to these appointments, he served as Second Horn of the Mexico City Philharmonic.
A native of Santa Fe, New Mexico, Mr. Rollett began his musical endeavors at an early age as a chorister, later taking up the horn at age 9. After 8 years study with Dennis Abelson, he continued on to bachelors work at Northwestern University under Gail Williams and William Barnewitz. He later received a Graduate Certificate in Horn from Carnegie Mellon University, studying under William Caballero.
In addition to extensive studio work in both the popular and classical genres, Mr. Rollett performs chamber music in a variety of settings, including a recent invitation to the Zacatecas International Chamber Music Festival. Other notable associations include the Cervantino Festival, Mineria Symphony Orchestra, Civic Orchestra of Chicago, Milwaukee Symphony Orchestra, Camerata de las Americas, and the Opera Company of the state of Morelos.
When not in the orchestra or opera pit, Mr. Rollett enjoy spending time with his wife Cecilia, and their daughter Sophia.