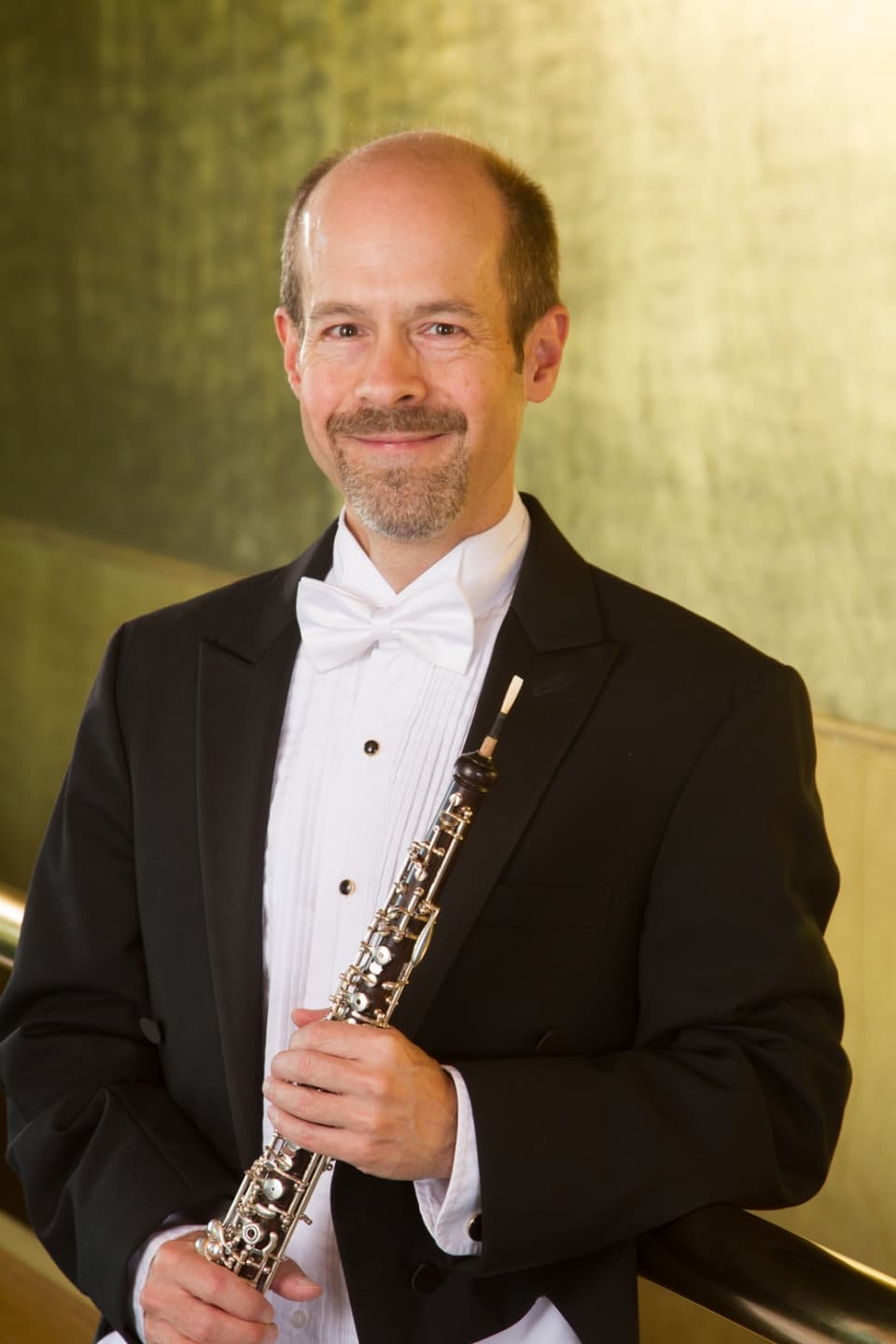 James Hall
James Hall is currently Associate Principal Oboe of the Utah Symphony, having previously performed as a member of the Erie Philharmonic, Ohio Chamber Orchestra, and Mexico City Philharmonic.
He has spent summers participating the Grand Teton Music Festival, Park City Chamber Music Festival, Deer Valley Music Festival, and Waterloo Music Festival and has been featured as Oboe soloist with the Utah Symphony, the Juilliard Orchestra, Arlington (VA) Symphony, and Interlochen Arts Academy Orchestra. James has also given recitals in New York, Boston, Cleveland, and throughout the Wasatch Front, and was a featured performer at the International Double Reed Society Conferences held in Banff, Canada in 2002 and Provo, Utah in 2008.
An alumnus of The Juilliard School, James studied Oboe with Elaine Douvas, Principal Oboe of the Metropolitan Opera, chamber music with flutist Julius Baker, oboist Ronald Roseman, and violinist Dorothy DeLay, and was featured Oboe soloist with the Juilliard Orchestra on that orchestraÕs tour of Asia. He subsequently attended the Cleveland Institute of Music, where he continued his studies with the legendary John Mack, former Principal Oboist of the Cleveland Orchestra. He has also participated in masterclasses and seminars given by such artists as John De Lancie, Robert Marcellus, Georg Solti and Leonard Bernstein.
A native of Corpus Christi, Texas, James is the son of a naval officer, and grew up in such diverse locales as Iceland, Spain, and Greece, as well as the U.S.. An ardent traveler, he recently accomplished his goal of visiting all the permanently populated continents.
When he's not making reeds, James enjoys trying new Mexican food recipes and hiking in the foothills above his home in the Avenues with his Lab/Pointer mix Bruno.