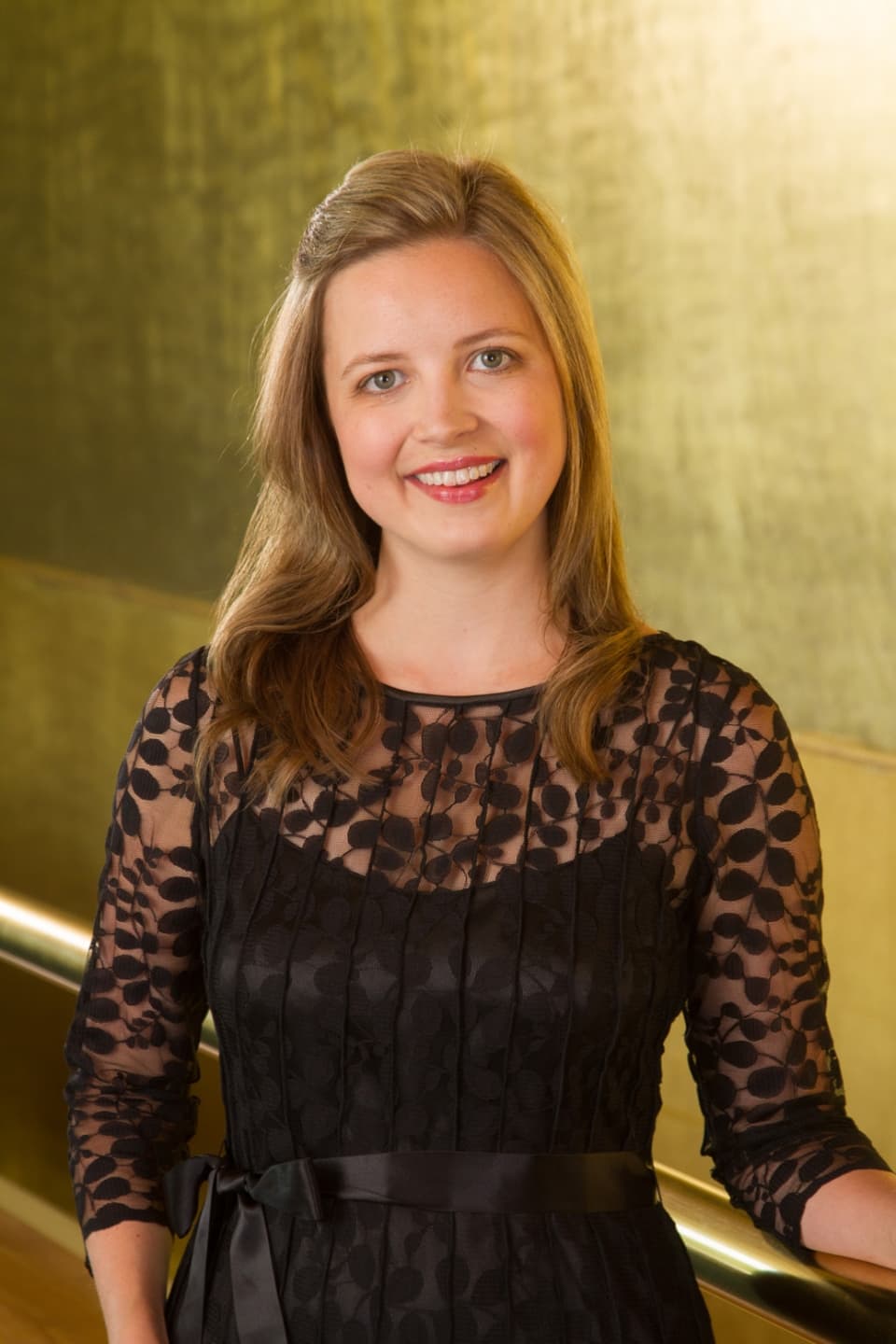 Kathryn Eberle
Acclaimed by the Salt Lake Tribune as, "marrying unimpeachable technical skill with a persuasive and perceptive voice," violinist Kathryn Eberle is the Associate Concertmaster of the Utah Symphony. Ms. Eberle has also served as Guest Concertmaster with the Richmond and Omaha Symphonies in addition to performing frequently with the St. Louis Symphony.
Eberle performs annually as soloist with the Utah Symphony. She made her solo subscription series debut with the Utah Symphony in April 2014 performing Leonard Bernstein's Serenade. During the 2018/19 season, Eberle performs Bach's Brandenburg Concerto No. 5 with flutist Mercedes Smith and harpsichordist Jeannette Sorrell, Schnittke's Moz-Art a la Haydn with violinist Claude Halter as well as the Dvorak and Beethoven Romances. In the 2019/2020 season she will perform Edgar Meyer's Violin Concerto with the USO. Other solo appearances include appearances with the Los Angeles Philharmonic, the Louisville Orchestra, the Nashville Symphony, the National Academy Orchestra of Canada, and the Bahia Symphony in Brazil.
An avid chamber musician, Ms. Eberle has collaborated with such artists as Edgar Meyer, Jaime Laredo, Arnold Steinhardt, Ricardo Morales, and members of the New York Philharmonic. Her festival appearances include Aspen, Banff, Yellow Barn, Encore School for Strings, Missillac, Sewanee, Laguna Beach, Fairbanks Summer Arts, Innsbrook and Festival Mozaic. She is a frequent performer on the Nova Chamber Music Series in Salt Lake City and recently presented a complete cycle of the Beethoven Violin Sonatas with pianist Jason Hardink on Nova's inaugural Gallery Series. Hardink and Eberle were also featured in a critically acclaimed production of The Kreutzer Sonata, a unique collaboration with Plan B Theater Company.
A committed pedagogue, Ms. Eberle is on the faculty of Utah State University teaching the Orchestra Excerpts Seminar. She has given numerous master classes including guest appearances at Vanderbilt University, University of Alaska Fairbanks, Dixie State University, Brigham Young University and the Sewanee Summer Music Festival.
Ms. Eberle received a Master's Degree from The Juilliard School studying with Sylvia Rosenberg. She previously studied with Robert Lipsett both at the Colburn School and the University of Southern California where she received the String Department and Symphony awards upon graduation. Ms. Eberle performs on a J.B. Vuillaume violin made in 1870.