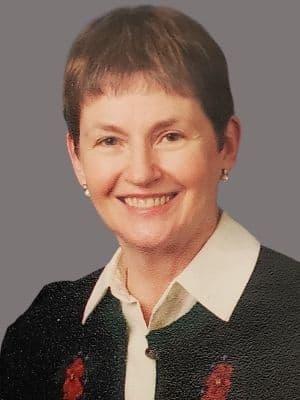 LoiAnne Eyring
LoiAnne Bailey Eyring is finishing her 60th season since joining the Utah Symphony at age 16, the youngest member ever to have joined the orchestra.
The daughter of musicians, Loile and Anna Bailey, and one of five siblings who all took up musical instruments, they performed together for years on Bailey Family Programs throughout the state of Utah.
As a teenager, LoiAnne won numerous prizes and competitions including Utah State Fair, Salute to Youth, and the  State Junior League Competition.
She was awarded full scholarships for two summers to the Music Academy of the West in Santa Barbara, winning the Sasha Jacobsen Chamber Music Prize.  She remembers fondly Maestro Maurice Abravanel frequently patting her on her head and asking "How are you doing little Bailey?"
She won the 6th National Congress of Strings Competition, sending her to Michigan State University in East Lansing, Michigan for eight weeks with other state winners from the USA.  While there she won the Piatigorsky Chamber Music Competition.
She studied with David Shand, Sasha Jacobsen, Berl Senofsky, and Raphael Drurien.
LoiAnne received her BA from the University of Utah and was a full scholarship student at the Manhattan School of Music in NYC, studying with Raphael Bronstein.
As Miss Utah, she won the Most Talented Musician Prize at the Miss America Pageant.
Other orchestral affiliations include performing seasons with the San Francisco Opera, Oakland Symphony, Western Opera, and Springfield Symphony.
LoiAnne has soloed numerous times with the Utah Symphony; she is a frequent recitalist; was a soloist on the Utah Arts Tour from 1988 to 1995, and has performed with many chamber ensembles including the Utah Chamber Orchestra , the Vivaldi Artists, and the Guarneri Duo.
One memorably fun performance was playing the Bach Concerto for Two Violins with comedian Jack Benny.
In 2013-2015 LoiAnne and her husband Harden were called to serve as directors of the Washington DC Temple Visitors Center of the Church of Jesus Christ of Latter Day Saints.  During those two years she performed and soloed extensively in the DC area as an ambassador for the Church and the Utah Symphony.
She and her husband are the parents of five children, 12 grandchildren and 5 great-grandchildren.