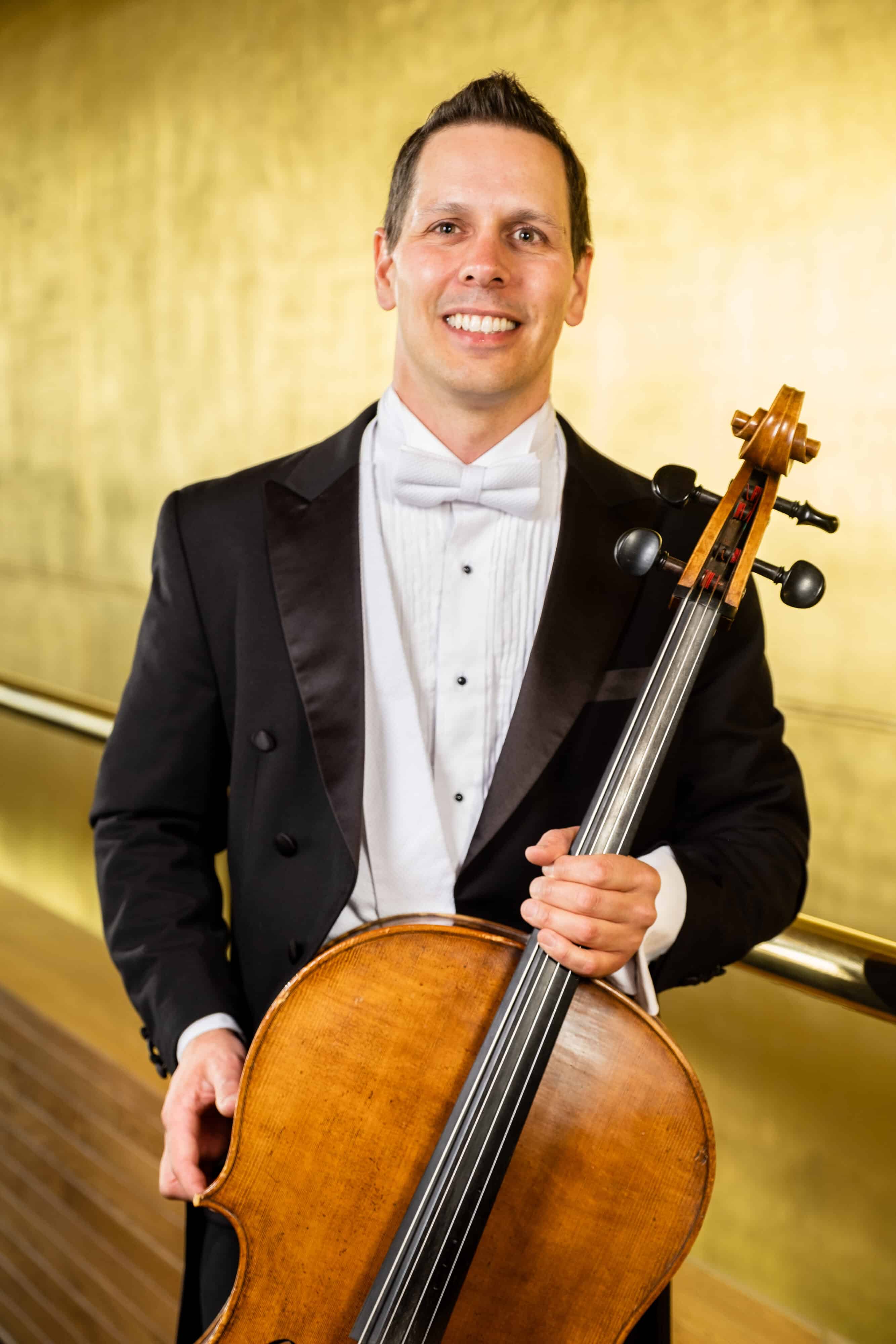 Louis Philippe Robillard
Born in Montreal, Canada, cellist Louis-Philippe Robillard first came to the United States in 2003 with a performance scholarship to study with Timothy Eddy at the Mannes College of Music in New York City . Graduated with the highest honors and awarded the Prix de conservatoire from Montreal Conservatory, Mr. Robillard has previously studied with Carole Sirois and Dorothy Bégin, and has worked with Mstislav Rostropovich, Lynn Harrell, David Soyer, Desmond Hoebig, Hans Jorgen Jensen, and Philippe Muller in masterclasses and private lessons. Mr. Robillard has won competitions such as the Canadian Music Competition, the Montreal Conservatory Concerto Competition, and the New World Symphony Concerto Competition. He has been performing as a solo, chamber, and orchestral musician, giving recitals in New York and Montreal, and participating in international festivals such as the Domaine Forget International Music Festival, Kneisel Hall Chamber Music Festival, Verbier Festival (Switzerland), Pacific Music Festival (Japan), Sun Valley Summer Symphony and the Canadian National Art Center's Young Artists Programme. Louis-Philippe Robillard has been a member of the New World Symphony and the Fort Worth Symphony before joining the Utah Symphony in 2016.
More commonly known as Louis in the United States, Louis-Philippe enjoys spending his spare time hiking, swimming, cooking and drinking too much coffee.