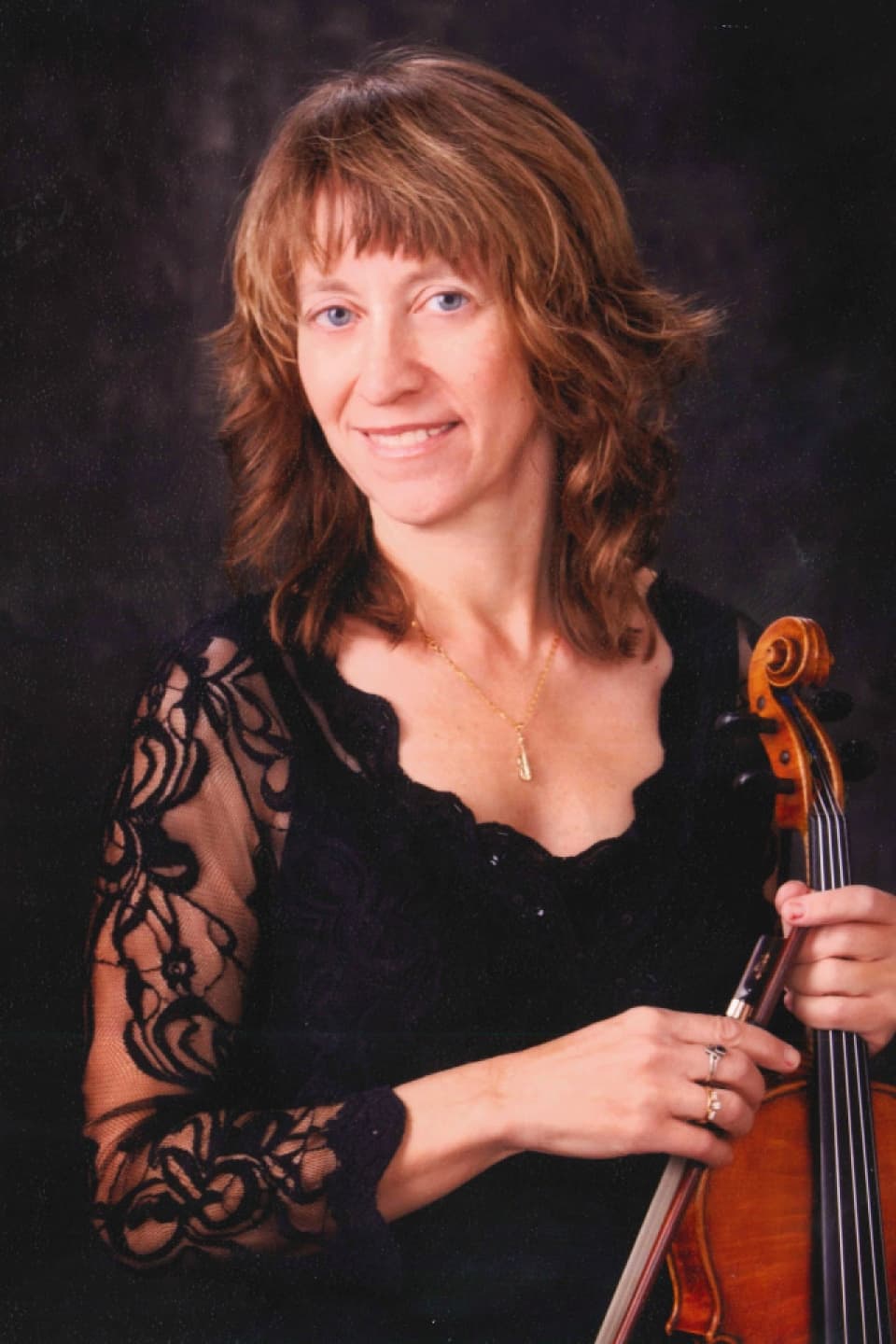 Lynn Maxine Rosen
Lynn Maxine Rosen began studies privately in Los Angeles, California with the prominent studio musician Joachim Chassman, and then went on to earn a Bachelor of Music in Violin Performance with Honors at Indiana University. Primary studies there were with Tadeusz Wronski, who was previously Dean of the Warsaw Conservatory of Music in Poland. Ms. Rosen later studied with Josef Gingold, and Joseph Silverstein. She has participated in seminars with Pinchas Zukerman, William Preucil and Malcolm Lowe.
After Indiana University, Lynn landed the title of Assistant Concertmistress with Tulsa Philharmonic, where she stayed until moving to Utah in 1982. She is now in her twenty-sixth season with the Utah Symphony, playing first and second violin, as well as viola. Ms. Rosen has also been successful performing as a soloist and chamber musician for various occasions. In 1990 she founded and managed the Jupiter Trio, which was awarded the Utah Performing Arts Tour status in 1990-1991.
In November 1996, Ms. Rosen received a Salt Lake City Individual Artist Grant to make a music video. The music video, entitled Passacaglia, features Ms. Rosen playing both violin and viola, and is sold through the Utah Symphony Guild Store and also Borders Books. The video has been televised on Classic Arts Showcase, a nationally televised classical music video channel.
Most recently Ms. Rosen coordinated the 2004 International Conference of Symphony and Opera Musicians (ICSOM) held in Salt Lake City, Utah, and which was hosted by AFM Local 104 and the Utah Symphony Musicians. Subsequently she was elected to the Governing Board as a Member–At-Large. She has varied interests: skiing, tennis, hiking, cooking, and teaching the violin.
Ms. Rosen plays on an Italian violin made in 1830 and a Michael Scoggins viola made in 1995. She currently chairs the Kol Ami Concert Series in Salt Lake City, Utah.