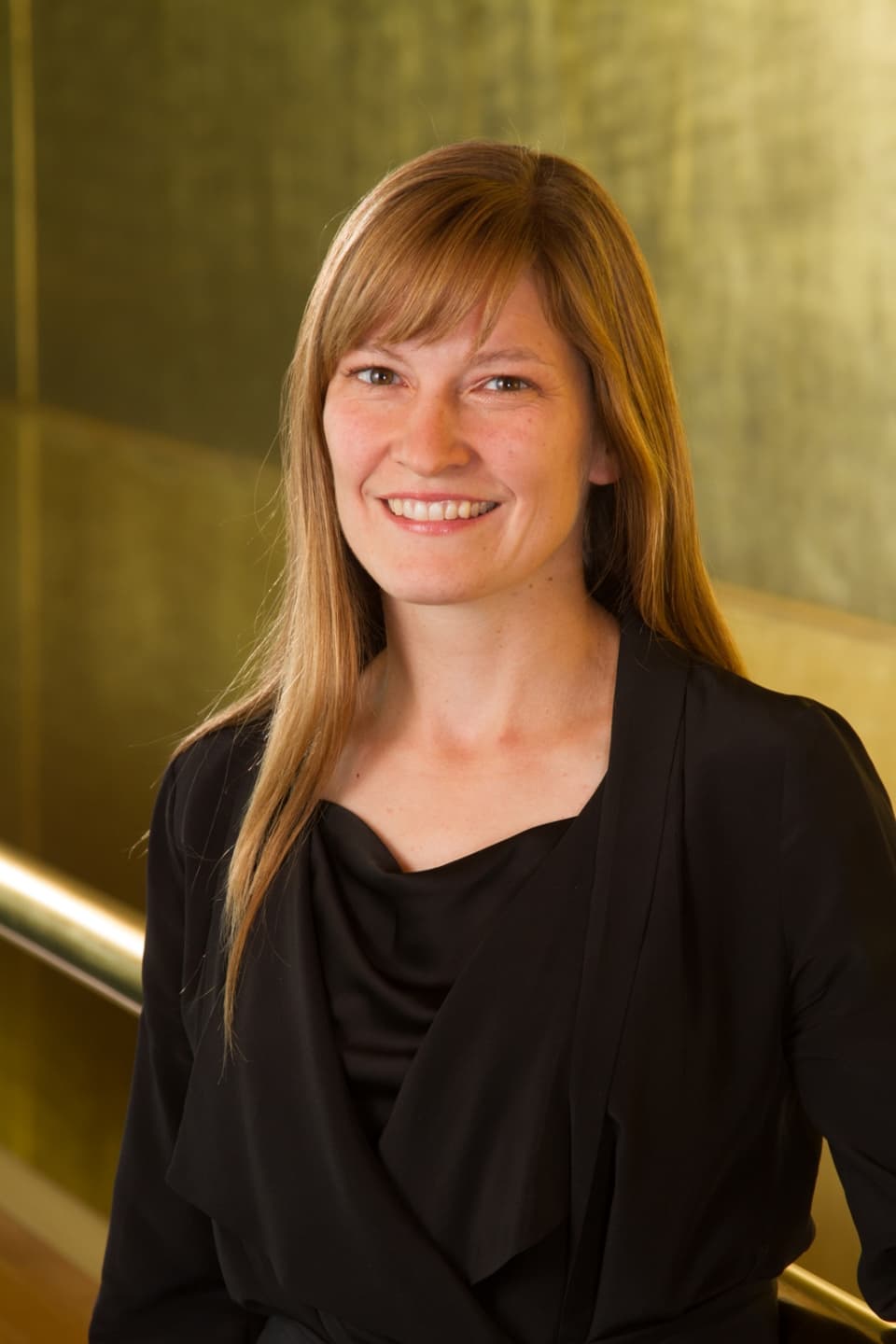 Rebecca Moench
Rebecca Moench has played in a wide array of musical halls since graduating from the University of the Pacific, where Dr. James Stern was her teacher. She also earned a Master of Violin Performance degree from the San Francisco Conservatory of Music, where she studied with Camilla Wicks. Previous principal teachers include Gerald Elias of the Utah Symphony, Dr. Clynn Barrus of Brigham Young University, and Hiroko Primrose.
Passionate about the outdoors, Rebecca often finds herself getting lost in the mountains with running shoes and a camera. She was able to add swimming and surfing to her list of interests when she performed as a member of the Honolulu Symphony Orchestra for a couple of seasons. Rebecca was the concertmaster of Ballet West's Utah Chamber Orchestra for 4 years, and has also substituted for Spokane, Marin, Stockton and New World Symphonies. She has spent many Sundays accompanying the Tabernacle Choir with the Orchestra at Temple Square.
Rebecca has played her way through summers with the Colorado Music Festival, National Orchestral Institute, American Institute of Musical Studies (Austria), Tanglewood, Aspen, Pebble Beach, Encore School for Strings, Musicorda, and the Park City International Music Festival. She maintains a small private studio, is on the faculty for The Gifted School of Music, and has taught children in low income areas gratis – and instructed for various charity and non-profit musical endeavors. She considers herself a non-profit musical endeavor.