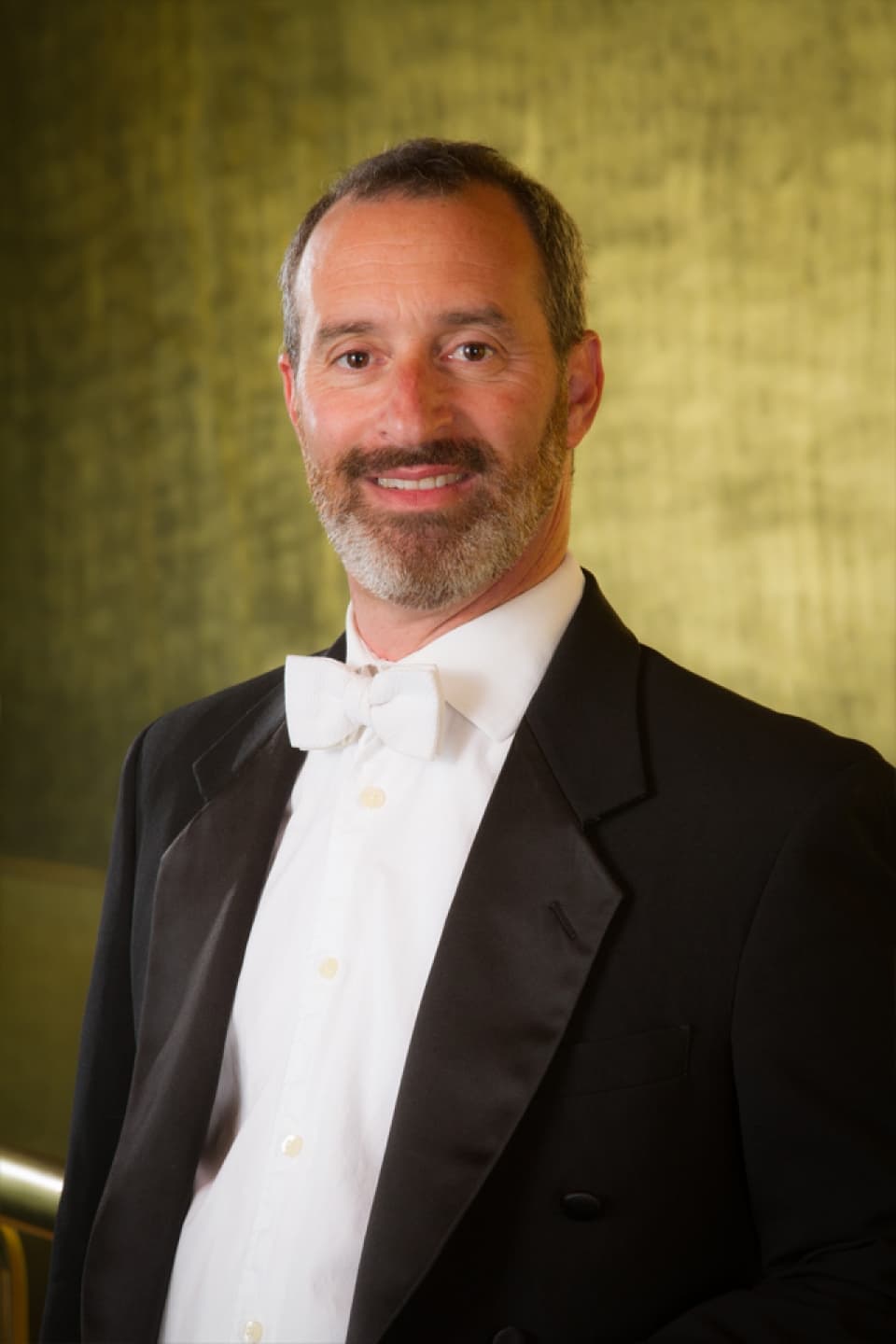 Stephen Proser
Stephen Proser, horn, joined the Utah Symphony in 1992. Born in Pennsylvania and raised in Connecticut, Argentina, and England, Mr. Proser began his study of the horn at the age of nine under the tutelage of his cousin, Raul Maestro, a professional hornist in Argentina. He completed his undergraduate studies at the Peabody Conservatory of Music in Baltimore, under David Bakkegard, followed by a Master's degree at Northwestern University under Dale Clevenger.
Before coming to Utah, Mr. Proser played with the New Orleans Symphony Orchestra and the Alabama Symphony Orchestra, and has also performed with the Chicago Symphony, Milwaukee Symphony, Columbus Symphony, and the Grand Teton Festival, among others. He has also recorded extensively for film and television.
Mr. Proser serves on the faculty of University of Utah, where he maintains a large and active teaching studio and is a frequent guest as a chamber musician in Salt Lake City for the Nova, Intermezzo Chamber Music Series and with University of Utah Faculty Chamber Musicians.
He and his wife, Susan Kohler, have two children, Matthias and Helena.