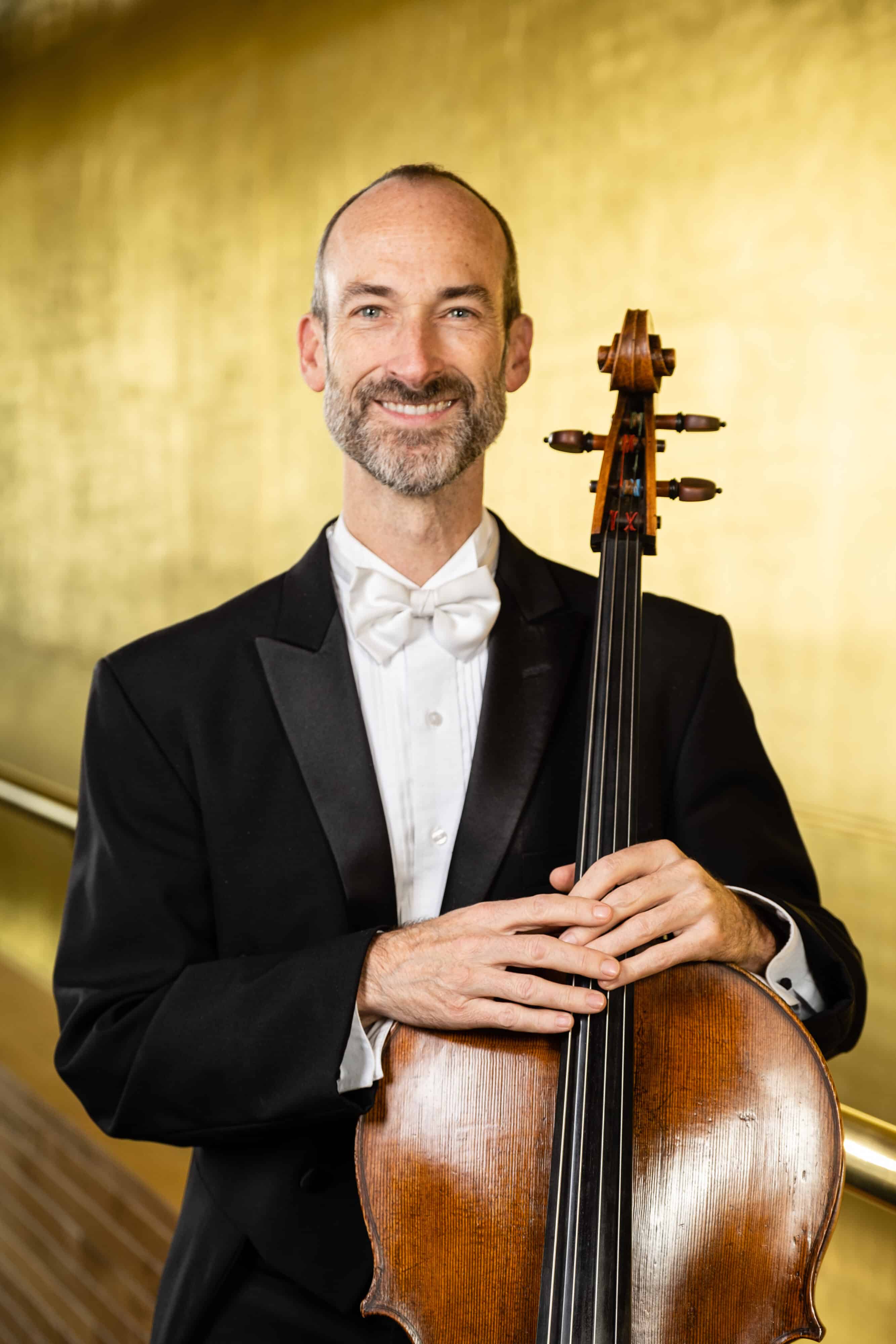 Walter Haman
A native of Fresno, California, Walter Haman started playing the bass in his public school. At age 13 he began playing the cello and has since performed throughout North America and Europe. Mr. Haman has played with the Chicago Symphony, the San Francisco Symphony, is a former member of the Honolulu Symphony, and has been a guest cellist for Pink Martini. In 2003 he joined the Utah Symphony and in 2008 was appointed Principal Cellist of the Grant Park Orchestra in Chicago, where he spends ten weeks each summer. Mr. Haman is also a member of the Montage Music Society in Santa Fe.
Mr. Haman participated in the Spoleto Festival (Italy) from 1998-2001 where he was principal cellist of the Festival Orchestra, member of the Spoleto Festival String Quartet, and appeared as soloist with the orchestra. He has also performed at the Crested Butte Music Festival, Bienalle of Venice, and received fellowships to the Aspen Music Festival and Tanglewood.
During an Artist Residency at the Banff Centre for the Arts he formed a collaboration with dancer/choreographer José Navas. As The Haman/Navas Project they spent the next two years performing throughout Europe, Canada, and the United States. In 2003 a documentary about the duo titled Perpetual Motion appeared on Bravo. In 2011 he again joined with Jose Navas for a collaboration on the music of J.S. Bach in Brugges, Belgium.
Mr. Haman is a graduate of the New England Conservatory and the San Francisco Conservatory where his main teachers were Laurence Lesser and Irene Sharp.