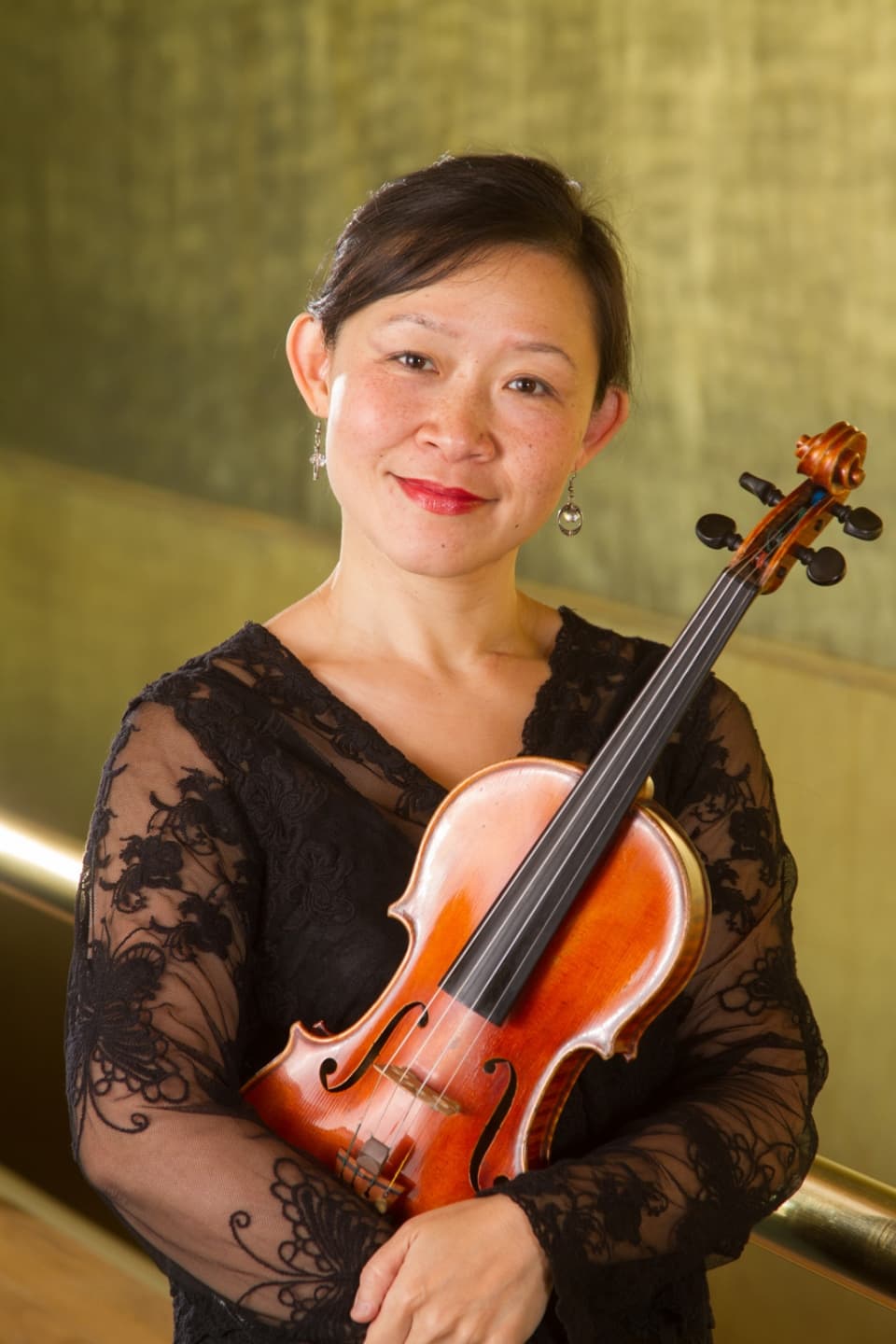 Wen Yuan Gu
Wen's father began training her for violin when she was four years old. At nine, she was selected as one of the five most talented young violinists in China for her performance of the Mendelssohn Concerto, gaining admission into China's Central Conservatory of Music. A few years later, she performed for Isaac Stern during his famous trip to China. At the age of 17, she won fourth place in the Chinese National Competition.
Wen moved to the United States to study at North Carolina School of the Arts with Elaine Richey, where she twice won the school's concerto competition and toured Europe as a soloist with the school orchestra. In 1992, Wen moved to Pittsburgh to study with Andres Cardenes and to obtain her M.A. degree at Carnegie Mellon University. In the same year, she won first prize in the Hennessy Cognac Performing Arts Competition in New York. As a result of that achievement, she was invited to perform the Brahms Concerto at Merkin Music Hall. She was also a semi-finalist in the 1992 Bryan International Competition.
Between 1994 and 1998, Wen played with the orchestras of the Houston Ballet and Houston Grand Opera. In 1998, Wen joined the Utah Symphony, and she later became Associate Principal Second Violin.
In recent years, she has performed numerous times in China. She has also performed Chinese and Western music every year in the Confucius Institute culture week concerts, along with her colleagues. She has conducted the local Chinese Folk Orchestra several times. She has also composed and arranged a few Chinese songs. Her plans to continue to introduce Chinese music to American audiences. She also would like to learn to play the viola.
In her spare time, she loves reading, cooking, planting, walking, and crochet. She loves her husband, two kids, and two cats. She loves her friends in the symphony and wishes to have many more dumplings parties in the future.