March of the Women
A celebration of the 100th Anniversary of the passage of the 19th Amendment to the United States Constitution and of women's contributions to orchestral music.
Join us for a 35-minute digital concert in which we explore women's suffrage and various women's contributions to the world of classical music. This concert features music by composers who are women and is guaranteed to introduce you to wonderful music that you've never heard. It also features the incredible women of the Utah Symphony in its narration.
---
MARCH OF THE WOMEN DIGITAL CONCERT
---
PRE-CONCERT PREPARATION POWERPOINT
This is a 20-minute plug-and-play presentation: You simply have to download, press "Play from Beginning of Slideshow," and watch/listen! The presentation introduces students to some of the basic elements of music and demonstrates these elements by utilizing excerpts from the concert program. Please note that once you reach the stage plots, the narration stops, and you must advance the slides manually.
---
GUIDED LISTENING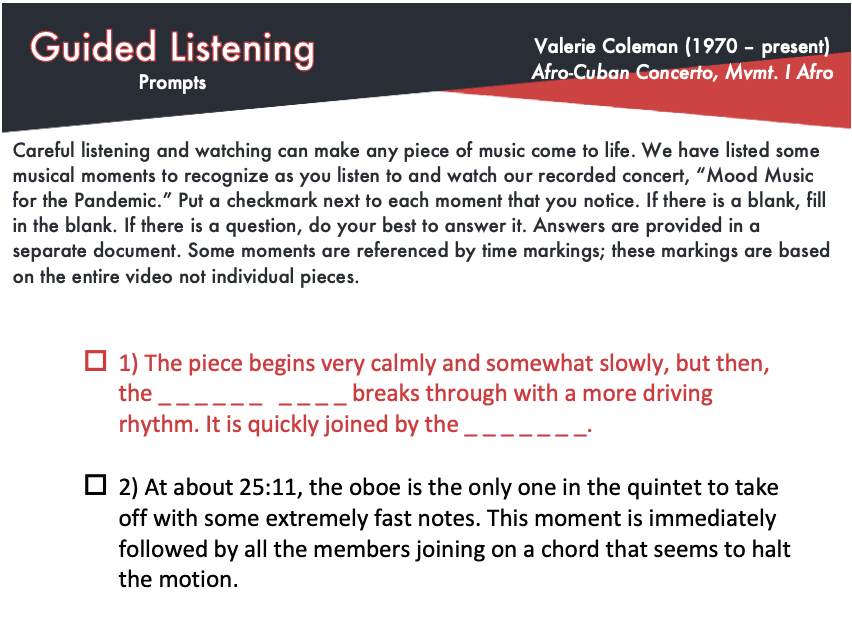 For secondary students or advanced music students, download our PDF documents of guided listening prompts and answers at the links directly below. These prompts are designed to accompany the digital concert to encourage students to listen and watch more carefully. There is a separate PDF for the answers to these prompts.
---
CONCERT PROGRAM
These are the pieces featured in our digital concert. Click on the composer's name to access a simple biography.