Salute to Youth Soloists
Christina Sung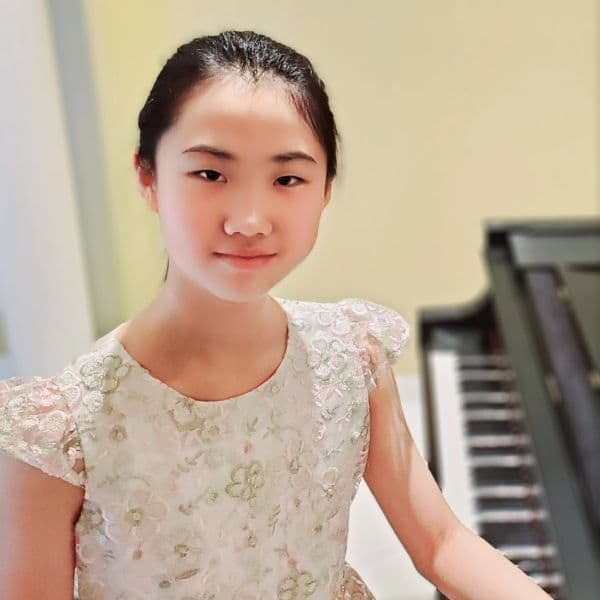 Christina Sung (12) is a passionate young pianist who currently studies with Jihea Hong-Park. Christina has been a prize winner at numerous piano competitions, including first prize at the 2022 OPUS State Music Competition and the 2022 University of Utah SummerArts Piano Competition in both the Solo and Concerto divisions. She won third prizes at the 2022 Henle International Piano Competition and the 2022 OPUS National Music Competition. She was a finalist in the 2021 Sejong National Music Competition. She received the President's Volunteer Service Award from AmeriCorps and Points of Light with over 100 hours of service this past year. Christina is fluent in four languages.
---
Marquessa Torbensen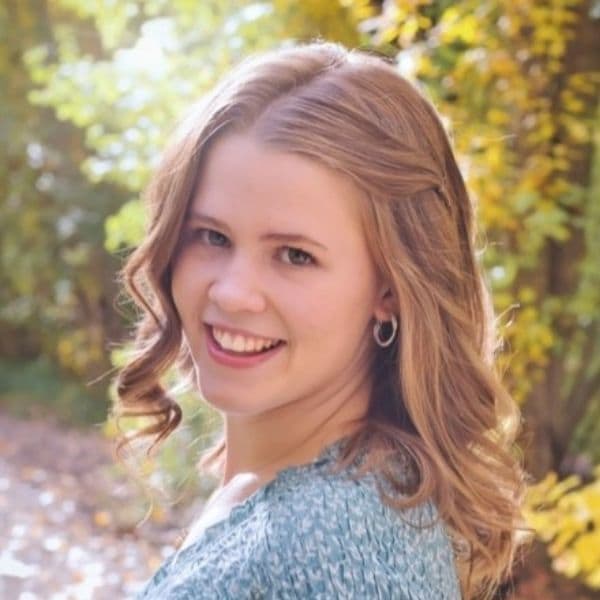 Marquessa Torbensen (18) started piano at age five. She taught piano lessons throughout junior high and high school, played weekly in the hospital lobby, and played bassoon in the Davis High School band. Marquessa received many first place honors including the Encore Keyboard Competition, Salt Lake Piano Competition, Encore Concerto Piano Competition, and UMTA concerto competition. In 2021, she was a soloist in Timpanogos Symphony Orchestra's Aspiring Musician Concert, and in June 2022 she was selected as a winner of the Youth Guild Recital Competition. She is currently studying piano performance on scholarship at Brigham Young University under Dr. Ralph van der Beek, her teacher for the past six years.
---
Nesya Fertel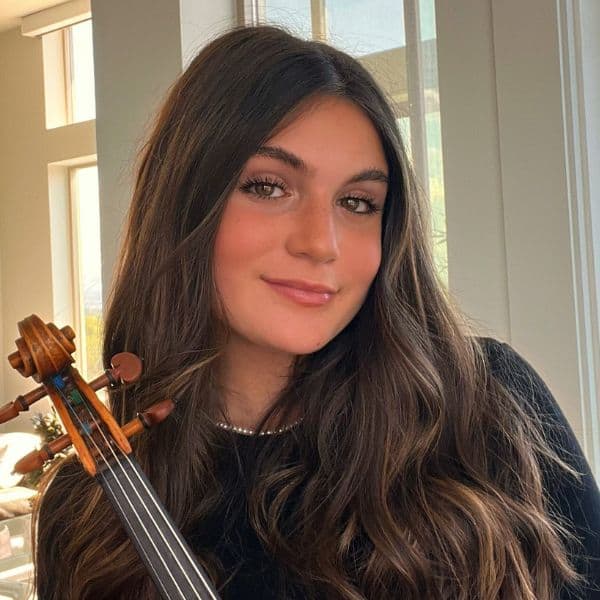 Nesya Fertel (13) attends Gifted Music School and studies violin under Eugene Watanabe. She started studying violin at the age of 3 with Emily Price. As the winner of the American Fork Symphony Salute to Youth Concerto Competition 2022, Nesya performed the Wieniawski Concerto. Nesya was selected as the 1st Place Winner in the Utah MTNA Competition Junior Performance 2021 and advanced to the regional competition. She was the First Prize Winner in Charleston Romantic Music Competition 2021 and a prize winner in the Bellagrande International Music Competition 2021. She has taken masterclasses with Brian Lewis, Alex Kerr, and Midori.
---
Logan Purser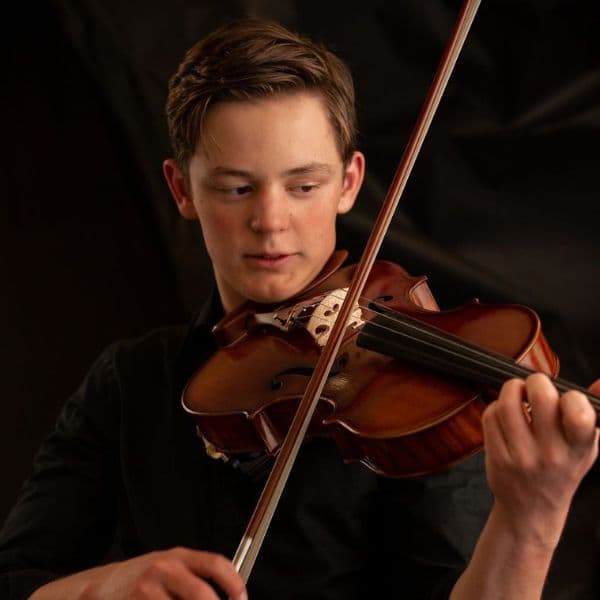 Logan Purser (16) is a violist from Lehi, Utah and studies viola with John T. Posadas, a violist in the Utah Symphony. He is also a student in the Gifted Music School's Conservatory program. His recent accomplishments include placing 2nd in the 2022 OPUS Competition Utah Division, earning an Honorable Mention in the 2021 Southern California Viola Society Youth Competition held in conjunction with the international Primrose Viola Competition, soloing with the Timpanogos Symphony Orchestra, and taking 1st at the 2021 Utah ASTA Chamber competition as the violist of the Gloria String Quartet. His passion for music is equaled only by his passion for fine automobiles.
---
Elisabeth Collings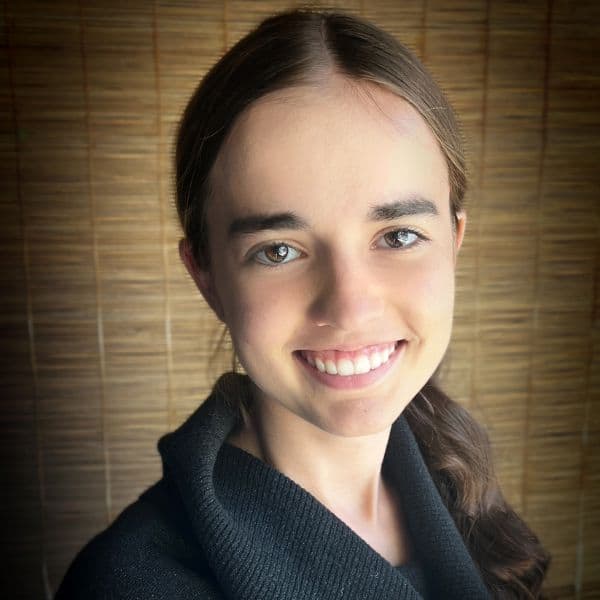 Elisabeth Collings (16) started harp lessons at age 8 as a student of Lysa Rytting and currently studies with ShruDeLi Ownbey. Elisabeth won first place in the intermediate division of the Southern Utah Performing arts festival (2021) and was on Utah Valley Symphony's young artists program (2018). She has played twice in the Suzuki Harp Celebration concert (2015, 2021) and participates annually in the Utah Harp Festival. She is the principal harpist of the Lyceum Philharmonic Orchestra and a member of its harp ensemble. She would like to thank Dr. Nicole Brady, Principal Harpist of the Utah Symphony Louise Vickerman, and Matthew Tutsky for coaching her on this piece.
---
Evelyn Meiwes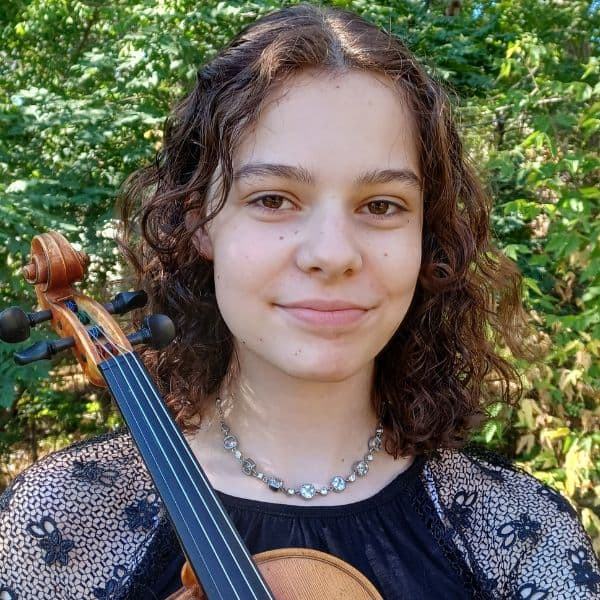 Evelyn Meiwes (15) is a violin student of William Hagen. Previously, she studied with Eugene Watanabe at the Gifted music school. Evelyn has played with symphonies since age 8 including the Utah Symphony. Evelyn has won multiple first prizes at the UMTA Concerto Competition, Weber State Stringfest, and MTNA State Competition. Most recently, she won first place in the Junior Strings Division of the 2022 UMTA Concerto Competition and was a winner of the Utah Symphony's Youth Guild Recital for the third time. She has also participated in master classes with Simon James, Ian Swenson, Laurie Smukler, Fabiola Kim, Danielle Belen, Benjamin Beilman, and Inmo Yang.