5th Grade Concert Teacher Materials
Welcome to Abravanel Hall!
Utah Symphony's 2023 Fifth Grade Concerts are all scheduled in Abravanel Hall in February, Black History Month, so we will be sharing and celebrating music for orchestra created by four wonderful African-American composers: Adolphus Hailstork, Jessie Montgomery, Carlos Simon, and Florence Price. Students and teachers will enjoy this opportunity to hear all of the instruments of the orchestra (as part of the process of choosing the instruments they themselves might like to study) while listening to these incredible works by American composers.
Concerts are approximately 50 minutes in length.
Concert Program
Click on the names of the composers to access brief biographies. Click on the names of the musical works to listen to recordings of the music.
About the Narrator and Conductor
Narrator: Dee-Dee Darby-Duffin (from Plan-B Theatre)
Born in the "Charm City" of Baltimore, Dee-Dee has been delighting audiences with her mixture of jazz standards, R&B, soul and funk for a quarter of a century. While making sweet sounds Dee-Dee also discovered the acting bug and has performed in countless regional theater productions and discovered her love of jazz while performing to sold out shows in the lead role in Lady Day At Emerson's Bar & Grill for Pygmalion Theater Company in Salt Lake City, Utah. Folks have been lining up to see her ever since.
Front Row Review glowed "You know how to tell the difference between an extraordinary singer and one who is mediocre? The "ugly" face. You know the kind that Patti and Aretha get when nothing matters in the world (not poise, beauty, makeup, lashes falling off, hair coming undone) except the love affair between artist and song? That is Darby-Duffin.
Darby is immersive with her audiences and if she recognizes you, she is sure to "call you out" and thank you for your support.
Conductor: Benjamin Manis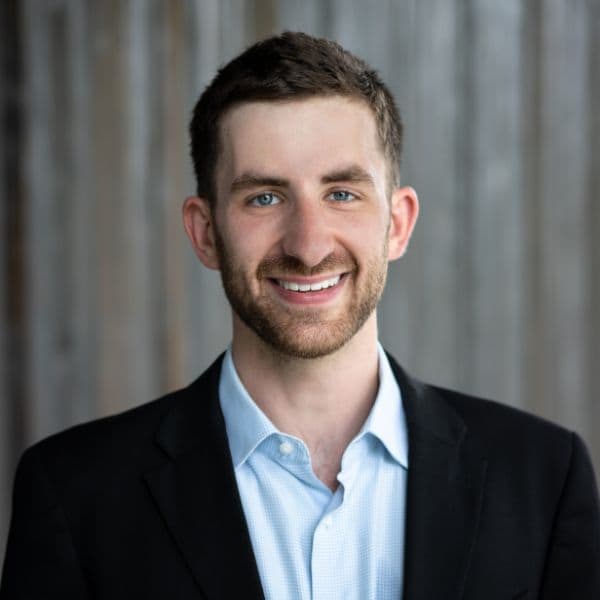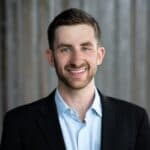 Conductor Benjamin Manis joined the Utah Symphony as Associate Conductor in September, 2022, and has conducted a tour of Utah and concerts in and around Salt Lake. Mr. Manis is currently in his third season as Resident Conductor of the Houston Grand Opera, and returns to Houston to conduct Tosca and El Milagro del Recuerdo in the 22-23 season. He made his HGO debut with Verdi's Rigoletto, and this season conducts Carmen, Romeo et Juliette, and The Snowy Day. Mr. Manis was winner of the 2019 Solti Foundation US Career Assistance Award, as well as the Richard S. Weinert Award from Concert Artists Guild. He has served as cover conductor for the St. Louis, Dallas, and National Symphonies, working with conductors David Robertson, Stéphane Denève, and Gianandrea Noseda. After three years in the Aspen Conducting Academy, Mr. Manis returned to Aspen in the summer of 2021 as Assistant Conductor, where he conducted two programs with the Aspen Chamber Symphony. Mr. Manis studied cello and conducting at the Colburn School, and in 2019 he completed his Master of Music degree at Rice University's Shepherd School of Music.
During the Concert
Be Courteous
Do not whistle, yell, giggle, shuffle paper, or otherwise distract your fellow students.
Stay in your seat. If you must get up, only do so during applause.
Remember, the orchestra can hear you, just as you can hear them. It's important to keep quiet so they can concentrate on performing for you.
Listen silently. This is the most important part of being a courteous audience member.
Know When to Applaud
Clap when the conductor enters and bows.
Applauding is the best way to show the orchestra how much you liked the concert – especially at the end of the concert.
When it seems like a musical number is about to end and you're unsure about when to applaud, watch the conductor. When the piece is really over, the conductor will put their arms down and turn to the audience, as if to say, "How did you like that?"
Watch and Listen
Can you find the instrument families and the various instruments in them?
How many different instruments can you hear and identify?
Is the music loud, soft, calm or excited?
Can you tell what the conductor is "telling" the orchestra when he is conducting?
How does the music make you feel?
What do you think about when you hear the music?
Core Connections
The Utah Symphony 5th grade concerts can help students build their skills in Responding and Connecting, as identified in the Grade 5 Music Core Standards.
As part of their concert experience, students will have the opportunity to RESPOND as they
Interact with a variety of contrasting music
Listen for and identify various elements of music
Practice audience etiquette
Identify feelings/imagery in music
They will be invited to CONNECT as they
Deepen their understanding of another content area through music
Experience and explore music which connects them to history, culture, heritage, and community
Identify connections between a music genre and cultural or historical contexts
Elements of Music Powerpoint
5th grade concert Survey