09 Mar 2011
Composer of the Week – Hildegard of Bingen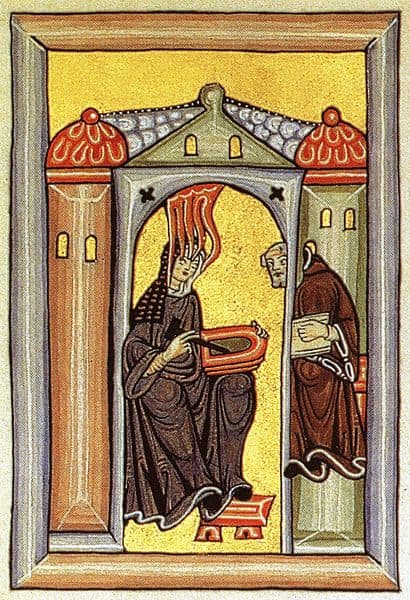 Hildegard, receiving a vision.
If we go back almost 1,000 years, we can find the first well-known female composer, Hildegard of Bingen. Hildegard was born in 1098 (scholars think), and died in September 1179. 81 is pretty good for those times, no?
Hildegard wasn't just a composer. She was an abbess, philosopher, visionary and mystic, and writer. She founded two monasteries, and wrote about botany and medicine, as well as writing a play, and three collections of her religious visions. At the time, music usually consisted of one melody and some harmony. Also, they didn't have time signatures back then, so the rhythm is very open to interpretation. Here's a great example of one of her pieces, performed by Anonymous 4, an a capella vocal quartet who will be here this summer for the Deer Valley® Music Festival.