19 Nov 2014
音楽 and 食べ物 with Fumiaki Miura
Konnichiwa! Hello in Japanese. Beyond that, I know how to say "arigatou gozaimasu," which is a polite form of "Thank you," and "Nihongo de hanashimasen," which means, "I don't speak Japanese." (In the title are the words ongaku (music) and tabemono (food) which I had to look up.)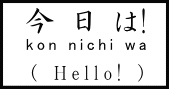 When I called guest violinst Fumiaki Miura, he was very impressed by the three Japanese phrases I know. Then again, it was really early in the morning in Japan, and maybe he was too tired to notice how badly I pronounced them.
Fumiaki is returning to Utah to play Camille Saint-Saens' Violin Concerto No. 3. He made his U.S. and Utah Symphony debut in 2012, playing Max Bruch's "Scottish Fantasy," and we are very excited to have him back. I was lucky enough to see him play at his debut, but I never thought I would get to interview him. Fumiaki is only 21 years old, and he has been playing the violin since he was three. Even over the phone and over 5,506 miles, I could tell how much he adores playing the violin.


USUO: We are very excited that you are coming back to Utah. When are you arriving?
Fumiaki:
I am arriving on the 19
th
. Quite late. I am flying from Tokyo, first to San Francisco and then I change planes. I will arrive at about 11 p.m. Last time I also arrived late. I came from Vienna last time.
USUO: What did you do last time you were here that you are excited to do again?
Fumiaki:
My last time there I visited different shops and stores that I want to go to again. Also I visited a violin maker there, where the young people are studying to make violins. I would like to visit them again. It was quite wonderful. And I am interesting in buying an instrument, as well.
USUO: Is there something new you want to do here in Salt Lake?
Fumiaki:
I have to think about it once I get there, but I want to visit many restaurants. Any recommendations?
USUO: Oh, um, on the spot. Of course, my brain goes blank.
Fumiaki:
That is okay. I really love to eat, so I have to find a nice restaurant to go to while I am there.
USUO: What is your favorite American food?
Fumiaki:
I love meat, so I love steaks and pork and burgers. And fries. I love fries. I like all these foods.
(I sent him a tweet with a few recommendations after I was able to think properly.)
USUO: If someone were to travel to Japan, what is the one food dish they must eat?
Fumiaki:
People think in Japan, that sushi is the best; they are right, but there are other good things, different kinds of Japanese cuisine like tonkatsu. It is made of cooked meat. You fry the meat, basically, and usually it is pork, but sometimes it's beef, also. It's very tasty. Tonkatsu is very thin in Europe, but in Japan it is thicker. And also, I like to also recommend, curry on rice. It is Indian food, but it is popular in our culture. It's spicy. In Japan, there are a lot of different curries, but I don't think people know that.
USUO: What is your favorite drink?
Fumiaki:
Before I could not drink in Utah, I was 19. Now I can drink everywhere. But my favorite drink in general is Coke. I love cola very much. And also an iced coffee.
USUO: I love Japanese rock music. Alice Nine, The GazettE, Dir en grey.
Fumiaki:
Really? You know them? That is very cool.
USUO: Do you have time to listen to other music than classical?
Fumiaki:
I listen to different music also, basically I love classical, of course, but I know the popular groups, and somehow I started listening to old songs from like the 1990s. Also, I love beautiful, traditional Japanese songs. We call them enka; it's a beautiful Japanese traditional songs. If you google it,  you can find it. It is very special. I'd say sometimes they can be very heavy, also, but it's a  beautiful melody.
USUO: I discovered that you were in the mock-umentary movie, "Noseland." Can you talk about filming it?
Fumiaki:
*laughs* I think now it will be on DVD . This is a movie actually about a  classical musician's life. They made some funny interviews, but also some serious things. My teacher and mentor, Julian Rachlin, is a wonderful musician, violinist, violist, and conductor; he took this idea to do this different kinds of funny things when he was running a music festival at Croatia where you can see the beautiful sea. I was there twice. It was a fun time, but in the movie, they used the music from the festival, so it's very nice.
USUO: Let's talk about the piece that you will be playing this weekend. What do you like most about Saint-Saëns' Violin Concerto No. 3?
Fumiaki:
For me, it's beautiful music. Simply beautiful. Quite violin-istic. Technically it is also, well, it's quite hard sometimes, but I think it's good. People sometimes think this concerto is a bit rough, but the harmonies are great and there is great orchestration. It's written very well. This is one of the pieces I learned in my early age. For the first time, I played this when I was 11 or 12. I studied this concerto hard, and I learned a lot with my teacher and my mother. The second movement is unbelievable. I've played it so many times. I am excited to play it with the Utah Symphony. And I will play it again next year in Japan with Maestro Fischer, where he was principal conductor and he's coming back next season to conduct. I am happy to play with him in Japan.
USUO: I have spent the last couple days watching YouTube videos of you playing. It always seems like you're enjoying every piece you play. Is there a piece that is your favorite?
Fumiaki:
There are some nice pieces for violinists. It is hard for me to decide. I love many. When I must pick a concerto, I always pick Shostakovich or Prokofiev. It's difficult to pick. But then again, I love Beethoven and Brahams, and I also ask for Saint-Sa
ë
ns, and sometimes Mendelssohn.
[youtube http://www.youtube.com/watch?v=DefvQe9MTGA]
USUO: You obviously love playing the violin, but are there any other instruments that you play?
Fumiaki:
I play the viola also. I really enjoy it. I'm completely influenced by my teacher because he's always pushing me to study. I started about two years ago, and now I'm practicing more and learning concertos. I am playing Penderecki's Concerto for Violin and Viola on the viola in January. It is a duet and I will be on viola. I am very excited. It is also very hard when I started to learn the keys. It's a different key than the violin. Once you understand it is easier, but it takes time.
USUO: Thank you so much for talking with me today. I appreciate your time, and I am so excited to see you play next weekend.
Fumiaki:
Yes, yes, thank you! I am really looking forward to next weekend, also.
As much as I wished I to talk to Fumiaki all day long, I had to let him go. He's a delight to speak with and a delight to watch play the violin. In a recent
Salt Lake Tribune article
, Fumiaki said of his last visit to Utah, "I really loved the orchestra and the concert hall — I remember everything very clearly. The audience was so nice, it was amazing." Let's not disappoint him as an audience and give him even better memories this time around.
For more information about this weekend's concert, go
here
.
Tags