21 Feb 2018
An Ode to Bernstein: 6 reasons Leonard Bernstein was a classical music superstar
by Paul Hill
I have long admired American composer and conductor Leonard Bernstein. Not only do I love his music—works that have been enjoyed and listened to by both music theorists and lovers of popular music—but I also respect him as an engaged activist showing support for social issues like racial equality and LGBT issues.
He was a superstar in his time and his music is still amazing today. Many know him for his musical West Side Story (I love this clip of the gym scene from the movie version with Jerome Robbins's choreography), and while I think that this piece is a huge reason to give him superstar status, here are six more reasons that Bernstein rocks my socks.
#1 He was an incredible concert pianist
Bernstein's first love was the piano and he often was featured as a concert pianist in his younger days playing pieces like Ravel's concerto in G (he conducted and played the piano part in London). His virtuosity at the piano also helped him conduct musicals from the piano when necessary.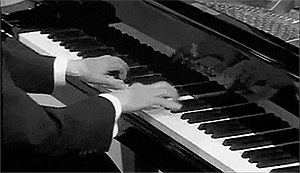 #2 His orchestral and choral works will blow you away
As a composer, some of Bernstein's greatest works were his works for orchestra. He wrote 3 symphonies and a variety of other works for orchestral instruments. One of the works which stands out to me is his second Symphony, the Age of Anxiety, which features the piano in an almost concerto-like way. I remember seeing the piece performed when I was an 8th grader and being impressed by the pianist's virtuosity and the orchestral color of the piece. I love this YouTube video setting an excerpt of the Age of Anxiety with paintings by Piet Mondrian. You can hear the whole piece this weekend, February 23 and 24, at Abravanel Hall. In addition, Utah Symphony and the Utah Symphony Chorus are doing Bernstein's Chichester Psalms March 2-3, 2018.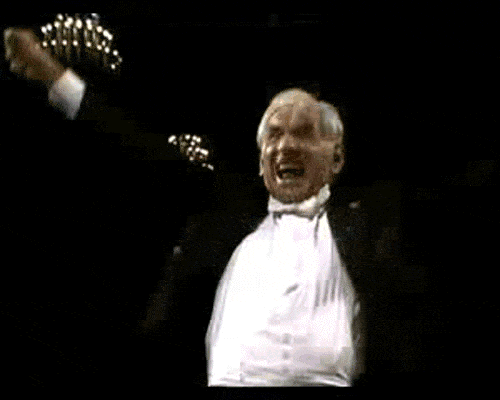 #3 He broadcast lectures about classical music
As part of NBC's Omnibus series, discussing science, arts, and humanities, Bernstein gave lectures about music using the NBC Symphony Orchestra discussing composers, conducting, and modern music. One of the first was his discussion about Beethoven's 5th symphony. He also invested in the future of classical music with his Young People's Concerts with the New York Philharmonic.
#4 His work took both the musical theatre and opera worlds by storm
Along with West Side Story, Bernstein was known for several other Broadway shows including On the Town and 1600 Pennsylvania Avenue. Bernstein also composed the operas Trouble in Tahiti and Candide. I love the original recording of Barbara Cook singing "Glitter and be Gay," but recently discovered Kristen Chenoweth's delightful recording of the aria.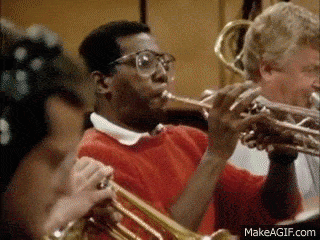 #5 He was an internationally-renowned conductor
Bernstein's influence extended to the concert halls of the world as a virtuoso conductor on par with Gustav Mahler and Richard Strauss. Not only did he elevate many of the great orchestras of the United States, but he was internationally recognized while conducting the Vienna Philharmonic and while conducting at La Scala in Milan. One of my favorite videos of Leonard Bernstein features him conducting with his face and eyebrows, and nothing else.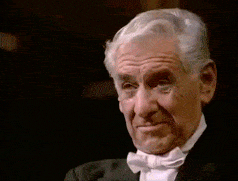 #6 He had a strong sense of social responsibility
Bernstein drew upon his music and own life experiences to help others. He was outspoken about injustice, and he used his music and visibility to draw attention to issues like socioeconomic inequality and integration of arts into education among many others. One of my favorite quotes by Leonard Bernstein is this:
"This will be our reply to violence. To make music more intensely, more beautifully, more devotedly than ever before."
He used music for this purpose throughout his entire life.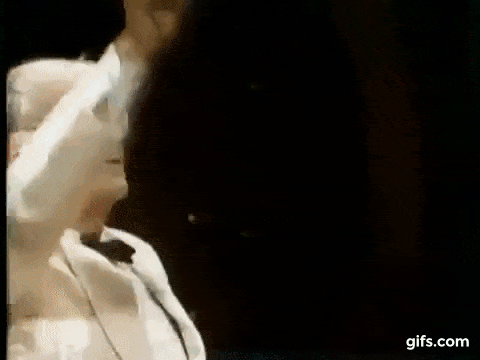 Paul Leland Hill is a member of the education staff at Utah Symphony Utah Opera. When he is not handling outreach for the opera to the community, you can find him singing in the chorus of the Utah Opera and composing music.