13 May 2019
Born to Run: Thomas Zera's life as a bass player in the Utah Symphony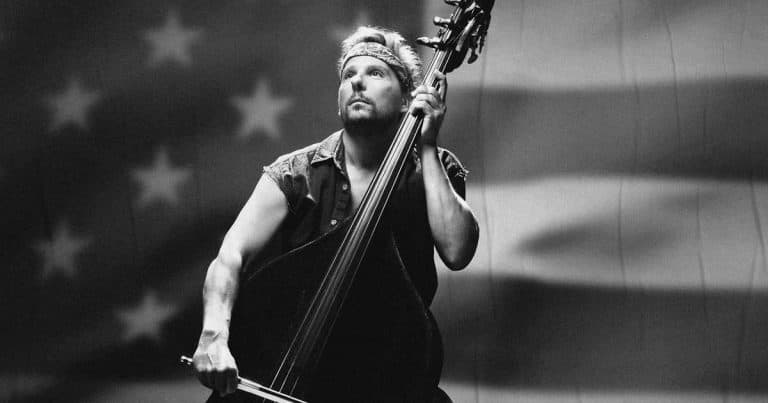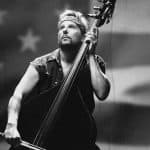 by Kathleen Sykes
Once upon a time, Thomas Zera was a third grader in Upstate New York, unaware that fate was walking his way. His teacher, Ms. Lewis, was circling the classroom asking the students if they would like to start learning an instrument for their elementary school orchestra.
She stopped at little Zera's desk and asked him what he wanted to play.
"What's the biggest thing you have?" he asked.
"The biggest instrument I have is the tuba, but somebody has already chosen that," she responded.
"Well, what's the next biggest thing?"
"I have a double bass."
And the rest is history.
Although, there is plenty more to the story. He had little more motivation to pick an instrument that was bigger than he was than the fact he was nine years old and just wanted to play the biggest instrument available to him. "That's the instrument I wanted to play. That's what they gave me. And it's what I play to this very day."
"I went home and I told my mother that I was going to play the bass, and she couldn't believe it," Zera joked. It dawned on his mother at that moment that she was in for years of loading up the station wagon and hauling him around town with this massive instrument until he was 18 years old.
Becoming Bruce Springsteen
"The only relationship I have to Bruce Springsteen is that was the very first rock concert I ever attended," said Zera. He then added, "I thought his energy was great!"
Of course, at this time, Zera had no idea that he'd one day be mimicking Springsteen for the Utah Symphony's 2018-19 rock star campaign. "The picture they got me to look like—I think he was wearing that at my concert."
Zera certainly isn't averse to the attention. Whenever a photo like this surfaces in an ad, his friends will mention it to him, and his students will make it their phone cover photo.
"I couldn't help but laugh at myself the whole time," he said. "They kept trying to get me to pose in this iconic way… It's just so far away from 18th-century music, which is what I'm used to."
Although 18th-century music is a far cry from the rock anthems of today, Zera says there are some similarities between classical musicians and rock stars." You're always on display as a musician," Zera said. He remarked that people are always fascinated by classical musicians and how they perform at such a high level. they perform at such a high level, often stopping them to talk or ask questions after concerts—they're star-struck.
"We were playing an education concert in Far West, Utah," he said recounting a time when a star-struck child recognized him. "We walked through a crowd of kids and one of them says 'Wow! You look like Tony Stark!'"
Land of hope and dreams
As a classical musician, you never know where you're going to end up. You study for years, perfect your craft, and when you're ready, you take as many auditions as you can. Sometimes you might win a position in an orchestra, but you still have to keep your options open for an orchestra that might provide more stability and opportunity.
Zera started his career in the New World Symphony Orchestra, a professional training orchestra in Florida. After his fellowship was up, he auditioned for everything he could. "I won an audition for the Syracuse Symphony, and I was ready to join them. But in early September, the Buffalo Philharmonic opened a one-year position."
Zera jumped at the opportunity to audition for them. "I was due to start playing in Syracuse the same day as the audition, so I went and spent the whole day at the audition." Once he returned to Syracuse (which is about 2 hours away from Buffalo), he discovered they were in the middle of contract disputes. The orchestra union had not come to an agreement with the administration. The personnel manager told him that he wasn't needed and that he could go home.
After he got home, he received a phone call from the Buffalo Philharmonic—he won the audition, and they had a spot open up for the next day. He accepted the position and quickly received a phone call from the Syracuse Symphony letting him know the strike was over.
He resigned the Syracuse job immediately. The personnel manager couldn't help but laugh.
This may have been the end of the story, but Zera had already purchased several plane tickets for other auditions. Even though he secured a job with the Buffalo Philharmonic (which was struggling financially at the time), he didn't know how things would work out there, so he decided to go take the audition in Utah.
It was a success. He won the audition and decided to move to Utah.
"It was strange to come back to Buffalo for a while and then leave," Zera recounted. "My entire family—including my entire extended family of 100 people—lived in Buffalo. It's the kind of place that you leave to go to college, you come back, and you spend the rest of your life there."
Born to run
Like his rock star counterparts, Zera is no stranger to being on the road. During the 2016-17 season, he took a sabbatical to learn more about other bass sections throughout the United States.
A few years ago, Zera had the chance to substitute in the Minnesota Orchestra. "I had to play everything there so differently than how I played it here" he recalled. "I realized there was a reason why they played things there the way they did."
This got him thinking about all the possible reasons the Minnesota Orchestra played the way they did. It turns out that a lot of musicians who trained in Philadelphia, PA at the Curtis Institute of Music were trained in a unique way. Eventually, many of these musicians graduated and ended up playing in the bass section for the Minnesota Orchestra.
He spent the next year of his life traveling from orchestra to orchestra, learning everything he could about each bass section, and he plans on writing a book about his experiences. "I have a lot of work to do!" he laughed. "I have tons of content to work with. I've been at it for a few months, and I'm only to the fall of 2016."
But Zera enjoys challenges. "I love change," he said. One of his best experiences from this sabbatical was the opportunity to travel and have the challenge of playing with other musicians. "I thrive on that! I love playing with other colleagues—I feel like my musicianship improves when I work with other musicians."
Zera's sabbatical gave him some time to recharge and rediscover music. "It's difficult to be engaged week after week because you can find yourself thinking, eating, and breathing nothing but music," he explained. "During the week you're performing, you have to start studying for the next week."
"Sometimes you need to take the time to let your musical soul and body breathe so your performance can be what it needs to be." While Zera was on his sabbatical, he made it a point to just practice what he wanted to practice. He had the time to really break everything down and learn more about himself musically.
With all that time to recharge and study, he's in the perfect position to receive inspiration for his new book. What's the title of this work in progress, you ask?
"I'm taking suggestions," he said with a smile.
Tags