26 Feb 2020
A musical heritage: Fabien Gabel
by Kathleen Sykes
There are many reasons that someone would choose to become a professional musician. Perhaps they were inspired by a music teacher in high school, or maybe they heard classical music on the radio as a child and wanted to be a part of it. But conductor Fabien Gabel can trace his inspiration back to his father:
I was fortunate enough to grow up in a family of musicians and therefore I was always surrounded by music. I would have to say that my father was one of my biggest inspirations and he provided me with many unforgettable musical opportunities. As a child, he would often bring me along to the Paris Opéra where he was a trumpet player. I would get to sit alongside him in the pit and experience operas firsthand. The sounds, the lights—each time was a new discovery for me and even at a young age, I knew that I had found my calling. I was lucky to become a trumpet player just like my father and to be able to do what I had watched him do with awe for so many years. That love of music and of the orchestra that my father passed down to me was the foundation for my career as a conductor.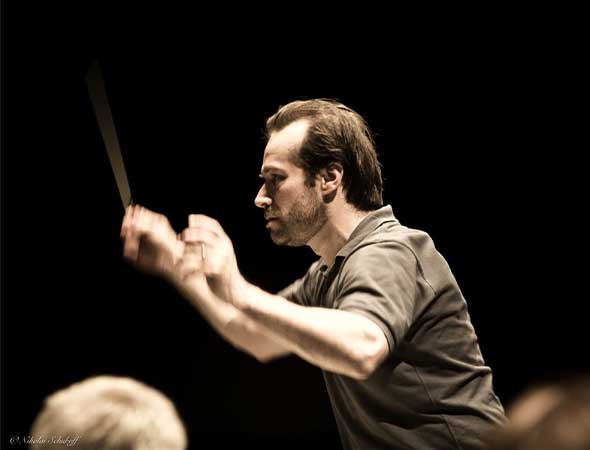 Don't miss Fabien Gabel in Sketches of Spain this week. Get your tickets here.
Tags