15 Apr 2020
Places You Can Stream Great Music While in Quarantine
by Kathleen Sykes
If you're social distancing or are self-quarantining right now, you're probably realizing that you have a lot of time on your hands. And let's be honest—you probably miss going to concerts and hearing great live music too! Luckily there are some incredible resources to stream great music online.
We did the footwork for you and put together a list of places you can stream FREE performances from the comfort of your living room.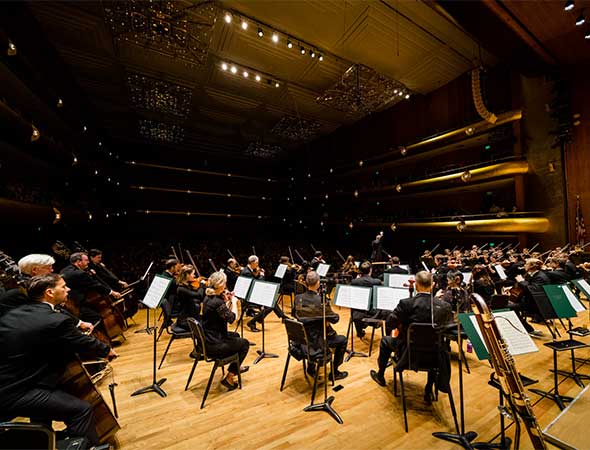 Utah Symphony and Classical 89
We would be remiss if we didn't mention the Listening Room page on our website! Here you can listen to archived recordings of past performances, curated playlists, performance clips, and The Ghost Light podcast. Classical 89 also has programmed rebroadcasts of our concerts weekdays at 9 AM and 2 PM as well as at their regular time on Saturday at 9:30 AM—listen live here.
Also, if you have kids at home during the pandemic, we have great School From Home resources for both the symphony and the opera, so you can add a little art to the curriculum.
---
The Met On Demand
The Metropolitan Opera is currently streaming a free nightly broadcast of past performances! Normally you have to pay around $150 per year to use their service (which allows you access to over 700, full-length audio and video recordings of operas dating back to the 1950s!), but during the pandemic, they are giving you access to one opera per night that will be available for 24 hours. Even better, you can cast the performance to your smart TV, Roku TV, or Apple Device and watch it on as big or as small of a screen as you would like. This would make a great watch party with your family or even a Skype party with your friends!
What makes this even better is that Utah Opera Principal Coach Dr. Carol Anderson is doing a nightly broadcast of a pre-performance lecture for each opera, on our Utah Opera Facebook page. Take the opportunity to learn more about these operas, especially if you miss going to her pre-performance lectures at the Janet Quinney Lawson Capitol Theatre during our opera season.
See The Metropolitan Opera's schedule here.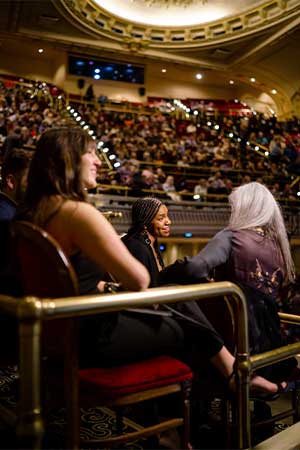 ---
Berlin Philharmonic's Digital Concert Hall
Although the doors are closed to one of the world's greatest orchestra's concert hall, you can still listen to the Berlin Philharmonic with their Digital Concert Hall app! Normally, it costs €150 for a yearly subscription—which isn't bad considering that they add 40 HD concerts per season. But for right now,  it is free, so this is a great time to try out their app!
In addition to the concerts, the Digital Concert Hall also gives you access to interviews and behind-the-scenes footage. The Digital Concert Hall is a favorite among our orchestra musicians. The Berlin Philharmonic does amazing work, and getting this kind of up-close access is a one-of-a-kind experience.
---
Seattle Symphony
Like many other orchestras during this time, the Seattle Symphony is sharing free broadcasts of its past performances. In addition to their regular masterworks programming, they are also offering free family programming, which is great if your kids are stuck at home right now. All of these performances will be streamed through their Facebook and YouTube channels, and you can even sign up on their website to receive notifications of future virtual performances.
---
Basically anything on YouTube
YouTube never ceases to amaze us with what they have available to listen to. You can find full, live performances of virtually any major orchestral piece. Sometimes you can even find recordings of the original composer performing or conducting the work! It's a great resource where you can find multiple recordings of the same piece to compare and contrast your favorite ones. There are even full-length operas if you are in the mood for something more dramatic.
If you don't know where to start, virtually every major orchestra and classical musician has a YouTube page. You can even start by looking at our page here.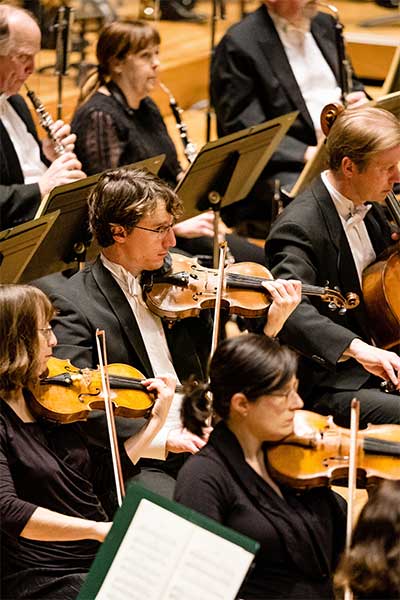 ---
Instagram Live with your Favorite Artists
With concert halls closed down and people staying at home, some world-class musicians have pitched in to #KeepTheMusicGoing. If you have Instagram, go and follow some of your favorite classical artists—many of them will do a daily Instagram live session where they either perform, take questions, or do interviews with other artists.
Some of our personal favorite accounts are pianist Boris Giltburg, violinist Augustin Hadelich, and mezzo-soprano Isabel Leonard (with her daily Isa Chats.)
We hope you enjoy these great, musical resources while the concert halls and theatres are closed, and we hope to be back performing at Abravanel Hall soon! Until then, join our Waiting List, and we'll have a ticket agent reach out to you about attending some of the great performances next season.
Tags