10 Aug 2020
Local Restaurants We Love Part I
by Kathleen Sykes
It will come as no surprise to you when we tell you that supporting the arts is important—especially as we navigate the COVID-19 pandemic. The arts heal us, they promote good social stewardship, and they help us grow as people. Supporting local arts groups doesn't just benefit the arts—it benefits the local economy as a whole.
When someone goes to see an opera or a symphony, they often will go out to get something to eat beforehand, browse shops, or even grab drinks afterwards, and the businesses around the performing arts venues are supported.
We want to share with you some local eateries that deserve your business and that our staff and artists love. Next time you decide to order out, think about one of these places.
Caffé Molise / BTG Wine Bar*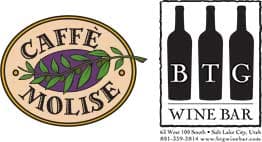 Caffé Molise and it's adjoining wine bar are a perennial favorite among employees at Utah Symphony | Utah Opera. It's not your standard Italian fare—they have delicious homemade pastas, perfectly-cooked meats, incredible desserts, and they even serve Italian sodas. The atmosphere is pretty great too. They are in a cool, historic building and they have a patio that makes you feel like you're dining out in Tuscany.
You might be able to dine in right now, but they also have curbside pickup which you can order by calling 801-364-8833. Take a look at their menu here.
---
Gourmandise
Whenever we need deserts for a holiday party or birthday, we know just where to go. Gourmandise is a restaurant/bakery specializing in French cuisine. They have great breakfast, lunch, and dinner, but their desserts are our favorite. They are currently doing home delivery as well as curbside pickup! See their website here.
---
Grand America*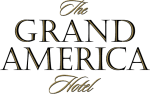 If you want to feel extra fancy next time you see an opera downtown, Grand America will do just that. In addition to being a luxurious hotel with comfy surroundings, they also have a restaurant, French-style bakery, and a formal afternoon tea (which you have to reserve in advance!)
---
J Wongs*
If you've been lucky enough to go to our intermission reception at an opera at The Janet Quinney Lawson Capitol Theatre, you probably got to try some delicious food from J Wongs—I know I like to go and chow down on their cream cheese wontons. They have delicious Thai and Chinese food, and they're just a block from the Capitol Theatre and two blocks from Abravanel Hall
---
Toasters Deli
When our operations team is looking for a quick bite for a guest artist, Toasters is their go to spot! This isn't your standard cafe—this family-owned business is like a little, European corner sandwich shop. All the sandwiches have bright, fresh ingredients and panini style breads. Take a look at their menu here.
---
Bambara*

Bambara serves all the food you love, but with a gourmet twist. They have a seasonal menu, but in the past they have had offerings like duck confit quesadillas, tuna salads with edible flowers, and nachos with homemade chips and tasty cheeses. They are temporarily closed during the pandemic, but keep checking back with them through Instagram, Facebook, and their website for when they open back up.
*Denotes a trade relationship with Utah Symphony | Utah Opera
Tags