15 Nov 2021
A Conductor's Journey
by Kathleen Sykes
For Maestro Shiyeon Sung, being a conductor might just be the perfect job! She gets to travel and see the world, and she's a confident leader with no shortage of artistic talent. But, just like an extraordinary road trip she once took, getting there has been a journey.
Sung responded to two of our questions about her performance with us on November 19-20, 2021. In the first, she tells us how a drive through Utah was the best trip of her life. In the second, she tells us how, as an introvert, she gained the skill of communicating with an orchestra.
What are you most passionate about?
I am passionate about travel! When my assistant position in Boston came to an end, my parents flew from South Korea to the United States and we went on the best trip of my life: hiring a rental in Arizona and driving to Utah with stops at the Grand Canyon, Bryce Canyon, Arches and Canyon National Parks. I would love to repeat this trip and to go on more road trips like this one.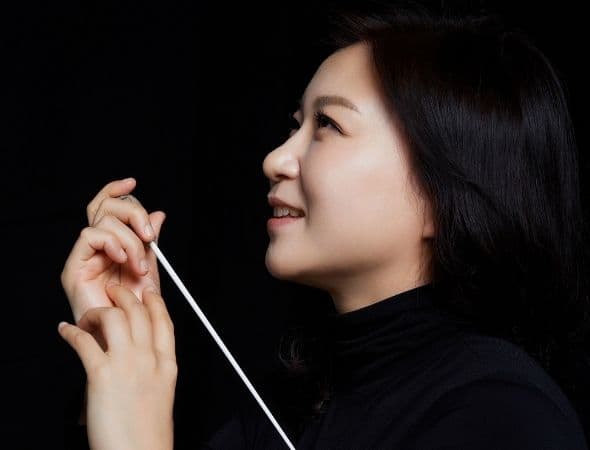 What is a major life challenge you have overcome?
I consider myself an introvert and in becoming a conductor, I had to overcome the major challenge of having to project my inner world into the outside world. Conducting changed me, but I still have to improve and it brings the pleasure of being a better me.
Help us welcome Maestro Sung back to Utah! Get your tickets for Shiyeon Sung Conducts Tchaikovsky 4, Arlene Sierra & Prokofiev here.
Tags