01 Nov 2021
NIELSEN: Symphony No. 4 "The Inextinguishable"
by Jeff Counts
Duration: 36 minutes in four movements (played without pause).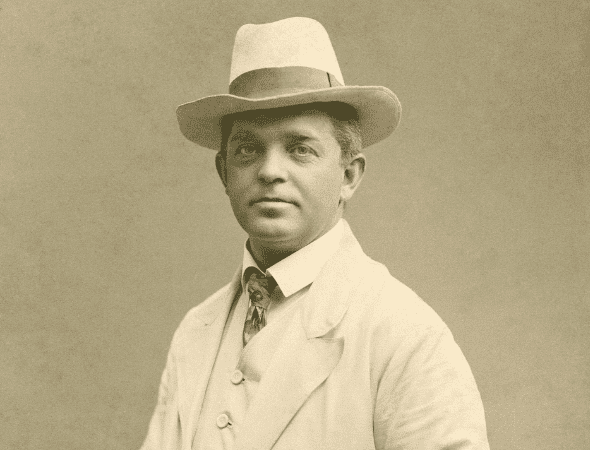 THE COMPOSER – CARL NIELSEN (1865–1931) – In a world increasingly defined by a new and brutal kind of war, Nielsen's domestic life also continued to be a source of great stress in the mid-1910s. Infidelities (his) and the generally difficult circumstances of a multi-city professional life (his and hers) had begun to put significant strain on his marriage. As always, Nielsen attempted to partition his troubles, and maybe the troubles of the continent, by burying himself in hard work as a conductor and educator. But the mounting global and personal pressures were too much to ignore and necessitated some self-reflection in his compositional life as well.
THE HISTORY – Symphony No. 4 (1916) dates from this period and it constituted Nielsen's strongest and most iconoclastic symphonic statement to date. This was partly attributable to his evolving maturity as a composer but also due to the inclusion of something rather new to his sound so far— unambiguous conflict. If the Third Symphony was created to positively convey the musical characteristics of the human spirit and the natural world, the Fourth could be read as an effort to present and challenge the notion that music is discrete and equal to man and nature, not merely their expressive proxy. It was the idea of music as a force in and of itself, capable of giving voice to "The 20 Elemental Will of Life." Nielsen believed life and music to be equally enduring in the truest sense of the word and stated as much in the preface to the score. "Music is life," he wrote, "and, like it, is inextinguishable." The title of "Inextinguishable" was given to the symphony by Nielsen not as a programmatic reference but as "a suggestion as to a way into this, music's own territory." If not programmatic then, the nickname certainly promised a grand dramatic arc in the music because, as Nielsen knew, for a thing to be proven inextinguishable it must be put through a test of doubt and hostility. Hence the aforementioned conflict, as depicted in the final movement by dueling antiphonal timpani (one set of which having been silent until this moment). The thematic triumph (taken from the humble clarinet tune in the first movement) that stills their physically evocative combat represents Nielsen's theory proven once and for all. This symphony often invites comparisons to Sibelius, but these suggested similarities do both men harm. "The Inextinguishable" was pure Nielsen, and emblematic of his highly unique approach to tonality, texture and emotional dynamism.
THE WORLD – Elsewhere in 1916, the Easter Rebellion broke out in Ireland, the Battle of the Somme was fought in France, Rasputin was killed in Russia, and James Joyce's Portrait of the Artist as a Young Man was published.
THE CONNECTION – Nielsen 4 was last performed by the Utah Symphony back in 2013. Thierry Fischer was on the podium.
Tags