19 Nov 2021
TCHAIKOVSKY: Symphony No. 4
by Jeff Counts
Duration: 44 minutes in four movements.
THE COMPOSER – PIOTR ILYICH TCHAIKOVSKY (1840-1893) – Tchaikovsky's hasty 1877 marriage to Antonina Milyukova quickly ended in separation after only a few weeks and left a financial and emotional void in the composer's life. Even though the couple never stood a chance, certain aspects of the internal turmoil over his failure with Antonina stayed with Tchaikovsky until his death. His money concerns, however, were resolved fairly quickly. Nadezhda von Meck was an exceptionally wealthy widow who worshiped Tchaikovsky's music. Her offer of support came at just the right moment and their strange, purely pen-and-paper relationship lasted 14 years.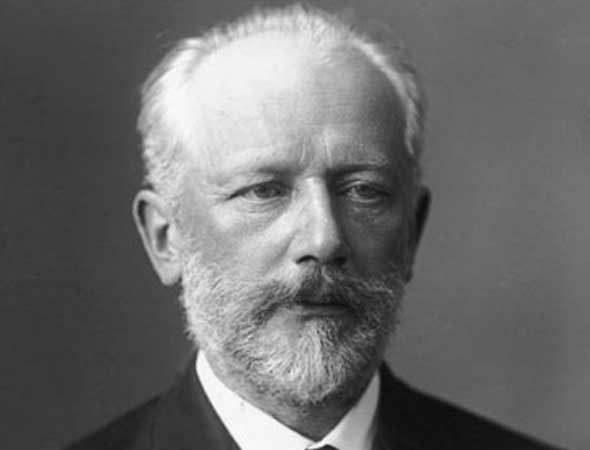 THE HISTORY – Along with the monthly stipend that sustained him, Tchaikovsky undoubtedly benefitted from the palliative effect of Madame von Meck's attentions on his soul as well. Both Eugene Onegin and the Fourth Symphony were begun before the disastrous marriage and, though each could have been lost to Tchaikovsky's misery and self-hate, they thankfully survived the crisis to become highly celebrated works. Sketches for the Fourth began just a few years after the Third, but there is an eon between them in terms of maturity and stylistic confidence. With the Fourth Symphony, we find Tchaikovsky fully delivered from his younger self and suddenly consumed with life's biggest questions. Much has been written about the "Fate" theme that opens the first movement. Tchaikovsky described it as such in a letter to Meck regarding "their" symphony. He called it a "decisive force which prevents our hopes and happiness from being realized…" and also said, "like the sword of Damocles, [it] is suspended over our heads and perpetually poisons our souls." Forbidding stuff to be sure, but the music actually has a generous amount of those thwarted hopes and happy moments too (the middle movements in particular), as if Tchaikovsky knew intuitively that he must define the sword by describing what it threatened. He often referred to his Fourth Symphony as a reflection of that other great "Fate" symphony, Beethoven's Fifth, and in terms of their unequivocal struggles and triumphs, the two works do share a great deal. Though he freely admitted that he was "no Beethoven," Tchaikovsky told his brother that he thought the new symphony was "the best work I have written so far." Symphony No. 4 was premiered in 1878 and dedicated to Madame von Meck with the inscription "To my best friend."
THE WORLD – Elsewhere in 1878, Bulgaria gained her independence from the Ottoman Empire as part of the Treaty of Berlin, the Cleopatra Needle (Egyptian obelisk) was erected in London, and Umberto I became King of Italy.
THE CONNECTION – Tchaikovsky 4 was last performed by the Utah Symphony on the Masterworks Series in 2018. Andrew Litton conducted.
Tags