06 Dec 2021
DVORÁK: Symphony No. 7
by Jeff Counts
Duration: 38 minutes in four movements.
THE COMPOSER – ANTONÍN DVOŘÁK (1841-1904) – There is a point in the biography of every major European composer when they become "international" and begin to make a significant impact outside of their homeland borders. This increase in popularity is almost always predictive of a corresponding rise in productivity. As critical triumphs mount, so too do commissions. For Dvořák, that biographical horizon was crossed in the mid-1880s. Requests for work were coming in from all over—Vienna, Berlin and, increasingly, London. He made no less than five trips to England between 1884 and 1886 and enjoyed successful concerts during each visit.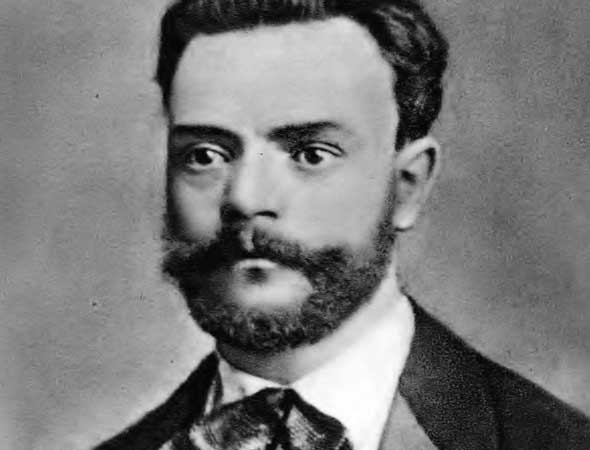 THE HISTORY – Dvořák knew what was expected of him. A performance of his Stabat Mater in 1883 had thoroughly thrilled its London audience, enough that he was made an honorary member of the city's Philharmonic Society and offered a commission for a new symphony. Dvořák had been present for the 1883 premiere of Brahms' Third and witnessed the rapturous reception of a work he felt represented the absolute best in symphonic creativity. It was a daunting example of what was possible. And what was required. The musical cosmos, in which Dvořák was now a rising star, would certainly demand no less of him. The composer said as much to a friend during this period when he wrote that his new symphony must "make a stir and the world and God grant that it may!" It did, and still does today. No. 9 might be Dvořák's most popular symphony, but No. 7 is widely regarded by scholars and biographers as his best. Donald Francis Tovey went so far in 1935 as to place it next to Schubert's Great C Major and all four of Brahms' Symphonies (not the just the Third) as "among the greatest and purest examples" of the form since Beethoven. While truly international in stature, the Seventh Symphony is also very much a work of Czech patriotism. Dvořák had been living under a Germanic cultural yoke for the entirety of his professional life, so his desire to succeed as a European musician was matched, and likely informed, by a drive to prove the artistic worth of his people. In fact, the stony opening theme of the first movement had a specific and political inspiration. It first occurred to Dvořák at the train station in Prague. He was there to witness the arrival of a huge delegation of fellow anti-Imperialists for a performance and rally at the National Theater. Though the Seventh Symphony is not a programmatic work, the emotional resolve of that moment of solidarity is clearly legible.
THE WORLD – Elsewhere in 1885, Belgium took control of the Congo region in Africa, Louis Pasteur successfully applied his rabies vaccine for the first time, the Serbian-Bulgarian War began, and Ladislaus Weinek took the first ever photograph of a meteor.
THE CONNECTION – Dvořák's Seventh last appeared on a Masterworks program in 2014 with Music Director Thierry Fischer on the podium.
Tags