03 Mar 2022
GABRIELA LENA FRANK: Escaramuza
by Jeff Counts
Duration: 9 minutes.
THE COMPOSER – GABRIELA LENA FRANK (b. 1972) – Even the most cursory glance at her website reveals Gabriela Lena Frank as an artist passionate about identity. She was American born, but her heritage ranges from Peruvian/Chinese to Lithuanian/Jewish. According to her biography, "her music often reflects not only her own experience as a multi-racial Latina, but also refracts her studies of Latin American cultures, incorporating poetry, mythology, and native musical styles into a western classical framework that is uniquely her own." The studies mentioned in that quote have sent Frank on journeys of discovery throughout South America, with a particular focus on her mother's homeland of Perú.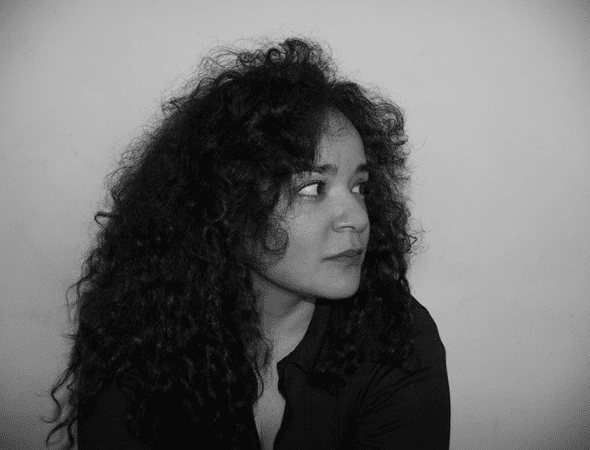 THE HISTORY – "There is usually a story behind my music;" Frank also writes in her biography, "a scenario or character," and she is diligent in her creation of descriptive program notes for each new work. About Escaramuza (2010), she says the following: "Escaramuza, which signifies 'skirmish' in the Spanish language, is inspired by the kachampa music of Andean Perú. Celebrating the pre-Hispanic Inca warrior, the kachampa dance is executed by athletic men who convey a triumphant, even joyful, spirit. Inspired by the kachampa dances done with fast-snapping ropes that I've witnessed in Perú, especially in Paucartambo during the Virgen de la Carmen festival, I've created a brightly chiseled romp in an asymmetrical 7/8 rhythm that is launched after an extended bass drum solo. Through most of Escaramuza, no section of the ensemble is allowed to rest for long, maintaining the high energy typical of kachampas." If the phrases "brightly chiseled romp" and "extended bass drum solo" aren't enough to excite the mind in anticipation of this experience, here is a bit more cultural context to consider. The annual Virgen de la Carmen festivals in Paucartambo (also known as the Mamacha Carmen Festival) last a full week and are famous for their "extreme enthusiasm." In addition to the kachampa dances highlighted by Frank in Escaramuza, there are many events that distinguish Paucartambo's celebrations, which date back to the 17th century. Among them are colorful processions, fireworks displays, rooftop pirouettes, and a climactic simulated street battle between angels, demons, and regular folk in the name of the Virgen. And if even that isn't enough, Frank's thrilling sonic depiction of the kachampa portion of the proceedings is, in the words of Houston Chronicle concert reviewer Chris Gray, "cinematic," "frantic" and "trance-like," with a pervasive "ominous feeling, like blood [is] about to be spilled." Hold on for dear life!
THE WORLD – Elsewhere in 2010, Apple released the first iPad, a massive earthquake devastated the nation of Haiti, the world's tallest building opened in Dubai, and the Deepwater Horizon drilling platform exploded in the Gulf of Mexico.
THE CONNECTION – These Masterworks performances represent the Utah Symphony premiere of Escaramuza.
Tags