06 Apr 2022
Messiaen's Connection to Utah
by Clovis Lark
Olivier Messiaen has a connection with Utah. In the early 1970's, he was asked by Alice Tully to write a commission for the United States' Bicentennial. In accepting, he decided to base his work in part on place of exceptional beauty in the United States.
He decided on Bryce Canyon, which he had seen pictures of in a coffee table book, and informed his agent who complained vociferously that this was too far away and expensive. Fine, Messiaen responded, the alternative would be Hawaii, even further distant. So Utah it was.
In April 1972, Messiaen and his wife spent 2 weeks in Bryce, Zion and Cedar Breaks driving around taking in the scenery, photographing and, of course, notating bird song.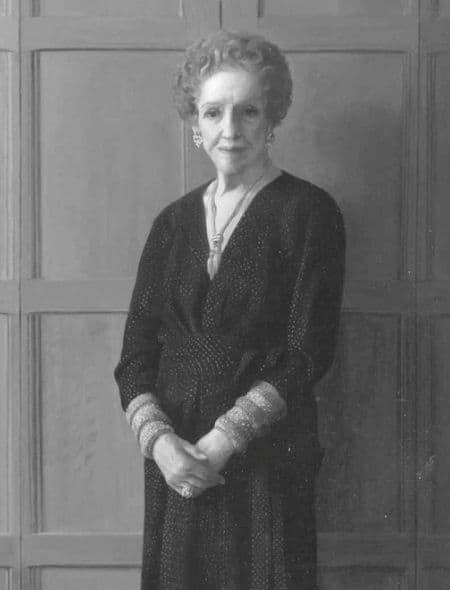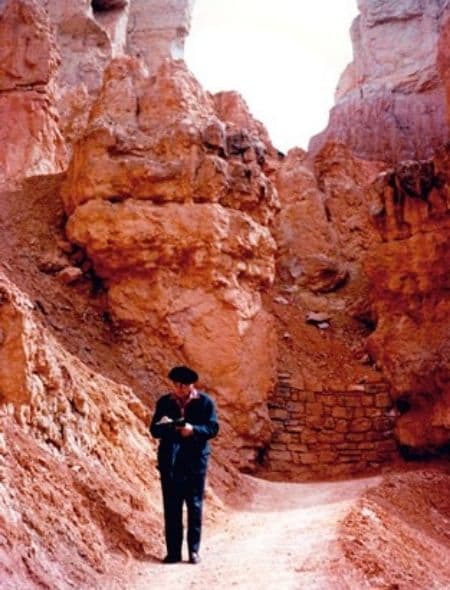 After this trip, Messiaen composed a large work, Des Canyons aux étoiles…, which was premiered in New York City in 1974. In 2007 it was finally played by the Utah Symphony Orchestra. This piece was more than just birds. It tried to grasp the immensity and awesome beauty of Southwest Utah
Messiaen remarked "Whenever I hear music or read music, I see colors…the piece I composed about Bryce Canyon is red and orange…the color of the cliffs."
Not long afterwards a young school teacher named Julie Whitaker from Parowan, Utah wrote Messiaen wondering whether Utah might honor him with a named mountain. She had formed a group of Parowan locals called the "Parowan Cultural Society" including the mayor. Messiaen wrote back, " I would be very happy and very honored that the mayor and yourself have agreed to give my name to a bird walk or a mountain, even a mere pebble in Bryce Canyon, Zion Park, or in Cedar Breaks, or even just a street in Parowan." The mayor donated land in Parowan Canyon on Highway 143 (the route to Brian Head) and an escarpment of white sandstone for more than 40 years bear a plaque naming it for Messiaen.
It was Messiaen's great hope to return to Utah. He even helped Ms. Whitaker design a festival of his music to be performed in honor of his 70th birthday at venues around the Salt Lake metropolitan area.
"When I told my publisher M. LeDuc in Paris about it, he was astounded too. He couldn't imagine that there would be a mountain anywhere with my name; at first he laughed, but then he almost cried. And we plan to go back there soon. It's a great excuse to see Utah again, and, in any case, it seems to me that I now have the obligation to present myself before those three cliffs. They're there waiting for me."
In the end, circumstances and time made this an impossibility.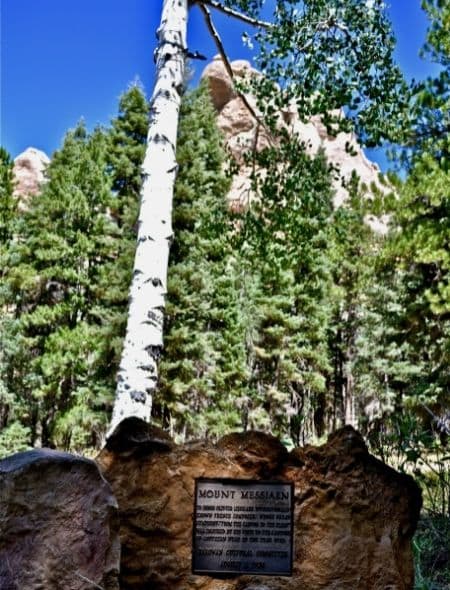 Tags