05 May 2022
MESSIAEN: "The Resurrected and the Song of the Star Aldebaran" and "Zion Park and the Celestial City" from Des canyons aux étoiles
by Jeff Counts
Duration: 8 and 11 minutes.
THE COMPOSER – OLIVIER MESSIAEN (1908-1992) – Though he is still perhaps one of the most unclassifiable composers of the 20th century, Olivier Messiaen's two consistently abiding influences – his deep Catholic faith and love of birdsong – provide a semi-stable foothold for explorations of his life's work. "I speak about faith to those who have none," he told an interviewer shortly before his death, "I give bird songs to those who have never heard them…" Messiaen believed birds to be creation's greatest musicians and found in their complex vocalizations a depthless font of spiritual expression. Their world, the awe-inspiring natural world, contained all the great mysteries of God and virtually every piece he wrote was a humble attempt to understand them.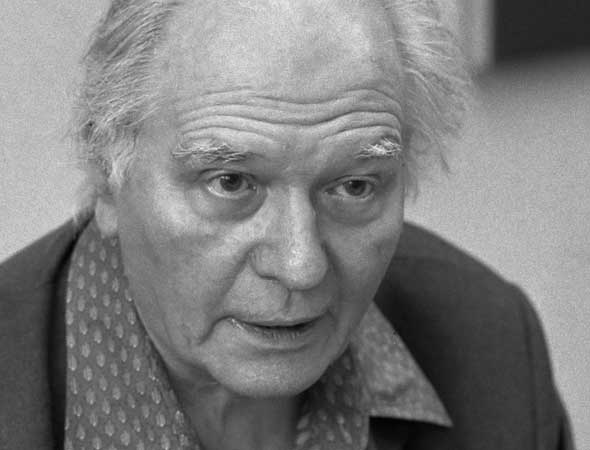 THE HISTORY – The commission from the prominent American arts patron Alice Tully in 1971 to commemorate the upcoming bicentenary of the Declaration of Independence wasn't initially very appealing to Messiaen. On paper, it certainly does not seem like the kind of subject he would have been drawn to, but Tully convinced him to say yes. His approach to the project was, of course, oblique and idiosyncratic in that he did not seek encouragement from the famous document itself or any other important founding letters. Messiaen instead consulted an encyclopedia and found, in photos of the glorious red rock formations of Utah, a collection of prehistoric cathedrals that suited his personal convictions, and the scale of American uniqueness, perfectly. He arranged a trip to see the landscape for himself in the spring of 1972 and his journals from that time depict a devoutly observant man in awe of everything he saw and heard. The result was Des Canyons aux étoiles… (1974). Part western travelogue, part birding trip, part metaphysical transition from terrestrial dust to cosmic light, Canyons is 100-minute suite of rapturous experiences, ranging in seemingly random order from a single bird to an unspeakably magnificent celestial city. "…it is above all a religious work," he wrote, unsurprisingly, "a work of praise and contemplation", while also adding that, "The majority of the birds are from Utah and the Hawaiian Islands. Heaven is symbolized by Zion Park and the star Aldebaran." In Movement VIII – Les ressuscités et le chant de l'étoile Aldébaran – we are transported to the literal heavens and the red principal star of the Taurus constellation, while in Movement XII – Zion Park et la Cité céleste – Canyons comes to its triumphant close as "The bells ring out heralding the ultimate joy" of reaching the "celestial city" at last.                                
THE WORLD – Elsewhere in 1974, (like Nixon) Israeli leader Golda Meir resigned, as did Willy Brandt in West Germany, the Terracotta Army was discovered in China and the "Rumble in the Jungle" occurred in Zaire between Muhammed Ali and George Foreman.
Tags