05 May 2022
RAVEL: Daphnis et Chloé, Suite No. 2
by Jeff Counts
Duration: 18 minutes in three movements.
THE COMPOSER – MAURICE RAVEL (1875-1937) – Ravel had already begun to shift his focus to theatrical endeavors (he was hard at work on his first opera L'heure espagnole) when the famed Impresario Serge Diaghilev commissioned him to compose Daphnis et Chloé for the Ballet Russes in 1909. Ravel also met Igor Stravinsky during this period and the two became quite close, sharing ideas about composition and collaborating on orchestrations for Diaghilev while their individual projects for the Ballet Russes percolated. Though Stravinsky and Diaghilev were already well on their way to becoming a significant power duo at this point, Daphnis would be Ravel's one and only partnership with the Ballets Russes.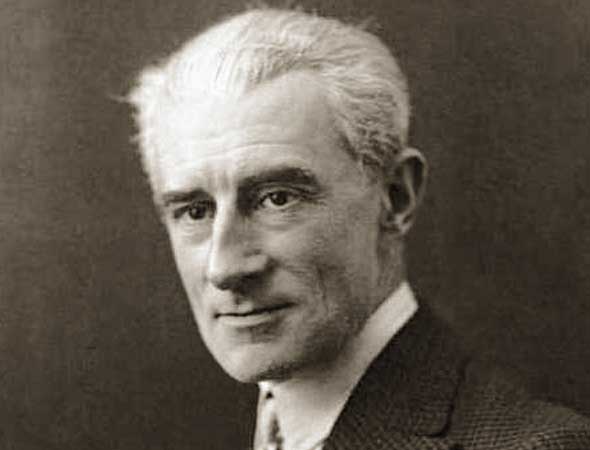 THE MUSIC – It took Ravel three years to complete Daphnis et Chloé and the 1912 premiere had a few things working against it. Not least of which was a difference of conception between composer and choreographer (Fokine) that haunted the entire creative process and probably had a lot to do with its long timeline. The subject itself, originally Greek but filtered first through 18th-century French and then 20th-century Russian eyes, presented many interpretive challenges. And, as if those issues weren't enough to overcome, the first performance was under-rehearsed and likely already frustrated by the unavoidable comparisons to the shocking Debussy/Nijinsky Prelude to the Afternoon of a Faun from less than two weeks before, and the Stravinsky/Fokine Petrushka from exactly one year before. Among peers of this sort, only a fully committed and perfectly prepared product could have had any hope of reward. The world-altering premiere of The Rite of Spring was just a year hence at that point, so Ravel's piece seemed destined to be remembered somewhat mildly by history, regardless of its quality. Though not ultimately successful as a full-scale ballet, the lushly evocative "choreographic symphony" of Daphnis et Chloé's scorewas truly among the finest orchestral writing of Ravel's career (Stravinsky reportedly called it not only Ravel's best work, but among the most beautiful creations in all of French music) and the piece lives on in the concert hall today thanks to the pair of suites he extracted from the score in 1913. Suite No. 2 includes the final three numbers from the ballet in which the protagonists are re-united at daybreak. In appreciation of Pan, whose actions made the meeting possible, the couple pantomimes a story of the god and his beloved nymph Syrinx. Before long the celebration reaches a climax, and a general Bacchanalian dance ensues.
THE WORLD – Elsewhere in 1913, Charlie Chaplin began his motion picture career, Arthur Wynne invented the crossword puzzle, Ludwig III was crowned as the last king of Bavaria and Japan's last Shogun died in retirement at the age of 75.
Tags