31 Oct 2022
TCHAIKOVKSY: Piano Concerto No. 1
by Jeff Counts
THE COMPOSER – PIOTR ILYICH TCHAIKOVSKY (1840-1893) – As successful as he already was in late 1874, Tchaikovsky (prone to insecurity even in the best of times) was very anxious to receive the approval of eminent pianist Nikolai Rubinstein on his new concerto. He said as much in a letter to his brother that November and admitted the pressure of his expectations caused the work to proceed with "much difficulty." Tchaikovsky presented it to Rubinstein privately on Christmas Eve and the story of the pianist's immediate and rather unfriendly disapproval has become legendary, thanks to the composer's willingness to tell the tale, and the uncharacteristic stiffness of his backbone in the moment.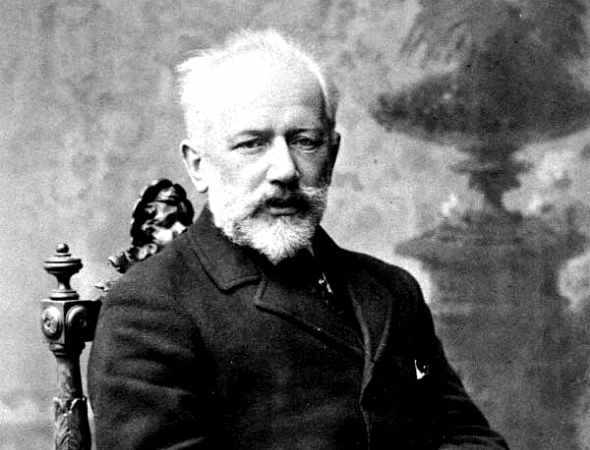 THE HISTORY – "Clumsy…badly written…vulgar…with only two or three pages worth preserving." These were among the uncharitable assessments Nikolai Rubinstein offered upon hearing the First Piano Concerto. He even went so far as to suggest that the composer had stolen material from others. To his credit, Tchaikovsky weathered the storm of critique with dignity and, according to his letters, refused to rewrite the piece according to Rubinstein's demands, stating, "I shall not alter a single note." The dream of a Rubinstein imprimatur (not to mention a first performance) was now thoroughly dashed, so Tchaikovsky rededicated the concerto to Hans van Bülow, who played the 1875 premiere in Boston. The reaction of the audience was overwhelmingly positive and, in that bygone 18th and 19th century ovation tradition, they demanded an encore of the entire last movement on the spot. Successful European premieres were soon to follow, and it wasn't long before all the leading soloists of the day (including, yes, one Nikolai Rubinstein!) began adding it to their regular repertoire.
An overstatement of the First Concerto's current popularity would be difficult to accomplish. Other than those initial harsh comments on Christmas Eve of 1874, this music has known nothing other than the most effusive possible praise and loyalty. The stunning introduction alone, which contains one of Tchaikovsky's most enduring tunes (a tune that strangely never returns once the concerto proper has commenced), is worthy of enshrinement. Rubinstein's early objections likely centered on the historical shift he was witnessing. He knew the concerto form, then among the last bastions of Classical-era tradition, could never be the same after this. Rubinstein's eventual embrace of the work was welcomed by the composer, and Tchaikovsky did allow another pianist (Alexander Siloti) to lightly "alter" the piano part (not the formal structure) in 1888.
THE WORLD – Elsewhere in 1875, The Moldau was premiered by Smetana as was Carmen by Bizet, BYU was established in 1875 (first as the Brigham Young Academy), and Matthew Webb became the first person to swim the English Channel.
THE CONNECTION – Tchaikovsky's First Piano Concerto is programmed regularly by the Utah Symphony. The most recent Masterworks performance was in 2016. Thierry Fischer conducted and Alexander Gavrylyuk was soloist.
Tags