03 Jan 2023
HELEN GRIME: Near Midnight
THE COMPOSER – HELEN GRIME (b. 1981) – Helen Grime, who in 2020 was named a Member of the Most Excellent Order of the British Empire (MBE) for her services to music, is an English-born Scot whose music has been commissioned and performed by the world's most prestigious ensembles. She attended the St. Mary's Music School in Edinburgh and the Royal College of Music, where she studied oboe and composition. Grime's first big public success came from a pairing of those two professional pursuits when her Oboe Concerto (which she premiered as soloist) won her the Making Music category of the British Composer Awards in 2003. In addition to the MBE appointment, many honors have followed.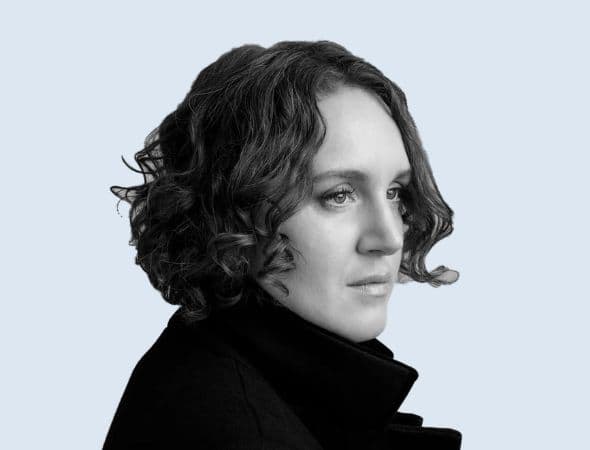 THE HISTORY – In a 2019 interview about one of her commissions, Helen Grime talked about her intellectual path as a composer. "Around 2005," she states, "I'd been wanting to write and orchestra piece for a while and I'd written an oboe concerto for myself to play, which was chamber orchestra and solo oboe. I had lots of ideas for combining different layers in music, and that's something which has become increasingly more important for me, and of course that's something you can really play with, with an orchestra." Fast forward from 2005 to 2012 and this idea of playing with orchestral layers, sonic and thematic, is readily apparent in Near Midnight. From Grime's own program note for the work we learn, "As its title suggests, the piece has an introspective, nocturnal quality. The solitary, sometimes melancholy hours as one day moves into the next can be a time of reflection and unrest. When first sketching ideas for the piece, I came across a poem by D. H. Lawrence called Week-night Service. Its melancholic undertones, images of tolling bells, high-spun moon and the indifference of night, immediately struck a chord with me. Throughout the piece fanfare-like brass passages act almost like the tolling of bells, sometimes distant but often insistent and clangorous, these episodes act as important markers in the structure of the piece." Close study of the Lawrence poem provides a particularly good opportunity for chord-striking in we listeners as well. It is set in four sections, as is Near Midnight according to the next part of Grime's note, and there is more than a passing correspondence between them. Lawrence's "splashes of sound, endlessly, never stopping" are reflected in the "surging rising scales" of Grime's first segment. The "rapid outbursts" of her part two find balance with the "little jests" of his. Part three is the emotional centerpiece of both works and the "wise old trees" of Lawrence's closing verse are briefly evoked by the "reflective" nature of Near Midnight's final section.
THE WORLD – Elsewhere in 2012, the Mayan Calendar ended but the world did not, Queen Elizabeth II celebrated her Diamond Jubilee and the Curiosity Rover landed on Mars two months after the Transit of Venus.
THE CONNECTION – These performances represent the Utah Symphony premiere of Helen Grime's Near Midnight.
Tags