26 Jan 2023
JOSHUA CERDENIA: Feuertrunken (Fire-Drunk)
by Jeff Counts
THE COMPOSER – JOSHUA CERDENIA (b. 1989) – According to his bio, Filipino composer Joshua Cerdenia's music is "often full of extramusical references", which, in the words of one reviewer, "might send you looking for footnotes." Cerdenia, an artist who composes for both the concert hall and the theater stage, is a devotee of world music with a specific interest in the traditional sounds of Bali, Indonesia and his native Philippine Islands. His work as a collaborative pianist and composer has taken him around the world, with performances in Beijing, Bangkok, Shanghai, and various US venues to his credit. Cerdenia lives in Manila, a software engineer by day and incredibly versatile musician by night.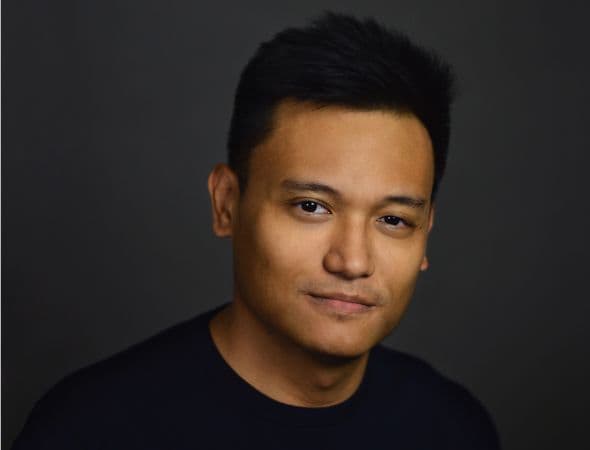 THE HISTORY – In Cerdenia's own words, Feuertrunken is "a loud mediation (if one can meditate loudly) on joy." "In the months that I spent composing the piece, between March-June 2017," he continues, "I found little cause for celebration in the many goings-on both locally and abroad; perhaps this was the reason I thought the subject of joy had so much urgency. During this time I also found myself absorbed in the Divine Comedy, especially the Purgatorio. Dante's vision of purgatory is a giant mountain partitioned into seven terraces, each devoted to purification from one of the deadly sins." With such a deeply literary reference in play, we might indeed find ourselves searching for the footnotes mentioned above. Not to worry. Cerdenia supplies one by adding, "Dante ascends the mountain terrace by terrace, until at last he finds a great wall of fire between himself and paradise. An angel of God encourages him to make the plunge into his final trial. Though my piece as a whole is not programmatic (meaning musical events generally do not correspond to anything in Dante's story), there is a brief interlude in which I imagine Dante in devoted silence before he submits to the fire." The wealth of intellectual and artistic influences don't stop there. Cerdenia also writes that, "The title, meaning 'fire-drunk' or 'drunk with fire', comes from Friedrich Schiller's famous 'Ode to Joy' ('We enter, drunk with fire, Heavenly One, your sanctuary')." Cerdenia, to his credit, chose to avoid the obvious musical quotation this poetic passage suggests (perhaps even insists upon) by opting to pass over Beethoven to focus on another composer whose music he believes also "conveys joy so adeptly". "Feuertrunken," Cerdenia's excellent program note concludes, "briefly quotes the opening of Mahler's First Symphony before veering off into various episodes of supplication, blasphemy, and finally, praise."
THE WORLD – Elsewhere in 2017, the Woman's March on Washington occurred in America, as did a total solar eclipse from coast to coast, Robert Mugabe was ousted in Zimbabwe, and Harry and Meghan got engaged.
THE CONNECTION – These performances represent the Utah Symphony premiere of Joshua Cerdenia's Feuertrunken.
Tags