28 Feb 2023
ANA SOKOLOVIĆ: Ringelspiel (Merry-Go-Round)
by Jeff Counts
THE COMPOSER – ANA SOKOLOVIĆ (b. 1968) – According to her biography, Ana Sokolović's music is "coloured with playful images and inspired by differing artistic disciplines." And no wonder. Born in Belgrade and based in Montreal, Ana began her muti-faceted creative life (at four years of age) in ballet before turning to music and theater. Her deep fascination "with various forms of artistic expression informs her work" to this day, and it frequently manifests itself in collaborative projects with choreographers, film directors and playwrights. As might be expected for a composer so committed to stage works, Ana is also an award-winning opera composer whose music is performed often throughout Europe and North America.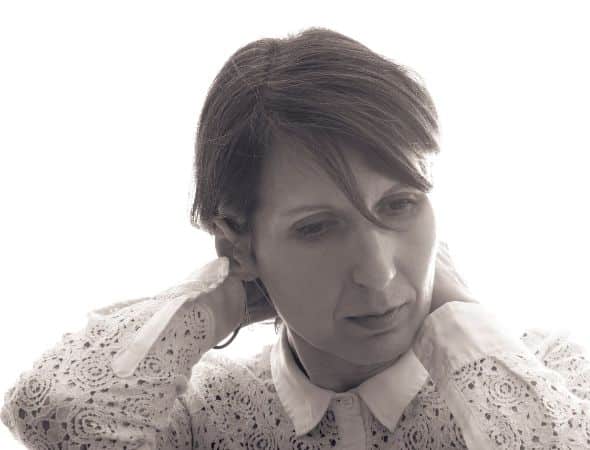 THE HISTORY –"I like to play" Ana has been heard to say in interviews, "not to play music necessarily, but to play as a child." Nearly everything she writes is inspired by non-musical concepts and ideas and representing those seemingly untranslatable abstractions in musical language is a challenge she looks forward to with each project. For her part, Ana is never happier than when an audience member tells her that they clearly understood her intentions. "This is my paycheck!", she admits with a smile. Written for the child in all of us, the concert work Ringelspiel was commissioned and premiered by the National Arts Center Orchestra in Ottawa in 2013. It was named after the Austrian-German word for merry-go-round and the brief publisher's note for the piece states, "To most of us, a merry-go-round brings back memories of childhood and conjures up emotional responses of nostalgia and naïveté. So too does it for this composer. In addition, Sokolović has derived inspiration from the mechanical aspects of a merry-go-round – its simplicity of movement, its circular motion, and its status as an icon of the machine age." The five connected sections of Ringelspiel have clever titles (mechanical; heavy-footed; merry-go-round ballerina; mechanical; broken merry-go-round) that evoke different ways of experiencing the beloved carnival attraction. It's a journey that takes the listener from the wind-up of the apparatus itself through a few symbolic states of technological and spiritual awareness. Imagine feeling off-balance amidst the noisy clockwork earnestness of such a complicated machine or sensing a spooky music-box presence on the ride with you and you are beginning to get the idea. Eventually, of course, Ringelspiel leaves us in a place of wistful sadness when everything finally starts to break down.
THE WORLD – Elsewhere in 2013, anti-government protests raged in Turkey, the Boston Marathon bombings occurred in America, same-sex marriage was legalized in France and Nelson Mandela died in Johannesburg.
THE CONNECTION – These performances represent the Utah Symphony premiere of Ana Sokolović's Ringelspiel.
Tags