28 Feb 2023
BRUCH: Violin Concerto No. 1
by Jeff Counts
THE COMPOSER – MAX BRUCH (1838–1920) – Though he actively composed throughout his life, amassing a respectable catalogue that included symphonies, operas, songs and chamber works, Bruch's name is invoked sporadically and insufficiently these days. He was a child prodigy, a renowned educator and a highly skilled conductor. From 1878 to 1890, he held podium posts in Berlin, Liverpool and Breslau, after which he settled for good in Berlin as a professor at the Hochschule. Respighi and Vaughan Williams were among Bruch's students there but when he passed away in 1920, the world had almost completely passed him by.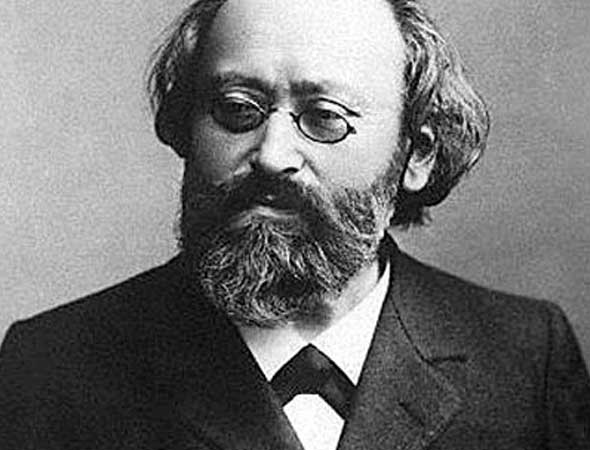 THE HISTORY – Had it not been for his friendships with the violin legends of his day (Ferdinand David, Joseph Joachim, Pablo de Sarasate) and the handful of works he composed for their instrument, Bruch's music might well have been entirely forgotten. He was an avowed devotee of Mendelssohn and Schumann and an equally passionate opponent of Wagner and Liszt. It was an unpopular position to maintain as the new century approached and Bruch's old-fashioned sensibilities did a disservice to his reputation and legacy. The penalty would have been fatal if not for works like the Scottish Fantasy of 1880 and the 1st Violin Concerto. The concerto was composed in 1866, revised in 1868 and built upon material that dated back to 1857. Bruch had written his first symphony at 14 and premiered his first opera when he was barely 20. Also kicking around in his fertile brain during those ambitious teen years were sketches for a G minor violin concerto. It would be nearly a decade before those early jottings become a cohesive whole and Bruch, then 28, conducted the 1866 premiere performance with Otto von Königslöw as soloist in Cologne. He wasted no time congratulating himself and began revising the concerto immediately. The choice to seek out the advice of Joseph Joachim was smart, and Bruch benefitted from the insightful ear of the grand master. Joachim had, after all, given similar guidance to Beethoven and Mendelssohn and would later do so for Brahms. The first matter the (slightly) older musician was able to set to rest was the issue of the work's structure. The freely informal first movement worried Bruch, who feared ridicule if he continued to call the piece a "Concerto". Joachim settled that fear and talked the composer out of re-naming it a "Fantasy". Joachim himself premiered the new version, our version, in 1868 under Bruch's baton and held the piece close throughout his life, calling it the "richest and most seductive" of the four great Germanic concerti he helped bring about.
THE WORLD – Elsewhere in 1868, Liechtenstein disbanded her army and declared permanent neutrality in 1868, Siam's King Rama IV died, Cuba's ten-year war with Spain began and Fyodor Dostoyevsky's The Idiot was published.
THE CONNECTION – Bruch's 1st Violin Concerto was performed most recently in 2019 under the baton of Music Director Thierry Fischer. James Ehnes was soloist
Tags