05 Apr 2023
GABRIELA LENA FRANK: Elegía Andina
by Jeff Counts
THE COMPOSER – GABRIELA LENA FRANK (b. 1972) – Even the most cursory glance at her website reveals Gabriela Lena Frank as an artist passionate about identity. She was American born, but her heritage ranges from Peruvian/Chinese to Lithuanian/Jewish. According to her biography, "her music often reflects not only her own experience as a multi-racial Latina, but also refracts her studies of Latin American cultures, incorporating poetry, mythology, and native musical styles into a western classical framework that is uniquely her own." The studies mentioned in that quote have sent Frank on journeys of discovery around the world, with a particular focus on her mother's homeland of Perú.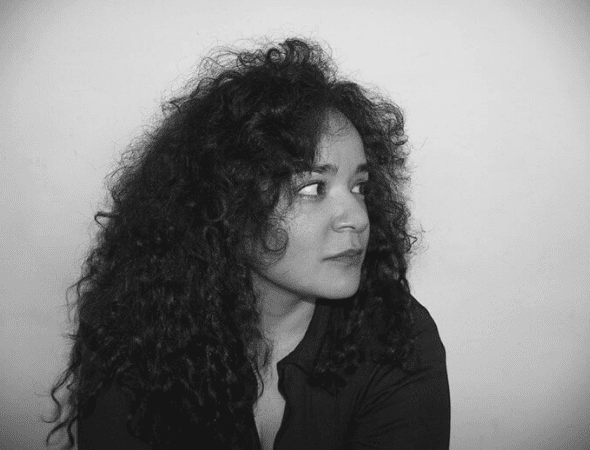 THE HISTORY– As one of classical music's preeminent multiculturalists, Frank draws on her complementary heritages with a joy and curiosity. Folklore is incredibly important to Frank who, like her professional inspirations Bartók and Ginastera, looks often to the music of common people to infuse her interpretations of academic art with narrative richness. "There is usually a story behind my music;" Frank also writes in her biography, "a scenario or character", and she is diligent in her creation of descriptive program notes for each new work. About Elegia Andina, she says the following: "Elegía Andina for Orchestra (2000) is dedicated to my older brother, Marcos Gabriel Frank. As children of a multicultural marriage (our father being Lithuanian-Jewish and our mother being Chinese-Peruvian-Spanish), our early days were filled with [Asian] stir-fry cuisine, Andean nursery songs, and frequent visits from our New York-bred Jewish cousins. As a young piano student, my repertoire included not only my own compositions that carried overtones from Peruvian folk music but also rags of Scott Joplin and minuets by the sons of Bach. It is probably inevitable then that as a composer and pianist today, I continue to thrive on multiculturalism. Elegía Andina (Andean Elegy) is one of my first written-down compositions to explore what it means to be of several ethnic persuasions, of several minds. It uses stylistic elements of Peruvian arca/ira zampoña panpipes (double-row panpipes, each row with its own tuning) to paint an elegiac picture of my questions. The flute part was particularly conceived with this in mind but was also inspired by the technical and musical mastery of Floyd Hebert, principal flutist of the Albany Symphony Orchestra. In addition, as already mentioned, I can think of none better to dedicate this work to than to 'Babo,' my big brother — for whom Perú still waits."
THE WORLD – Elsewhere in 2000, the Tate Modern opened in London, the International Space Station hosted its first long-term visitors, the final Peanuts comic strip was published and Panama exercised complete control of its canal for the first time.
THE CONNECTION – These Masterworks performances represent the Utah Symphony premiere of Elegia Andina.
Tags