21 Apr 2023
SIBELIUS: Symphony No. 5
by Jeff Counts
THE COMPOSER – JEAN SIBELIUS (1865-1957) – Sibelius was confronting a crisis of compositional faith in the middle 1910s. Though he had never intentionally aligned himself with either side of the conservative/progressive debate, the progressives had essentially decided the matter for him and often made him the model-opposite of their preferred "modern" sound. For his part, Sibelius was changing as an artist but not in a way that would register quickly to either side. None of this mattered much by the end of the decade. Europe was a smoldering wreck and Finland fought its own brief civil war after gaining independence from the Russian Empire in 1917.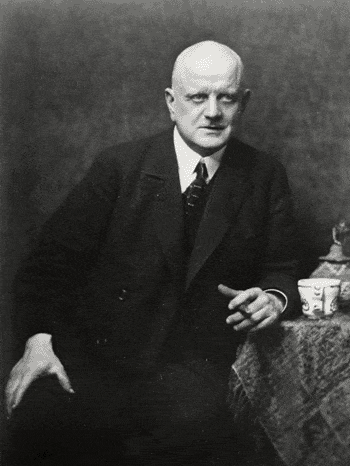 THE HISTORY – During what would turn out to be the last meaningfully productive period of his career, Sibelius was focused on finding a deeper connection between music and nature. Many of his late creations shared an earthbound spirituality that, according to biographer James Hepokoski, reflected the composer's secluded forest retreat at Ainola. Predominate among the works that came out of that meditative reverie was the 5th Symphony. It was commissioned for the celebration of Sibelius' 50th birthday which, given his status as the most importantly "international" Finn artist alive, promised to be a big event. Much like Mozart had done with his 24th Piano Concerto, Sibelius had courted disfavor with his dark and misunderstood 4th Symphony. But also just like Mozart, the next link in the Sibelius chain provided some welcome triumphal medicine. Symphony No. 5 suffered through three iterations before Sibelius considered it done, the first dating from 1915. 1915 was a Great War year and Sibelius was depressed by the loss of life and financially stricken by the loss of access to his German publishers. His diary entries from the time reveal a decidedly gloomy mood but also make mention of the hopeful "mountain [he would] surely ascend" with the 5th. The symphony was completed in time for the 1915 birthday concert but then almost immediately withdrawn. He revised it in 1916 and then again for a final time in 1919. This is the version we know today. The gorgeous opening sunrise of the first movement has been best described by Sibelius himself: "…God opens His door for a moment and His orchestra plays the 5th Symphony." This was no boast. Well, it was a boast, of course, but not a harmful one. Just like the absolutely transcendent sounds of the "swan hymn" in the finale, Sibelius was merely acknowledging his fortunate ability to gather the mysterious world around him into music. As an experience, Sibelius 5 is neither modern nor quaint, only lasting.
THE WORLD – Elsewhere in 1919, "The Tragic Week" of anarchist riots erupted in Argentina, as did the Spartacist Uprising in Germany, and the 18th Amendment of the U.S. Constitution (Prohibition of Alcoholic Beverages) was ratified.
THE CONNECTION – Sibelius 5 was last performed on a Utah Symphony Masterworks concert back in 2013. Guest Conductor Yan Pascal Tortelier was on the podium.
Tags